COVID-19 Resources
It seems like our world has drastically changed overnight. While all of us involved in child welfare have had to adapt many times before to changing expectations, regulations and expectations, COVID-19 has brought with it a whole new level of change for all of us. While you and your family are adjusting to all the changes such as social distancing, working and schooling from home and in some cases participating in visits via video calls additional resources may be helpful. The National Child Traumatic Stress Network (NCTSN) has many helpful resources specific to coping with these changes and helping children, especially those with past trauma, cope. The below resources can all be found on their website at www.nctsn.org.
Parent/Caregiver Guide to Helping Families Cope With the Coronavirus Disease
Provides information for parents and caregivers about coping with COVID-19 in your community. Knowing important information about the outbreak and learning how to be prepared can reduce stress and help calm likely anxieties. This resource will help parents and caregivers think about how COVID-19 might affect their family— both physically and emotionally—and what they can do to help their family cope. Also available in Spanish and Chinese.
Skills for Psychological Recovery (SPR) Online
Aims to help survivors gain skills to manage distress and cope with post-disaster stress and adversity. This course utilizes skills-building components from mental health treatment that have been found helpful in a variety of post-trauma situations. Research suggests that a skills-building approach is more effective than supportive counseling. SPR is appropriate for developmental levels across the lifespan, and is culturally informed.
Simple Activities for Children and Adolescents
Offers activity ideas to parents whose families are sheltering in place, social distancing, and homeschooling due to school closures amidst the COVID-19 outbreak. This fact sheet outlines activities families can do without supplies, in lighted areas or in dark areas to stay preoccupied when dealing with the stress of a major event.
Taking Care of Yourself
Offers providers a list of self-care strategies that they can use to help determine how they feel, restore balance, and build connections after a difficult event.
---
Word of Positivity
"Devoted to the Strength of Family"
The month of March has brought adversity to the children and families we serve as well as to our family's lives recently. I want to share with everyone TFI's Mission: "Devoted to the Strength of Family" to help guide us.
Aristotle said it best: "The whole is greater than the sum of its parts". Many psychological theorists have utilized this philosophy as it pertains to Family Systems Theory. The theory suggests that individuals are best understood in relation to their family system.
As we work with our teams and our families and children, we can see the strengths of each person involved. Through working as a team, we can identify in our own systems who can problem solve, who maintains "calm in the chaos", or who might feel stuck in situations. The more we practice this skill, we can set our teams as well our families up for success. The more strengths we define in our own teams and define with our families and children, we build a sense of connection, cohesion, and unity.
As we find ourselves working in a different way than before, I challenge each of you to find your strengths, find the strengths of your team members, and the strengths of the families and children we serve. Bringing together our individual strengths for the sake of our team, our families, and our children will drive "Devoted to the Strength of Family" that much further.
Pam Richardson, LMSW
Vice President of Foster Care and Adoption (KS, NE, OK, and TX)
---
Kansas News
Dear Kansas Caregivers:
As the novel coronavirus (COVID-19) continues to spread, our state and federal government leaders are doing everything possible to mitigate the spread of the virus and to keep everyone safe.
During this challenging time, the Kansas Department for Children and Families and the Kansas Caregivers Support Network want to reassure you that we remain committed to the safety and well-being of all our children, families and caregivers. We are in uncharted territory, and we want to assure you that we will do all we can to assist you during this time. We know there is much uncertainty as the situation continues to evolve.
We understand the changes occurring, such as social distancing, will impact our caregivers in unique ways. We encourage you to follow all public health recommendations from the Kansas Department of Health and Environment and the Centers for Disease Control and Prevention.
The CDC offers these prevention tips to protect yourself and others:
Wash your hands with soap and water frequently
When you can't wash your hands, use sanitizer that is at least 60 percent alcohol
Avoid contact with people who are sick
Cover your coughs and sneezes with a tissue or the inside of your elbow
Clean and disinfect commonly touched surfaces
Only wear a mask if you are sick; Masks are in short supply and should be reserved for health care workers and those who are sick
Practice social distancing
For accurate and trustworthy information about COVID-19, visit KDHE's website and FAQs at kdheks.gov/coronavirus and cdc.gov/coronavirus.
Additionally, watch dcf.ks.gov for information relevant to caregivers. If you have questions or concerns about your specific situation, please contact your child placement agency or kinship worker. Continued communication with them will be vital as guidelines for situations such as home and family visits evolve. Please keep in mind these dedicated professionals are working to assist all their families during this challenging time, so their response time may be slower than normal.
As we navigate these changing times together, we encourage members of our extended caregiver family to reach out to each other and to their natural networks of support.
During times of uncertainty and frequent change, it is important to have conversations with the children in our homes to offer them a measure of stability, support and safety. The CDC and the Substance Abuse and Mental Health Services Administration (SAMHSA) have written articles with tips for talking to children about the virus.
Read the full articles here:
CDC article link: https://www.cdc.gov/coronavirus/2019-ncov/community/schools-childcare/talking-with-children.html
SAMHSA article link: https://store.samhsa.gov/system/files/pep20-01-01-006_508_0.pdf
Here are a few key takeaways from these articles:
Remain calm and reassuring, and provide information that is honest and accurate
Pay attention to what children see or hear on television, radio, or online
Pay attention and be a good listener, and allow them to ask questions
Model self-care, set routines, eat healthy meals, get enough sleep, exercise, and take deep breaths to handle stress
Again, please know we are doing all we can to provide support as we walk through this situation together.
Thank you for all you do. You are important to us.
Kansas Care Provider of the Month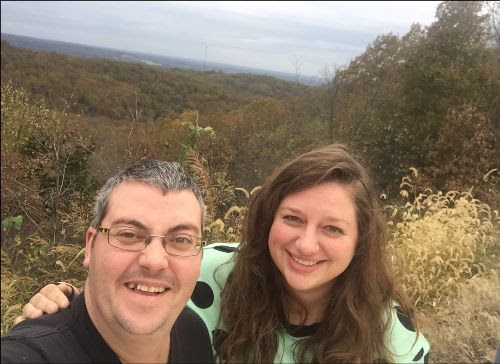 Congratulations to Jordon and Hannah Taff for being named the care provider of the month! This wonderful foster family has accepted a sibling group of two into their home and has provided a safe, loving home making these children feel like a member of their family. This family has also finally provided some stability for them after they had bounced from home to home due to their behaviors. They've been supportive of the natural family and assisted in visits, as well as transportation and attending case plan meetings. They have helped work on the 8-year old's self-esteem when she came into their home, as well as the 4-year old's aggressive and defiant behaviors due to trauma. When the case was just weeks from reintegration and things went badly, the family provided extra love and support to the children. The family has also been a strong advocate for TFI, referring other families for licensure. Thank you Jordon and Hannah for all you do for TFI and the foster care community!
---
Nebraska News
Dear Nebraska Foster Care Providers,
DHHS now has online training available free of charge for the below training. Please take advantage of this great resource for helping to prevent child sexual abuse in your community.
Darkness to Light-Stewards of Children training
This mandatory sexual abuse prevention training is available at the following link:
The Department is providing this training free of charge to all foster parents, Tribal partners, CFS staff and Child Placing Agency staff.
There has been some technical difficulties associated with creating an account to access the training.
A fee of $10.00 is occurring when it should not be, due to people not using the correct link or going directly to the Darkness to Light website. When this happens, users must contact the IT support line at 843-513-1587 to have the account re-set to the zero cost training.
This training was developed in response to a recommendation made by the Office of the Inspector General for Child Welfare.
For any questions, please contact Nanette and Ivy.
Ivy Bloom
Ivy.bloom@nebraska.gov
(402)219-2399
Nanette Simmons
Nanette.simmons@nebraska.gov
(402)709-1249
---
Oklahoma News
It's time for Census 2020. The census is a survey taken every 10 years to get an overall look at communities all across the United States and how to better serve them. The Census determines how much funding and services our towns and cities receive each year for the next decade.
If you have a foster child in your home on April 1, 2020 you need to report them on your census form or online at https://my2020census.gov/.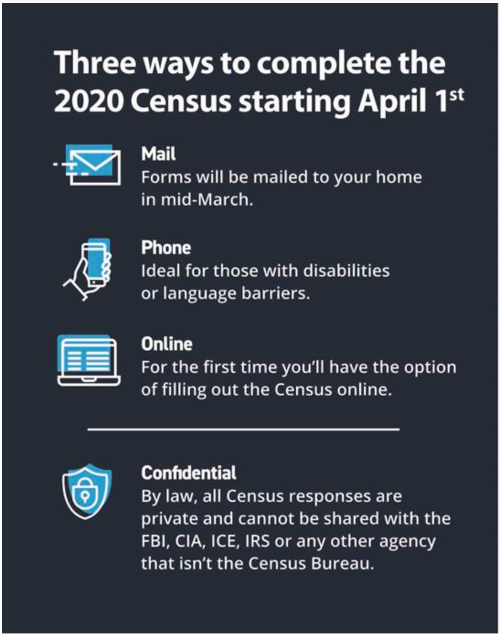 Oklahoma Care Provider of the Month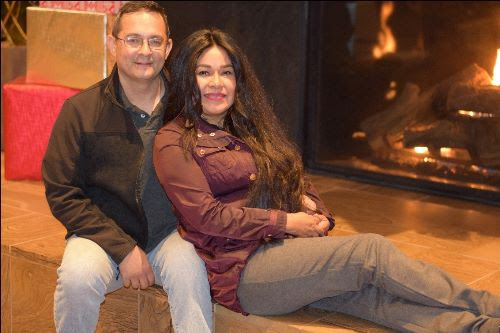 The Hernandez family was certified with TFI in March 2019 and took placement of a sibling set of two brothers. Although both children had challenging behaviors, the family remained diligent and patient as they established a structured routine that the children responded well to. When the children's birth mother had a third child, the Hernandez family welcomed the baby into their home without hesitation. As birth parents began successfully working their plan, Mr. and Mrs. Hernandez went above and beyond to bridge the gap by welcoming the birth parents to their home and transporting the children to additional visits. Now that the children have been reunified with their birth family, the Hernandez family now acts as a support system for their previous foster children's birth parents by providing advice, a listening ear, and babysitting as needed. The Hernandez family is very responsive, maintain a pleasant attitude, and have a passion for helping foster children and their families. Thank you for the work you do for Oklahoma children!
---
Texas Care Provider of the Month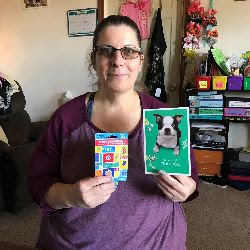 Kalynda Hair has been an amazing asset to Texas Family Initiative since the day she became licensed. Ms. Hair goes out of her way to make sure all her placements feel at home and like part of the family. Ms. Hair is not afraid to advocate for what she feels is in the best interest of the children who come to her home, and she goes above and beyond to make sure all children's needs are being met. Ms. Hair is super quick to offer a helping hand in emergency situations and is an all-around good-hearted foster mother who fosters for the right reasons. Texas Family Initiative is so lucky to have Ms. Hair as a family – Thank you Ms. Hair for all you do for TFI and the children you love and care for!
---
Training Corner
Autism Awareness
The month of April is National Autism Awareness Month; therefore, it seemed appropriate to have this month's article focus on this topic.
Autism spectrum disorder (ASD) is a brain disorder that starts early in life. If affects social communication and interaction and is accompanied by repeating and narrow patterns of behavior or interests.
Continue reading this article and take the quiz for credit by clicking the button below.
---
Recruitment Spotlight
Recruitment as we know it has changed for the next few months. With the transition of working from home and restrictions on public gatherings, the TFI recruitment team has had to change the way we do things. We have discovered new ways to keep our current families engaged and you should be hearing from the recruiter in your area this month.
With minimal contact opportunities, our recruiters are making more calls, planning more virtual meetings and soon to come, online informational opportunities. I am so proud of the work they continue to do, and as we move towards virtual recruiting please be on the lookout for upcoming opportunities. If you would like to be involved more in the recruitment process please reach out to your local recruiter. By now you should have received a letter which included our Ambassador Program Brochure and contact information on how to reach the recruiter in your area.
As always, please reach out to us if you have questions about recruiting. We would love for you to assist us in our efforts to recruit more TFI foster families!
---
Fund Development
Hello! We hope that you and yours are safe and well during this trying time. As we all know, foster parents and children don't cease to exist and have needs during this pandemic and all fund development events are still in place to continue to raise money. Our golf tournament in May in Topeka, rodeo in Oklahoma in June, and Blues Fest in Topeka in September are still on the calendar and we'll be providing an update if rescheduling happens.
With that being said, if you hear of anyone who wants to give to TFI – we'd love to have them! Sponsorships are still open for our events or we would love to have their donations to help continue our services or to provide calm kits for our children. Just know that regardless of the circumstances, our children still have needs and we would love to partner with folks to help meet them!
Reach out to me if you have any questions or if you'd like to refer contacts our way at 918.728.3378 or at smandeville@tfifamily.org. Thanks for all you do!
---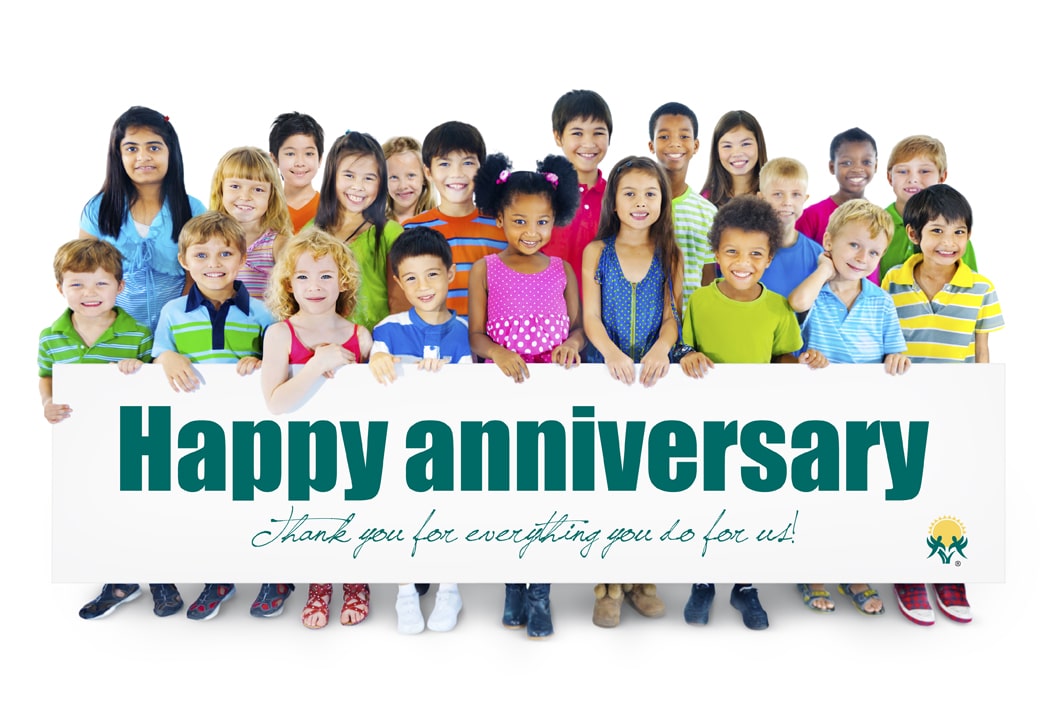 Thank you for opening your hearts and homes to children in need.
24 Years
Shari Coatney
10 Years
Jeff & Alicia Zandler
Doug & Marcia Hermesch
10 Years
Jeffery and Meadow Piepho
Betty Cockhearn
5 Years
John & Robin Whittley
1 Year
Kristopher & Courtney Kuszak
James & Jennifer Turner
Jon Wagner & Alexandria Barker
Latonyia Hoy
Jeffrey & David Antoniewicz
Ryan & Carla Butler
Chris & Printha WAlls
Eric & Lindsey Alley
---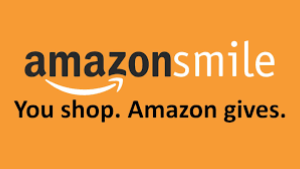 Every time you make a purchase on Amazon, TFI can earn money and participating does NOT increase the price you pay for your purchases. Visit smile.amazon.com or click the picture above and select TFI to support youth in foster care.
---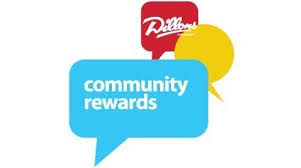 Every time you make a purchase at Dillons, TFI can earn money. Please visit
dillons.com/communityrewards or click the picture above and select TFI as your nonprofit to support youth in foster care.