Foster Care and the Holidays
The stockings are hung, by the chimney with care, in hopes that…In hopes of what? For many children who have been placed into the foster care system, they have come from homes where there was no Christmas, there was no hope. They have come from families that did not celebrate a holiday. They have come from environments where there were no presents, no tree. They have come from homes where there was not holiday joy or love.
The Holiday season is upon us. Christmas, Hanukah, New Years, Kwanzaa; these are times that can be extremely difficult for many foster children. During this time of Holiday Cheer, many foster children are faced with the realization that they will not be "home for the holidays," so to speak, with their biological family members. When they wake up Christmas morning, and are surrounded by people who just may be strangers to them, strangers who are laughing and having fun, it can be a very difficult time for them, indeed. To be sure, it is a day that is a stark reminder to these children that they are not with their own family. It is during the holidays when families are supposed to be together, yet these children in care are not. They are not with their families, and they may not know when they will see them next.
By: Dr. John N. DeGarmo, Ed.D.
---
Kansas News
The Placement Matching System, will require every foster home or residential bed in Kansas, to be entered into a single system, regardless of which Child Placing Agency (CPA) sponsors the home. This matching system will also capture placement abilities and characteristics. This system will allow the state to have real time data on children in care and the goal will be to keep children in their home communities.
The system, AKA as "5-Points Technology, Inc." has 20 years of experience in integrating and creating custom technology solutions for government agencies and non-profit companies. They have created and implemented similar products in four states and 10 child welfare agencies. When a child is in need of placement, the Placement Matching System will look at all open, licensing beds that meet a child's need in a specific zip code, then it will provide the top 3-5 placement options. If these matches don't work, then it will expand to more placement options.
This placement matching system will begin January 2019 but it will not be in effect until July 1, 2019.
Kansas Care Providers of the Month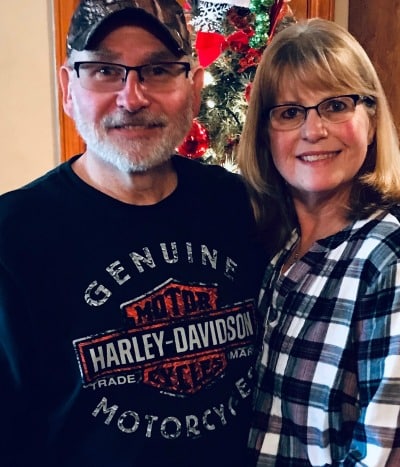 Leonard and Ann Swink opened their home to children in need of care in 2013.
The Swink home is dedicated to providing a loving, caring, stable environment to children in need.
The Swink's are committed to ensuring that the children in their home are given every opportunity to be involved in activities from violin lessons to swimming, cheerleading, baseball, and summer church camps! The Swink's provide the structure needed to let the children know they are part of a warm, loving family.
The Swink's also ensure that the children are provided with mental health services, medication management, after school programs like Quest, and any other service that would be beneficial to the child. Leonard and Ann Swink ensure that children in their home have all medical, dental, and vision needs met. They communicate well with all agencies involved, and ensure that case plan goals are met!
We are thankful to have the Swink's part of the TFI family!
---
Nebraska Care Providers of the Quarter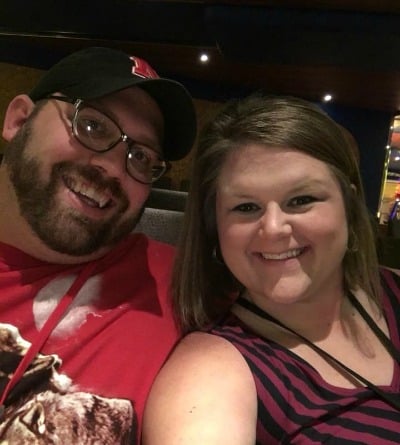 Jason and Jaclyn Daake both have current or previous experience working as attorneys with children in foster care and came to the realization that there was such a high need for foster families; and even more so families willing to take in teenagers. The Daake's came to TFI with the hope to provide children with a temporary safe and loving living environment until they could be reunited with their families. Their plan of temporary care quickly changed when they made the leap to make a life time commitment to two of the boys they brought into their home.
They have recently completed a guardianship with the first two teenage boys they accepted placement of. They are currently in the process of completing a third guardianship with another teenage boy they welcomed into their home and all three boys have been more than thrilled to have the opportunity to stay with the Daake's.
Justin and Jaclyn have gone above and beyond anything that would be expected of foster parents for these boys. Justin and Jaclyn have supported the connections the boys have with their biological parents in more ways than many are willing to do. They have put money on phone cards for the boys to talk with their biological parents, traveled long distances for in person visits, and have allowed parents into their home and community so they can see their kids. They have also provided the boys with many opportunities and experiences children long to have. They took them on trips and vacations, bought the kids cell phones, and even provided them with a vehicle to drive so they can be independent and experience what all teenagers should have the opportunity to do. More importantly, they have encouraged each child to pursue their future dreams and are helping mold them each into the individuals they are set out to be.
The Daake's are so welcoming, flexible, and a joy to be around. They have exceeded so many standards and have been amazing foster parents and created such a great living environment for any child that may be brought into their home. Thank you for everything you have done for those boys and for TFI as an agency. We appreciate you!
---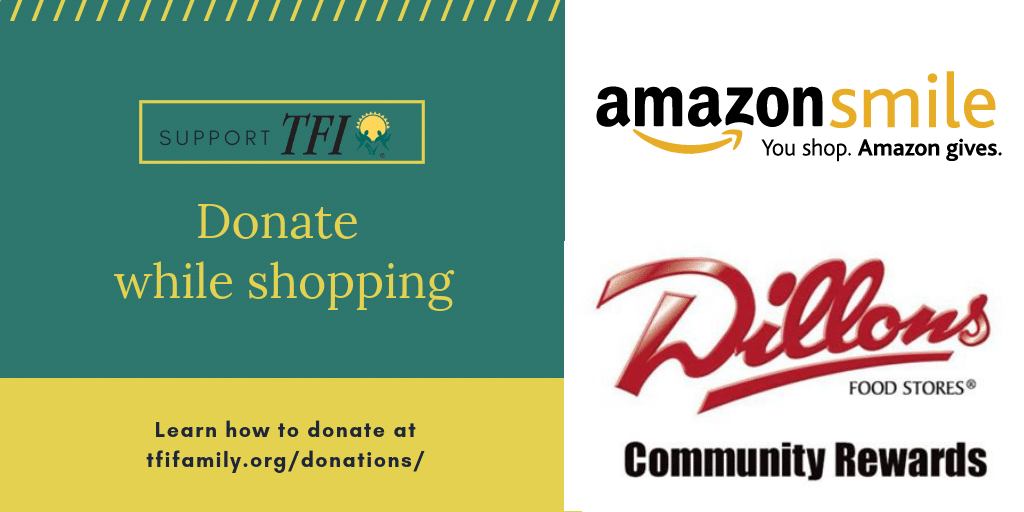 Don't forget you can donate to TFI
while shopping for the holiday season!
Check out these opportunities and be sure to designate TFI as your benefiting nonprofit.
Dillons Community Rewards: dillons.com/communityrewards
AmazonSmile: smile.amazon.com
---
Between Families Recruitment Moment
Do you have that special friend or family member who has a passion for Foster Care but just does not have the time to be a Foster Family right now? What about that special person who has a heart of gold that wants to help? Well we have something for those special members of your family and friendship circle.
We would love to visit with them about signing an MOU (Memorandum of Understanding). This would allow them to receive a referral incentive for any family they recruited that become licensed with TFI in any of the states we serve. All they need to do is find the family, talk to them about becoming a Foster Family and then send them our way! We will start the process with the family and once that family becomes certified / licensed they will receive the incentive. Here is the great part! If you are the one that sends us a family who signs an MOU – when they receive their incentive for referring the family, you will receive a $50 incentive for sending us the family who signed the MOU!  This special incentive runs from December 1, 2018 through June 30, 2019.
Please talk to all your friends and family. If you have a family that you think will make a good recruiter, please have them contact Libby Hayden, our Community Liaison Coordinator at
ehayden@tfifamily.org.
Thank you all and have a great Christmas holiday!
Jason Cecil
National Director of Recruitment
---
Oklahoma News
OKDHS has made changes to the requirements for annual reassessments. Staff will be attending training in December on the changes/updates. More information will be provided on those changes after all staff have been trained.
Oklahoma Care Provider of the Month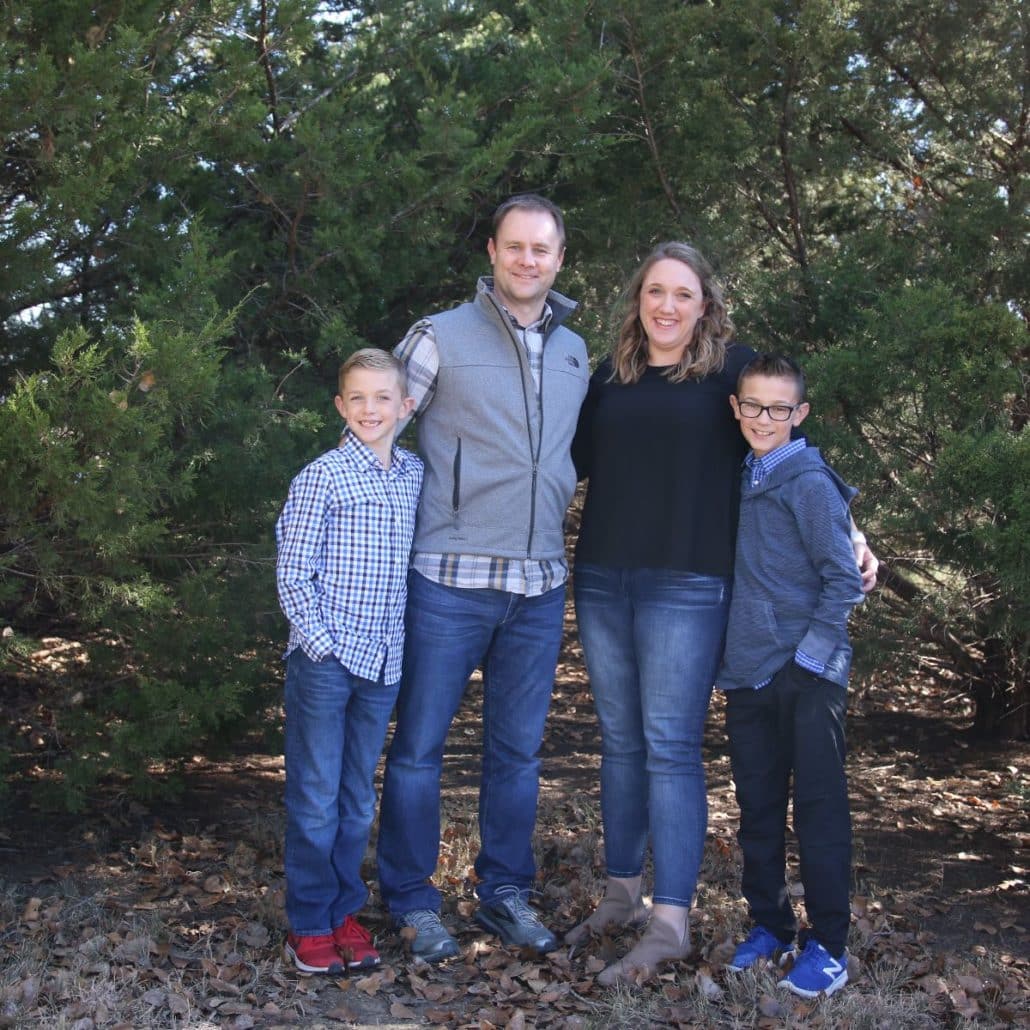 The Worsham family became certified in June 2018. They took their first placement of a medically fragile baby on August 18, 2018. The baby requires a colonoscopy bag and has had a few surgeries that had to be done in Oklahoma City. The family has been willing to be trained on caring for the child in addition to transporting to Oklahoma City for surgeries, follow-up medical visits, and family visits. They have maintained a positive attitude throughout caring for the baby.
The Worsham family enjoys going to the park and playing and watching sports. Katie spends time volunteering at her children's school and Todd coaches their sons' baseball teams.
We are thankful to have the Worsham's part of the TFI family!
---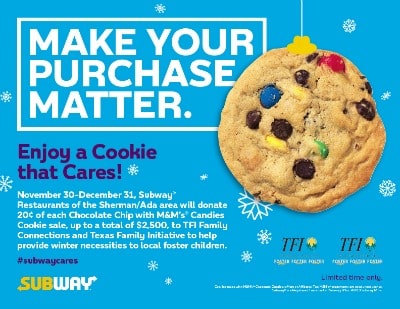 ---
Texas News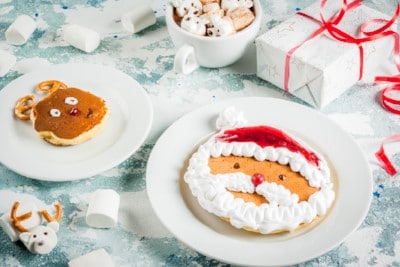 Texas Family Initiative will be having a Breakfast with Santa. Our Foster Families are invited to come and take pictures with Santa. Our staff will be cooking some great homemade waffles and pancakes with toppings and will have orange juice, hot chocolate, and coffee.
Come enjoy Santa and our homemade cooking at Santa's Workshop (aka, TFI's Office Ste. 234, 723 S. I-35 East, Denton, TX) on Saturday, December 8 from 10 a.m. – 1 p.m. Please RSVP with your Case Manager.
Everyone is also invited to attend our TFI Reindeer Games event in Wichita Falls on Monday, December 10 from 6pm-9pm at the Lucy Park Log Cabin. Come enjoy holiday-themed carnival games on the lawn, hot cocoa, and cookies in the Santa Shop, plus a photo opportunity with REAL, LIVE Reindeer! This event is a fundraiser for TFI families and will help support our TFI Kids Fund!
Texas Care Providers of the Month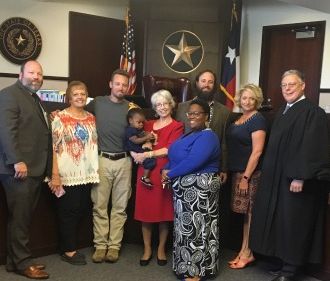 On Tuesday, October 23, 2018, Diana Grothe adopted Tru Young in Denton, Texas. Diana Grothe has been a foster parent with Texas Family Initiative since March 28, 2017. Diana Grothe has two adult biological sons, and now a one year old adopted daughter.
When Tru was placed with Diana, she had no intentions of adopting her. Once termination of parental rights were achieved, Diana knew she was going to be Tru's forever family.
Diana is a single foster mother with Texas Family Initiative, but has great support from her two biological sons, their children, numerous friends and extended family at her local church. Diana's attorney is J. David Joyce, who himself has adopted 5 of his 9 children all from CPS. As of October 23, 2018 Tru is now known as Esther Tru Grothe, the daughter of Diana Grothe.
We are thankful to have Diana Grothe as part of the TFI family!
---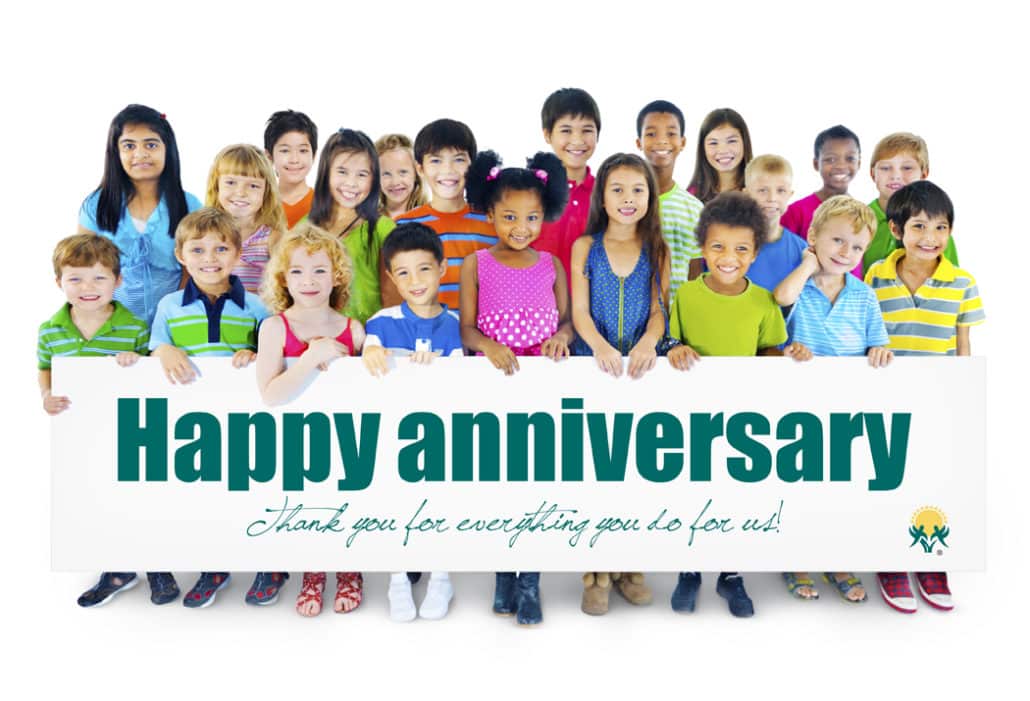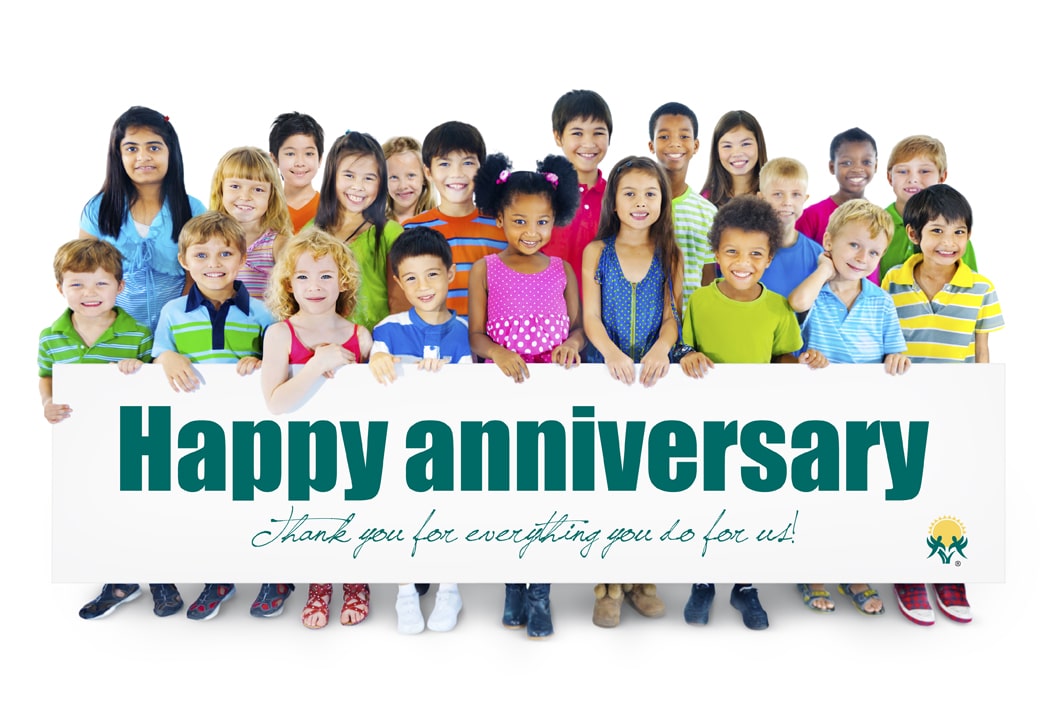 15 Year
William and Caron Luton
10 Year
Tracy and Rebecca Tice
1 Year
Shaun and Melissa James/Slay
Seth and Amanda Lickteig
Kathy Mishmash
Ronald and Crystal Swibold
Josh and Julie Egermeier
Owen and Rebekah Carnes
Lonnie and Michelle Lightner
Aaron and Zoe Short
Richard and Amy Sparks
Alanna and Laura Weber/Woodward
Troy and Debra Stone
Burton and Natalie Gepford
Richard and Kerry Tice
Matt and Erin Crank
Keith and Jana McFarland
---
Fund Development
Merry Christmas and Happy New Year from your TFI Family! We want to thank everyone for making 2018 such a great year! Wonderful things are happening at TFI! Thanks to you, our foster families, supporters, volunteers and community partners, we are gearing up for the best year yet in 2019!
Your sacrificial giving of time, money, love, and tears has not gone unnoticed, and thanks to people like you, we are able to not only INCREASE the number of families we will help this coming year, but also increase the types of services we provide throughout the states we serve.
Not only have we been able to increase the number of children we serve in our Residential Home, and "Teens Reaching Adult Independent Living (TRAIL)" program, but 2019 will see us add new services in Kansas and Texas that will help literally thousands of children across the states this year alone!
As we turn the calendar to 2019, New Year's Resolutions come to mind.
If you haven't thought of a New Year's Resolution yet, would you consider joining us in ours? 2019 will see a large increase in the number of children we serve and the types of services we provide them, and we will need an equally large increase in foster families, supporters and community partners to be successful. This year, could you make part of your New Year's Resolution to help foster children in your community by contributing to TFI? All it takes is two steps….
An initial step or decision to make a donation. Maybe you have never donated before. That's okay! Will you become an "initial giver" by giving for the first time? Why not do it before the New Year to get started – and receive the bonus of the tax write off for 2018?
Be "devoted" to take additional steps on a regular basis – by clicking the "make this a monthly gift" button on the online donation form. By doing so, you will help both of us be successful in our New Year's Resolution.
Will you please go to www.tfifamily.org/donations/ to donate today, and consider supporting us monthly in 2019? Today can be the day that you take your initial step!
We thank you for your continued support!