Keep Kids Engaged This Summer!
Finding ways to keep kids engaged in activities can sometimes seem like a challenge for parents and caregivers or financial restraints for summer care of children can deter parents from seeking out activities. On the flip side, some parents may find that they have overscheduled their children for the summer and at the end of the break everyone may feel exhausted. Below is a list of budget-friendly activities that are easy, fun and are either found in most communities or that you can facilitate at home.
1. ENJOY NATURE
• U-Pick Farm: Go to a local u-pick farm and expose your kids to picking their own fruit/vegetables.
• Backyard Camping: If you have a tent, set it up in the backyard and sleep outdoors with your kids.
2. ARTS & CRAFTS
• Giant Canvas Painting: Get an old sheet (or pick up one from a thrift store) and spread it out on the grass. Let your kids go wild painting!
• Homemade Bird Feeders: Make a bird feeder out of on old milk carton, empty water bottle, a piece of crusty bread, and dozens of other things you probably already have around the house.
• Marble Ramps: Use floating noodles purchased from the local dollar store and cut them in half. Make "tracks" and ramps for racing marbles.
3. MAKE YOUR OWN GAMES
• Balloon Ping Pong: Great indoor or outdoor activity! To play, take two paper plates, two popsicle sticks, some duct tape, and a balloon. Make two paddles by taping the popsicle sticks to the back of the paper plates, blow up the balloon and let your kids bat it back and forth.
• Marble Bowling: Perfect for a rainy day! Take 10 removable pencil erasers, duct tape, board or another hard surface, and a large marble. Create a bowling "lane" on the board or floor with the duct tape. Set up the erasers as bowling pins and have the kids "bowl" using the marble.
4. QUALITY TIME TOGETHER
• Do a Home Project: Let kids help in a fun home project such as making over their room before school starts (this helps make decluttering their room less of a chore).
• Do Some Good: Find local non-profit agencies that may need volunteers. There are a variety of needs both helping at the agencies location and collecting or purchasing items the agency may need to help serve their clients.
• Head to the Library: Most local libraries have fun activities planned all summer long for kids. Many have reading contests, author events, character-themed parties, etc.
• Take a Class Together: Find a local class that both you are your child are both interested in or you think they would enjoy (i.e. group music lessons, yoga or other fitness classes, sewing or knitting classes, jewelry making classes, painting classes).
5. CAMPS AND DAY ACTIVITIES
• Local Church Camps: Many local churches and community centers will often hold free or low-cost day camps for kids, such as Vacation Bible School.
• School Camps: Some school districts will hold summer camps and other activities that your child can participate in.
• Boy Scouts and Girl Scouts: Both organizations often have summer camps for kids.
---
KANSAS NEWS & UPDATES
Beginning July 1, 2019, DCF will be responsible for the payment of child care for children in foster care in the state of Kansas. Foster homes will receive an EBT (electronic benefit transfer) card to pay for childcare. Additionally, DCF will begin paying child care providers in blocks, rather than hourly. The DCF payment rate for child care may not completely cover all expenses: PLEASE FOLLOW KVC BEHAVIORAL HEALTH AND ST. FRANCIS MINISTRIES DAYCARE EXCEPTION PROCESSES UNTIL 10/1. The current contractors will require the monthly bill from the daycare provider in order to pay the overage. Please ensure your assigned foster care worker is provided a copy of the invoice by the end of each month so they can work with either contractor's process. DCF can subsidize foster parents up to $50 per child per case towards an enrollment fee for the provider if the provider charges an enrollment fee to the private sector.
1. Speak with your child care provider to determine if they are a DCF approved provider. Being DCF approved and licensed through KDHE are NOT the same—please ensure your provider is DCF approved. If they are approved you can move on to step 2. If your childcare provider is not DCF approved they will need to submit an application through DCF Economic and Employment Services (EES) to provide care for children in foster care. If your childcare provider is unwilling to complete this process or if you need to find a DCF approved child care provider please visit: www.ks.childcareaware.org.
2. Once a DCF approved child care provider has been identified you can complete the ES-3100FC or The Kansas Department of Children and Families Foster Care Child Care Benefits Form. You can download the application by clicking the link below.
http://www.dcf.ks.gov/services/PPS/Pages/PPSservices.aspx
3. Please submit this completed application and the supporting documentation to your Foster Care Worker ASAP but no later than July 1, 2019. Your Foster Care Worker will submit this application to DCF to ensure completion and approval.
4. Once DCF approves your application, you and your provider will be notified and you should receive your EBT card within 5-7 days. The EBT card will stay with the foster family and will be pre-loaded with funds to pay for childcare based on the children placed in the home.
If you have further questions regarding this process please refer to the Child Care Guide for Foster Caregivers located on the same site as the application or reach out to your Foster Care Worker for support as needed. Thank you.
KANSAS CARE PROVIDER OF THE MONTH
Jeremy and Tara Caulkins have come a long way in their journey as foster parents. The Caulkins currently have several foster children in their home. They are always willing to provide respite for other foster families, take placements that are sometimes difficult and always willing to help a child feel safe , loved and comfortable in a new place at such a difficult time. Jeremy and Tara make their home as comfortable as possible to a scared child. Currently the Caulkins have 5 children in their home, 6 years of age and under. Jeremy and Tara have the patience and love for such a large family. We are so lucky to have The Caulkins as part of the TFI family!
---
OKLAHOMA NEWS & UPDATES
Governor Stitt Signs $5,000 Tax Exemption for Foster Families
Gov. Kevin Stitt signed a bill that will give financial relief to foster families throughout Oklahoma. Senate Bill 893 will provide a $5,000 income tax exemption for anyone contracting with a child placement agency beginning on Jan. 1, 2019. It was sponsored by Sen. Paul Scott, Rep. Rande Worthen, Rep. Sean Roberts and Rep. Andy Fugate.
"There are nearly 8,000 children in state custody who have been removed from their homes because of abuse or neglect. No child should ever have to go through this, but fortunately Oklahoma has families who selflessly open their hearts and homes to help these kids and their biological families," Sen. Paul Scott said. "This exemption will provide foster families with some financial relief as well as hopefully help recruit many more great families."
In order to qualify for the exemption, foster families must have been under contract and providing care for at least six months or claim a pro rate exemption.
Thank you to Governor Kevin Stitt and the legislature for supporting more than 4,100 foster families in our state who provide a safe, loving home for children in state custody.
OKLAHOMA CARE PROVIDER OF THE MONTH
Katherine Munoz and her brother, Kraig Munoz, have been fostering since February 29th, 2016. They have fostered six kids with two currently placed in their home. Katherine and Kraig strongly advocate for the children in their home. This includes obtaining needed services and talking to judges during court to ensure the best interest of the child. The Munoz family is a great example for the Bridge Program as they are currently working with a biological father allowing visits with a child in their home. They welcome him into their home and invite him to school/birthday functions, etc. The family also accepted placement of another child that is available for adoption and are working toward adoption. Thank you Munoz family for all you do!
---
TEXAS NEWS & UPDATES
Texas Family Initiative is happy to announce that Teresa Hockett has been named our new Foster Care Administrator. Teresa was born in Houston, TX but was raised in Morton, Illinois. Teresa graduated from Western Illinois University with a bachelor's degree in Sociology and also Law Enforcement and Justice Administration. She has over a decade of experience as a case manager and program director in foster care. Teresa has also spent time working in a domestic violence shelter and later served as the Program Manager for a women and children's homeless shelter. Teresa has been married since 2015 and they currently reside in Fort Worth, TX with their 5 cats and 1 dog! Teresa is very excited to be part of the TFI team!
TEXAS CARE PROVIDER OF THE MONTH
On Thursday, the 30th of May, 2019 Garcy and Kayla Harper added to their forever family. They adopted Michael Aden Harper, formerly known as Aden Harris. Aden was placed into the Harper foster home January, 10th, 2018. Garcy and Kayla Harper have been foster parents with Texas Family Initiative since November 3, 2017. The Harper's TFI Case Manager is Grace Fairley and the attorney is David Joyce. The adoption took place in McKinney, Texas located at the McKinney Courthouse. As you can tell by the photos, the court room was filled with numerous family and friends who attended the adoption. Those who did attend were asked to wear pink or gray shirts with blue jeans and cowboy boots in honor of Michael Aden Harper who loves to wear those items. Congratulations to the Harper family!
---
RECRUITMENT MOMENT
"We live in a world in which we need to share responsibility. It's easy to say 'It's not my child, not my community, not my problem.' Then there are those who see the need and respond. I consider those people my heroes." -Fred Rogers
I think this is one of my favorite quotes when it comes to recruiting. It brings that aching question that we sometimes like to ignore, "If not us, who?" You all have already answered that question whether it is your first time fostering a child or your thirtieth time. The moment you said yes you became a hero to many. You risked the heartache and let in the pure joy of success. Each month that the recruitment team writes a recruitment moment we are in awe of all of you. I personally take ownership of the hero's I trained and helped with their journey to become a child's hero. Each time the MAPP class or Deciding Together class finishes the accomplishment and the excitement of new families branching out to help the children in need, it is a feeling in my heart that can't be described except to say, "Thank you all."
As always, you and all of us at TFI Family know we need more of you. You all know that one person that would be a great foster parent, that church that would love to hear more about the need, the business that wants to hand out fliers or donate something for an event. So again we ask please talk with your Community Liaison Jason Grewe (Texas and Oklahoma) or myself Libby Hayden (Kansas and Nebraska). Let us know what we can do to help get all these unknown hero's that are out there to join us.
Libby Hayden
Community Liaison Coordinator
---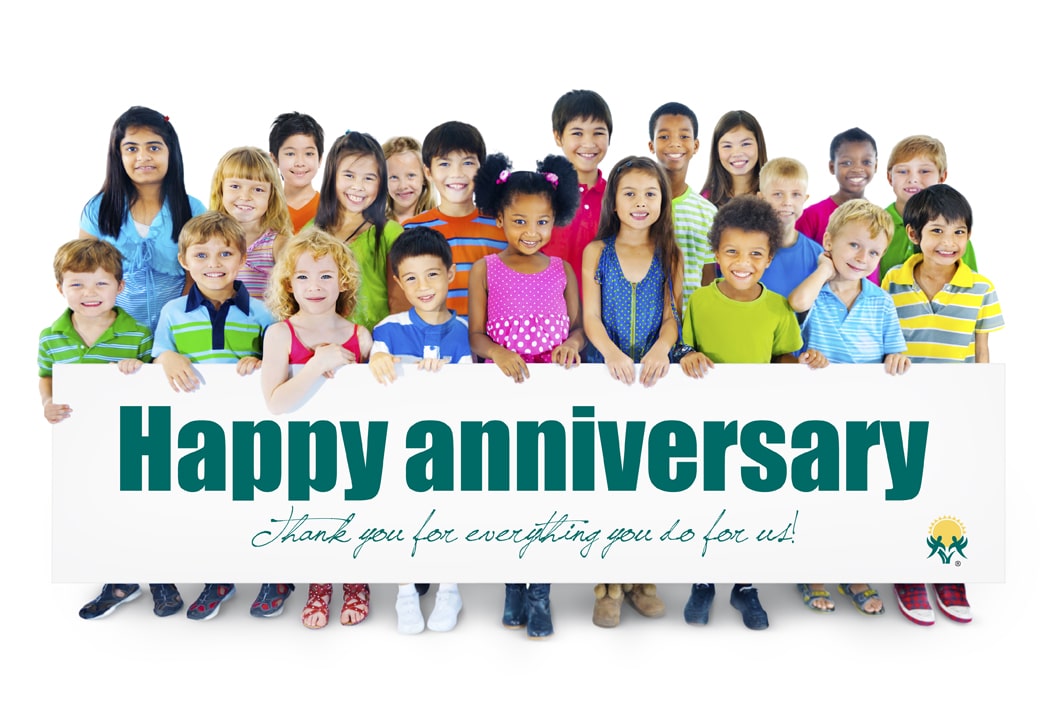 19 Years
Ronald & Lucretia Morey
10 Years
Danny & Paula Peacock
Judy Ross
5 Years
Matthew & Sandy Sipp
Allen & Cinda Jonagan-Spangler
Bill & Mandy Phillips
Matthew & Starlene McClellan
Michael & Cynthia Ramirez
1 Year
Todd & Katie Worsham
Cindy Meek
Melissa Chapman
Ricky & Kae Armstrong
Ezzie & Carmeletha Conley
Joseph Lara & Mary Ellen Heidelberg
James & Carlissa McCumber
Roger & Carolyn Dutro
Beau & Chelsey Beathard
Jeffrey & Chrystfferssen Gryder-Maakorey
Trevor & Abby Elkins
Terry & Roberta Webb
Holly Martz
Robert & Diane Bauer
Jeffery & Kristen Gray
Wilson & Lisa Grider
---
Come Join Us in
Pittsburg, Kansas!
Click here to Register and Support Children in Kansas Foster Care
---
TRAINING TIP
It's summertime and things are really starting to heat up…especially in cars.
Here's a quick reference guide: https://training.nsc.org/hot-cars/story_content/external_files/child_heatstroke_communication_aid.pdf
Please watch this video for training credit: https://training.nsc.org/hot-cars/