It Takes a Village!
As you all probably know, June is Family Reunification Month. We celebrate all the families that have reunited because of the work that you have done with their children and the work they have done to become better parents. You all have put families back together, helped birth parents through the worst possible time in their lives and turned it into a lifetime of family.
So, in June we celebrate not only the families that are back together, but all of you for being such an important part of the children's lives. We celebrate you and salute your patience and understanding. And we thank you for each day that you care for the children we serve!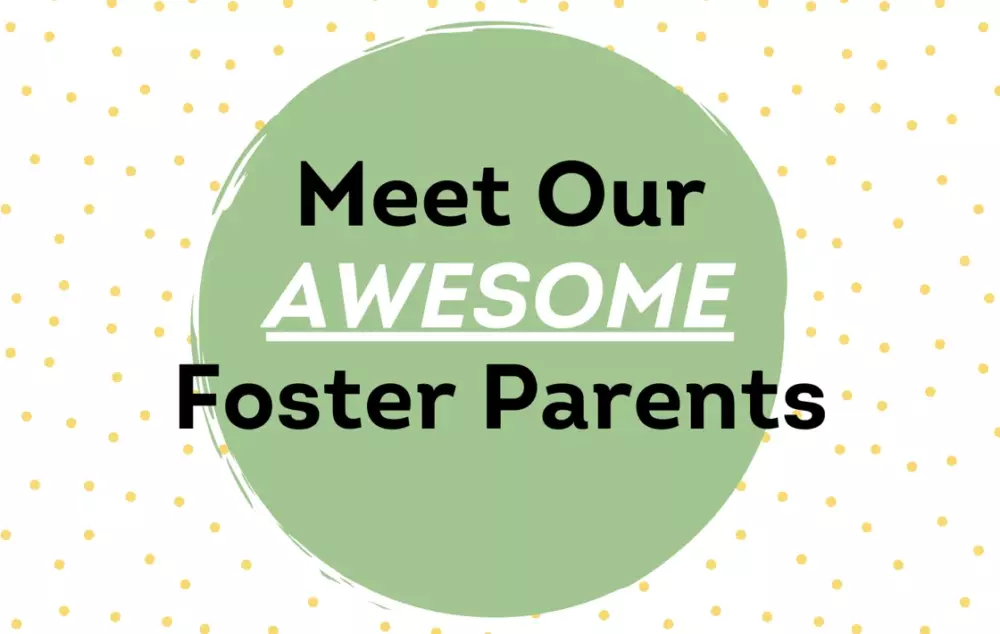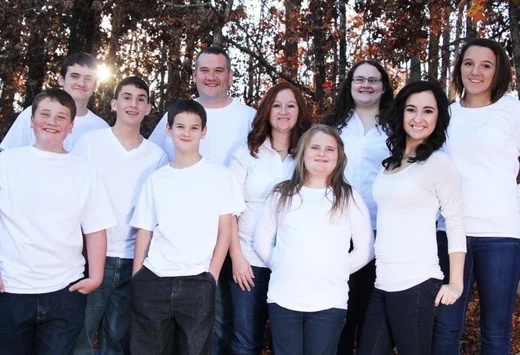 Raymond & Anna Lisa Dunaway
The Dunaway's are one of our NRKIN (non-relative kinship foster home) that have taken to the role of foster parents. They have taken a teen into their care and have made them a part of their family. There have been struggles, but the Dunaway's have navigated these issues with grace and ease, making sure the teen they care for knows that above all, they care about them and their safety.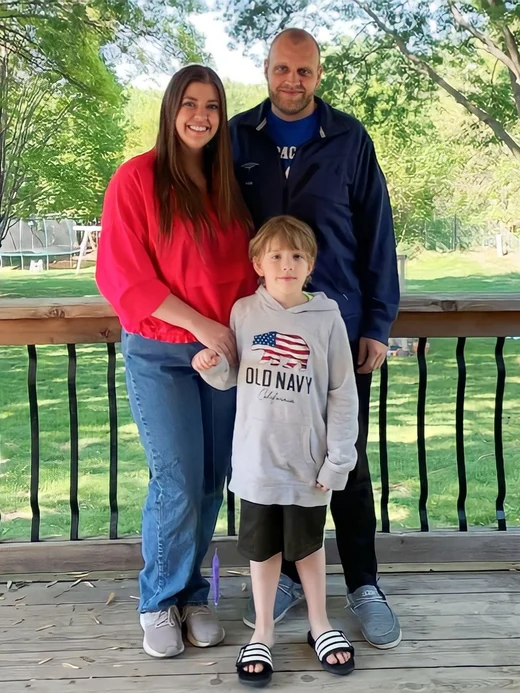 The Convey Family
TFI recruited the Convey family thanks to social media! The family accepted their first placement one day after becoming licensed.
Throughout training, Ellison and Braden exemplified the 12 criteria for successful foster and adoptive parenting. Ellison's empathetic nature and Braden's observational skills paved the way for a challenging tween to feel respected. Their son, Bodhi, helped prepare the bedroom. The family's cat, Moose, has taken a shine to the tween.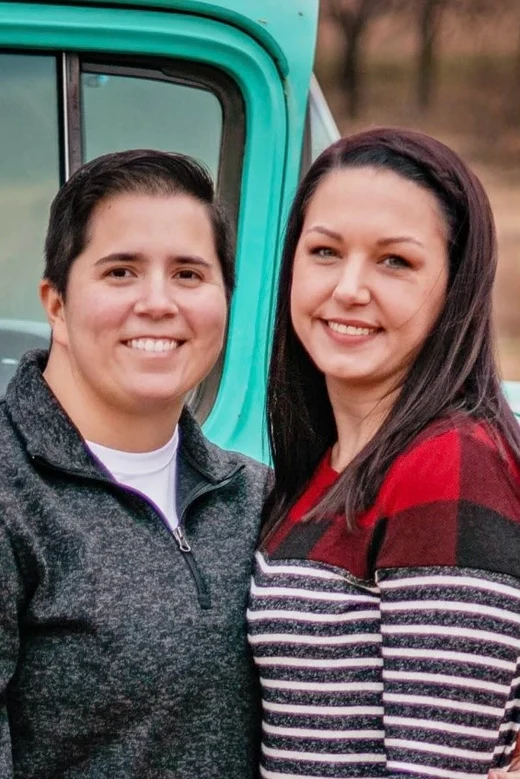 Meet Samantha & Kristan Marks
Samantha and Kristan Marks have been fostering a sibling set of two placed in their home shortly after becoming certified. This placement came with many challenges such as the children and family were fluent in Spanish only. The family used a translation app with the children until the children were able to learn English.
The Marks understand the importance of maintaining connections to culture and family. They connect with the mother of the children and encourage reunification. They want what is best for the children: to return home to their mother. Samantha and Kristan Marks are an amazing foster family and TFI is blessed to work with them.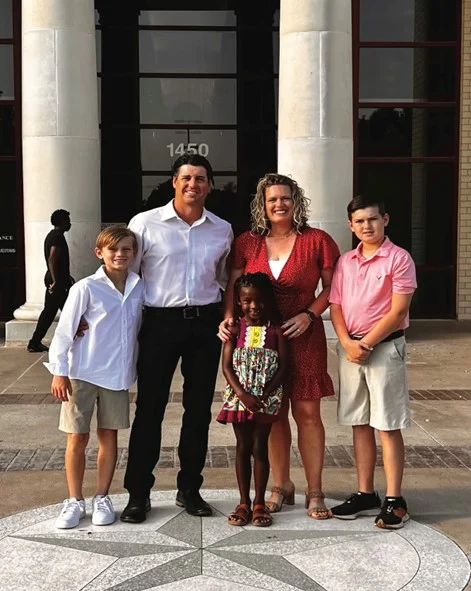 Craig & Kimberly McCage
Craig and Kimberly McCage reside in Denton, Texas where they became TFI licensed foster parents in October of 2018. They have since fostered five children and are looking forward to adopting one of the children currently placed in their home.
Mrs. McCage shared, "One most memorable moment recently was overhearing their current foster to adopt placement exclaim, "I want to be a McCage forever!" The McCage's are very excited to be on track and complete the child's adoption this month.
We are so proud to highlight this exceptional family and to have partnered with them to best meet the needs of children in Texas.

Training Corner
How to Help Children Deal with Cyberbullying
Cyberbullying is the use of digital-communication tools (such as the internet and cell phones) to make another person feel angry, sad, or scared, usually again and again. Examples of cyberbullying include…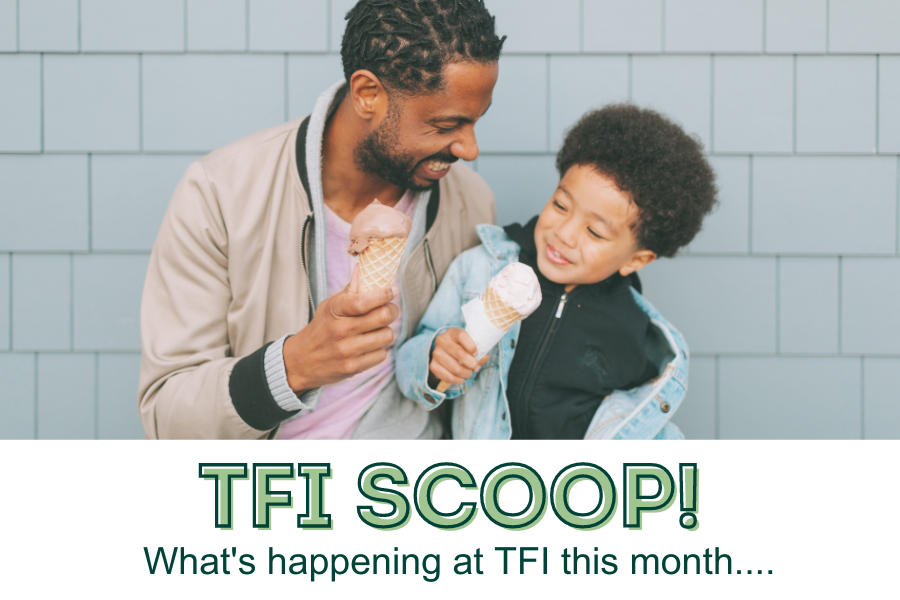 Day at the K 2023 was a huge success!
TFI families from Nebraska, Kansas, Oklahoma, and Texas came to celebrate together, and we gave away over 300 tickets to the Kansas City Royals vs. Colorado Rockies game.
We had special appearances from The Topeka drumline, the Kansas City Royals mascot, Slugger, and two former Kansas City Royals – Dennis Leonard and Jim Eisenreich who signed autographs and gave encouragement to families and children.
Families participated in stations with face painting, hair dyeing, temporary tattoos, life-size checkers, Jenga, Skee-Ball, Plinko, cornhole, sand crafts, crown crafts, bubbles, and a duck pond.
The day of fun and beautiful weather brought plenty of smiles. Thank you to those who came and celebrated with us!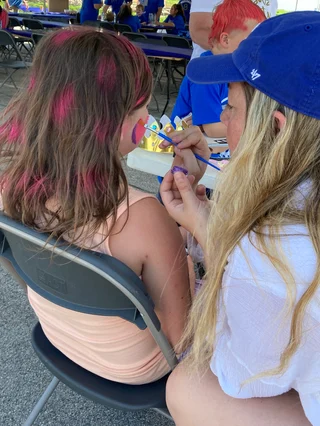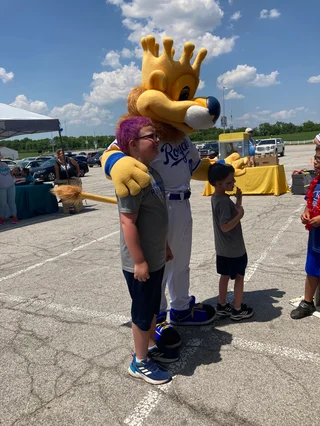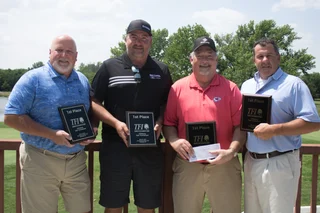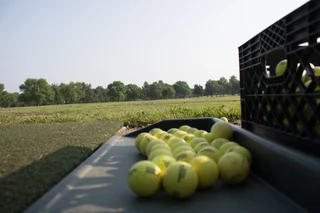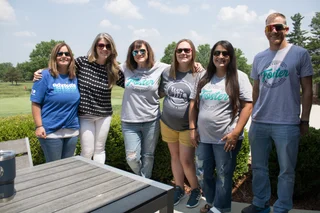 We hosted our annual Golf Tournament in Pittsburg, Kansas for the first time since 2019! The tournament was at Crestwood Country Club and we had 12 teams, amazing sponsors and volunteers who supported our fundraiser.
It was a great way to raise money for the children in the Pittsburg, Kansas area and raise awareness in the community. Thank you to all who helped to make it a success!
Please don't hesitate to contact Steven or Sheila in our Fund Development Department if you have any contacts, questions or fun stories of generosity.
Kansas/Nebraska: Sheila Kearney | 785-213-6161 | skearney@tfifamily.org
Texas/Oklahoma: Steven Mandeville | 918-894-8727 | smandeville@tfifamily.org

Below are our foster parents celebrating a milestone anniversary as a TFI Foster Parent! We love having you as part of Team TFI!
23 years
Ronald & Lucretia Morely
5 years
Ricky & Kae Armstrong
Andrew & Stephen Reavis
1 year
Erin Shaffer
Cory & April Phelps
Gregory & Jennifer Worley
Joeseph & Milisa Leroy
Joshua & Vanessa Taff
Rhett & Breanna Galliano
Terrell Campbell
Robert & Mary Ewing
Ronald & Kara Mishmash
Robert & Desarae Rowe
Scott & Danielle Wise
Kelsey Hartman
Richard & Shannon Barto
Ann Ramon
Monica Sanchez