Halloween Safety Tips from the American Academy of Pediatrics
Halloween is an exciting time of year for kids, and to help ensure they have a safe holiday, here are some tips from the American Academy of Pediatrics (AAP).
ALL DRESSED UP:
Plan costumes that are bright and reflective. Make sure that shoes fit well and that costumes are short enough to prevent tripping, entanglement or contact with flame.
Consider adding reflective tape or striping to costumes and trick-or-treat bags for greater visibility.
Because masks can limit or block eyesight, consider non-toxic makeup and decorative hats as safer alternatives. Hats should fit properly to prevent them from sliding over eyes. Makeup should be tested ahead of time on a small patch of skin to ensure there are no unpleasant surprises on the big day.
When shopping for costumes, wigs and accessories look for and purchase those with a label clearly indicating they are flame resistant.
If a sword, cane, or stick is a part of your child's costume, make sure it is not sharp or long. A child may be easily hurt by these accessories if he stumbles or trips.
Do not use decorative contact lenses without an eye examination and a prescription from an eye care professional. While the packaging on decorative lenses will often make claims such as "one size fits all," or "no need to see an eye specialist," obtaining decorative contact lenses without a prescription is both dangerous and illegal. This can cause pain, inflammation, and serious eye disorders and infections, which may lead to permanent vision loss.
Review with children how to call 9-1-1 (or their local emergency number) if they ever have an emergency or become lost.
CARVING A NICHE:
Small children should never carve pumpkins. Children can draw a face with markers. Then parents can do the cutting.
Consider using a flashlight or glow stick instead of a candle to light your pumpkin. If you do use a candle, a votive candle is safest.
Candlelit pumpkins should be placed on a sturdy table, away from curtains and other flammable objects, and not on a porch or any path where visitors may pass close by. They should never be left unattended.
HOME SAFE HOME:
To keep homes safe for visiting trick-or-treaters, parents should remove from the porch and front yard anything a child could trip over such as garden hoses, toys, bikes and lawn decorations.
Parents should check outdoor lights and replace burned-out bulbs.
Wet leaves or snow should be swept from sidewalks and steps.
Restrain pets so they do not inadvertently jump on or bite a trick-or-treater.
ON THE TRICK-OR-TREAT TRAIL:
A parent or responsible adult should always accompany young children on their neighborhood rounds.
Obtain flashlights with fresh batteries for all children and their escorts.
If your older children are going alone, plan and review the route that is acceptable to you. Agree on a specific time when they should return home.
Only go to homes with a porch light on and never enter a home or car for a treat.
Because pedestrian injuries are the most common injuries to children on Halloween, remind Trick-or-Treaters:

Stay in a group and communicate where they will be going.
Remember reflective tape for costumes and trick-or-treat bags.
Carry a cellphone for quick communication.
Remain on well-lit streets and always use the sidewalk.
If no sidewalk is available, walk at the far edge of the roadway facing traffic.
Never cut across yards or use alleys.
Only cross the street as a group in established crosswalks (as recognized by local custom). Never cross between parked cars or out of driveways.
Don't assume the right of way. Motorists may have trouble seeing Trick-or-Treaters. Just because one car stops, doesn't mean others will!
Law enforcement authorities should be notified immediately of any suspicious or unlawful activity.
HEALTHY HALLOWEEN:
A good meal prior to parties and trick-or-treating will discourage youngsters from filling up on Halloween treats.
Consider purchasing non-food treats for those who visit your home, such as coloring books or pens and pencils.
Wait until children are home to sort and check treats. Though tampering is rare, a responsible adult should closely examine all treats and throw away any spoiled, unwrapped or suspicious items.
Try to ration treats for the days and weeks following Halloween.
---
Kansas News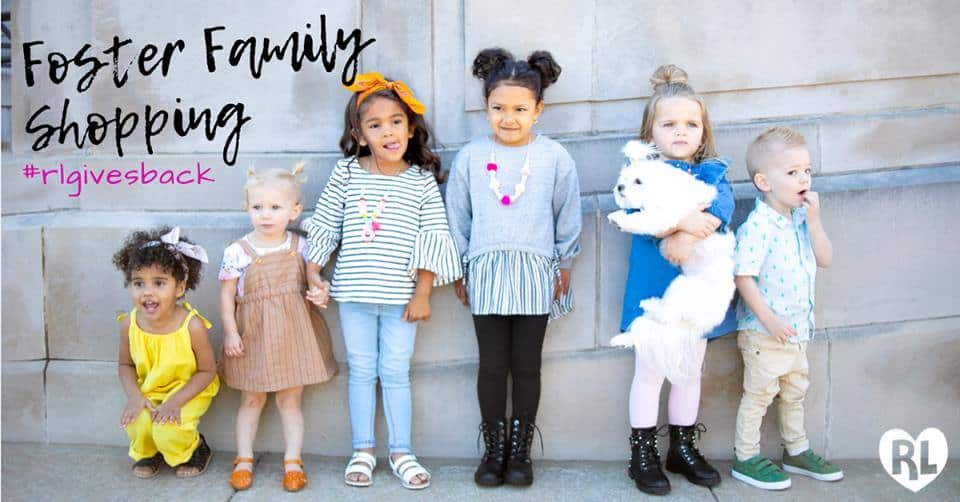 Rhea Lana's of Topeka is hosting a Foster Family Shopping Day on Sunday, October 7 from 2:30 PM to 4:00 PM. Rhea Lana's appreciates so much what you do for children in and around Shawnee County. For more information, please visit https://www.facebook.com/rhealanasoftopeka/.
Kansas Care Providers of the Month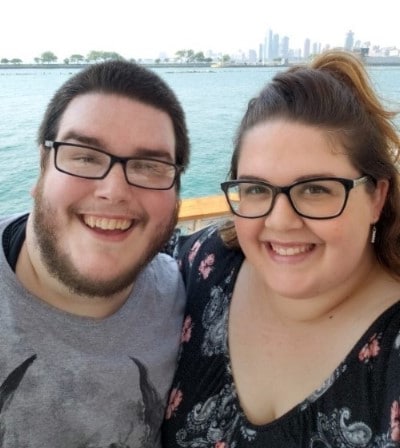 Dalton and Sarah Walker have been foster parents with TFI for three years. They are currently fostering six youth under the age of five, and have been instrumental in meeting their needs including intense educational needs to get ready for school.
The Walker's work well partnering with the agencies and the birth parents. At Christmas last year, they invited the mother to be a part of Christmas day with them. They purchased Christmas gifts for the mother from her children and invited her for Christmas dinner. Also, the Walker's continued to support the mother once the children returned home.
We want to thank them for their service to youth in the foster care system and the extra support we know birth families need!
---
Nebraska News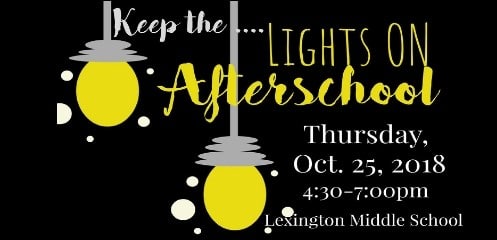 Please join us on October 25 for the Lights On Afterschool event. Last year, over 600 students, parents, school staff and community members attended the event. The event begins with a rally from 4:30 PM to 5:30 PM in the middle school gym. After the rally, students in grades Kindergarten-8th along with parents are encouraged to visit various agency booths for many fun activities. Lights On Afterschool is a national and local celebration creating awareness and support for afterschool programs and the many benefits they provide children, parents and the community.
---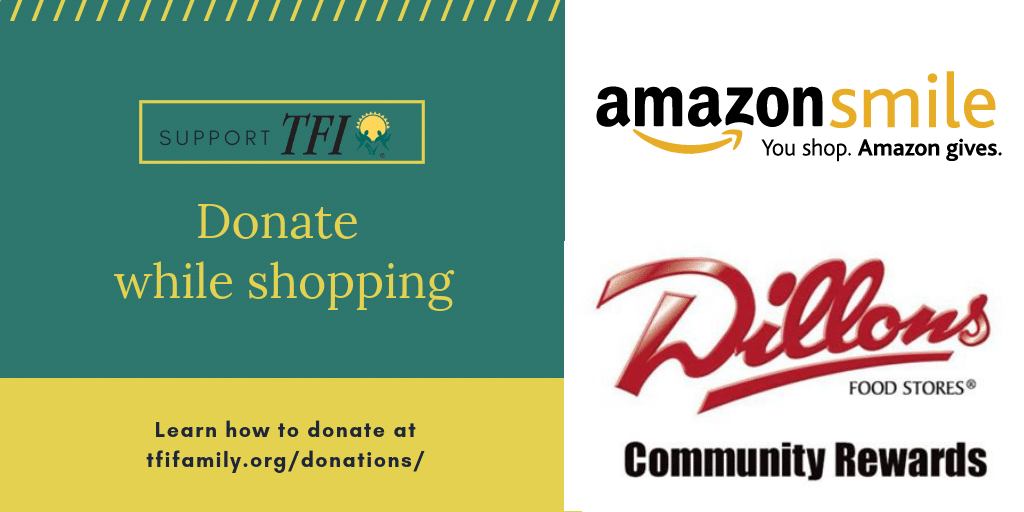 There are many ways to raise funds for TFI simply through shopping the way you've always done. Check out these opportunities and be sure to designate TFI as your benefiting nonprofit.
Dillons Community Rewards: dillons.com/communityrewards
AmazonSmile: smile.amazon.com
---
Between Families Recruitment Moment
"I wasn't cut out for being a foster parent. It wasn't on my lists of things to do. It wasn't where I thought my life was going. But it is where life took me. In many ways, years in to the process, I still don't think I'm cut out for it. My heart has been broken. My heart has been mended. It's not easy to say no to any of those little faces. I want to help them all. I want to save them all. And I know I can't." – Karla King in her book How Being a Foster Parent Changed My Life
I have heard people say this a thousand times and a thousand times I have said, "the fact that you feel that way is exactly why you would make a great foster parent." I am sure you all remember from your MAPP and Deciding Together classes talking about your strengths and needs. I remember when I took the train the trainer class. I looked at my needs and my short comings. If I needed to work on something then I wasn't prepared to do this let alone teach anyone to do this. But as I went further into the class I learned that sometimes what we think is a need is actually a strength, or what we saw as a need became a strength. I am sure that every one of you reading this right now still feels, at times, that you have more needs than strengths when dealing with the day-to-day things that being a foster parent throws at you. I also know that every day you all find your strengths and get through the day in one piece.
None of what you do is easy, but you do it, and we are so amazed at your strength and your ability to be vulnerable. You show these kids that you are human and you are there to help them cope and develop their own strengths. Who do you know that has told you they weren't cut out to be a foster parent for whatever reason? Talk to them, point out their strengths that you see, point out the needs in them that you see. Let them know you don't have to be perfect you just have to be there and love them and guide them. It won't be the clothes you bought or the arguments that you had with them that you will remember. It will be the love and confidence you gave them that they will remember.
Thanks for all you do for TFI and for all the kids you thought you weren't cut out to help!
Libby Hayden, Community Liaison Coordinator
---
Oklahoma News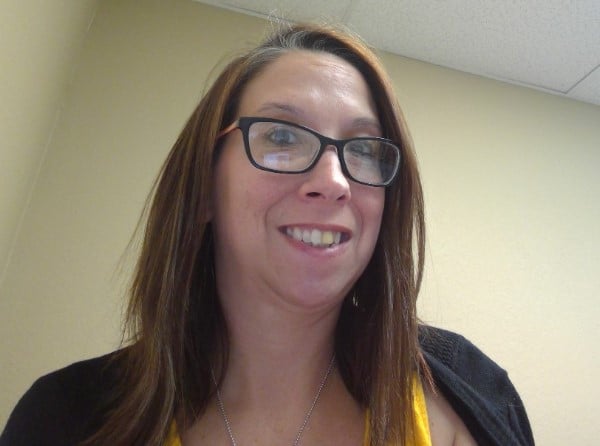 Patricia Callahan has a Master's Degree in Forensic Psychology from John Jay College of Criminal Justice. She worked for the Tulsa County Courts Program for eight years as a case manager then the screening/referral coordinator for the program. She has been married to her husband, Tim, for 10 years and they have two wonderful boys, Connor and Logan. In Callahan's free time, she enjoys spending time with her family, taekwondo and reading. Callahan moved to Oklahoma nine years ago from New York where she was a program supervisor for a group home of mentally ill males involved in the criminal justice system. She loves helping people to achieve their goals and dreams. We are excited to have Patricia Callahan as a new Foster Care Worker!
Oklahoma Care Providers of the Month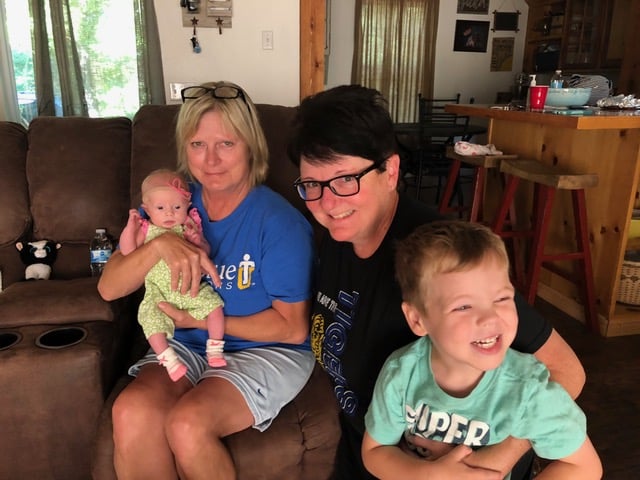 Sara Matthews and Susan Mizell have been providers with TFI Family since August of 2017. Sara and Susan are both teachers with Jay Public Schools in Jay, Oklahoma. They have had four placements through TFI and currently are caring for two, wonderful boys. They provide transportation for the boys to continue seeing their therapist out of Tulsa every week as they feel it is important for them to maintain the relationship they have developed. They recently switched from teaching at Tulsa Public Schools to Jay so they could remain close to home for the children in their care. They genuinely love and care for the children placed in their home. They are active in the children's services and enjoy spending quality time with the family on their quiet piece of land located on the Illinois River in Northeastern Oklahoma. Thank you for being a part of the TFI family and providing a safe and loving home to children in care!
---
Texas News
Texas Family Initiative would like to welcome our new Preparation Specialist, Ana Norman. She will be based out of the Denton office. We are excited to have Ana as part of the TFI family.
Good news! Texas Family Initiative is growing! As a result, TFI is in the process of hiring a Supervisor. Great work, Texas!
---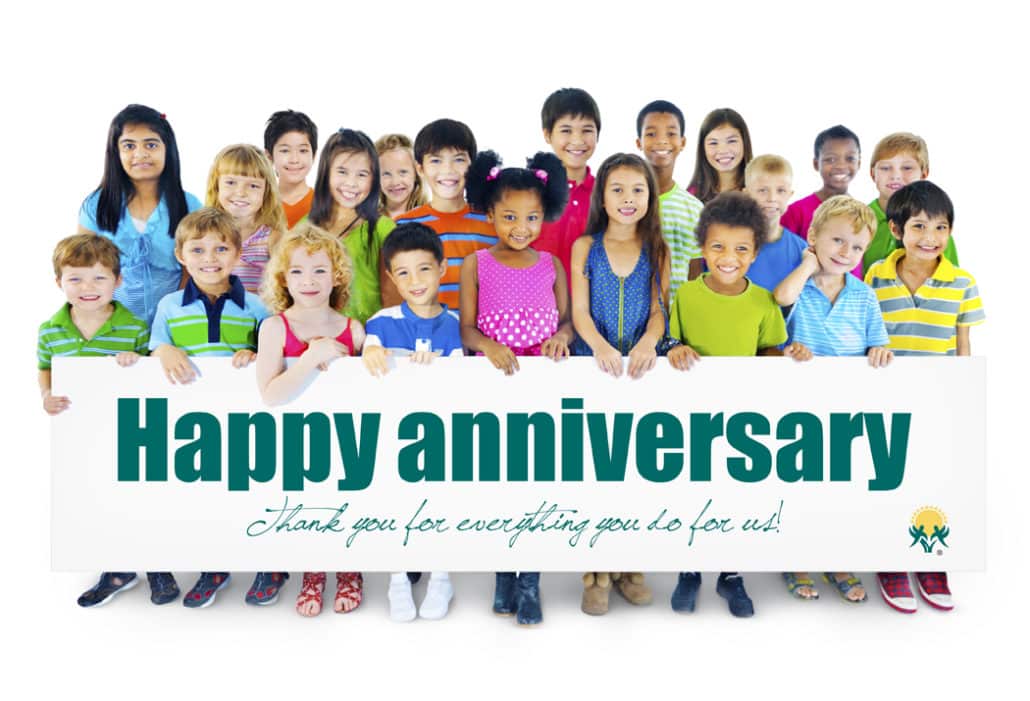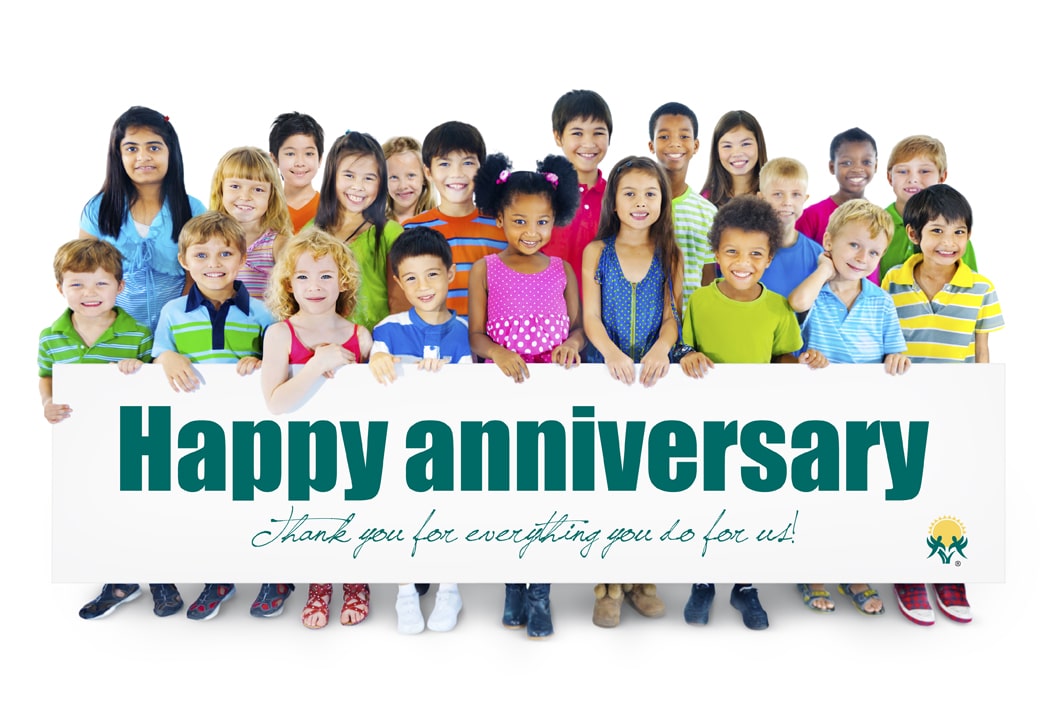 10 Year
Danny and Lisa Booth
5 Year
Amanda Keller
David and Raven Harrison
Buddy and April Bolinger
1 Year
Jared and Brighton Grauerholz
Jesse Hernandez
---
Fund Development
TFI Family Connections was recently awarded $1,000 as a part of the "Texoma Gives" campaign on September 13. The Wichita Falls Area Community Foundation awarded TFI the gift to help foster children and foster families in Jackson, Tillman, Cotton, Commanche, Stephens and Jefferson counties in South Oklahoma.
Please check for a complete list of upcoming events for all of our agencies at www.tfifamily.org/events. If you have questions about any of these events, or would like to volunteer at one of them, please contact Jason Grewe at jgrewe@tfifamily.org.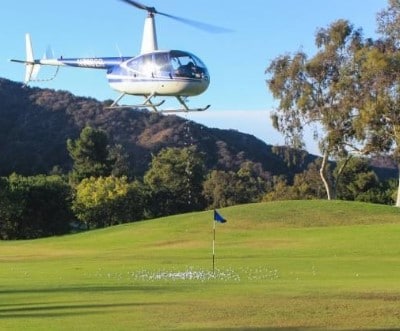 Support foster kids by donating for your chance to win a 5-day Luxury Cruise, $1,000 Visa gift-card, 2 VIP event tickets, and much more with the TFI Golf Ball Drop on October 30 at 8 A.M. A live stream of the Golf Ball Drop will be on Facebook:facebook.com/tfifamilyconnections/.
Please visit tfifamily.org/golfballdrop/ for more information, online donations and your assigned golf ball numbers (published by 10/29).