12 Fun Fall Family Activities
I'll be the first to admit that out of all the seasons, summer is my favorite. But come September, when the days get shorter and the nights get cooler, my thoughts turn to all things fall. There's just something about a bluebird sky, crisp air and a vibrant palette of colors splashed across the trees that makes me happy. And somehow, fall becomes my favorite season.
Just because the days are shorter and the temperature is dropping doesn't mean it's time to retreat inside. During the fall, the world becomes a playground of fun. There are leaves for jumping in, apples for picking and pumpkins for carving. Fall is definitely not the time to hibernate. Here are the 12 things:
Leaf Peeping
Jump In a Pile of Leaves
Pick apples at a local orchard
Go for a hay ride
Plan your Halloween costume
Find the perfect pumpkin
Collect leaves
Have a backyard campfire
Play football
Make a big pot of chili
Have a picnic
Pick acorns
---
KANSAS NEWS & UPDATES
TBRI Fall 2019 Series
It is STRONGLY recommended that participants attend the overview/intro session if they wish to attend the second, third, and/or fourth session. The final three are stand-alone sessions; registration is separate for each. Please note, however, that the "correcting" session may not be fully understood outside the context of the other principles, so attending that session alone may not be helpful to participants.
Registration for most classes will be at childally.org/training
For Wichita enroll at cmaddy@kcsl.org
Overview & Introduction
Sabetha 108669 – Sept. 15
Wichita – Oct. 26
Olathe 108792 – Oct. 12
Pittsburg 108782 – Oct. 12
Great Bend 108786 – Oct. 19
Emporia 108708 – Oct. 20
Hays 108681 – Sept. 28
Empowering Principles
Sabetha 108674 – Oct. 20
Wichita – Nov. 2
Olathe 108793 – Nov. 9
Pittsburg 108783 – Oct. 26
Great Bend 108787 – Nov. 2
Emporia 108710 – Oct. 27
Hays 108682 – Oct. 12
Connecting Principles
Sabetha 108675 – Nov. 10
Wichita – Nov. 23
Olathe 108794 – Nov. 23
Pittsburg 108784 – Nov. 16
Great Bend 108789 – Nov. 16
Emporia 108712 – Nov. 3
Hays 108683 – Oct. 26
Correcting Principles
Sabetha 108676 – Dec. 1
Wichita – Nov. 30
Olathe 108795 – Dec. 14
Pittsburg 108785 – Dec. 7
Great Bend 108790 – Dec. 7
Emporia 108785 – Nov. 17
Hays 108684 – Nov 9
KANSAS CARE PROVIDER OF THE MONTH
Jody and Jared are always going above and beyond for all the children in their home. Jared and Jody are always encouraging the children in their home to do their best, and supporting them in all aspects. Jody and Jared makes everyone who enters their home feel welcome, and a part of their amazing family. Jared and Jody make a positive difference every single day in the lives of the children in their care, and we are blessed to have them as TFI Foster Parents.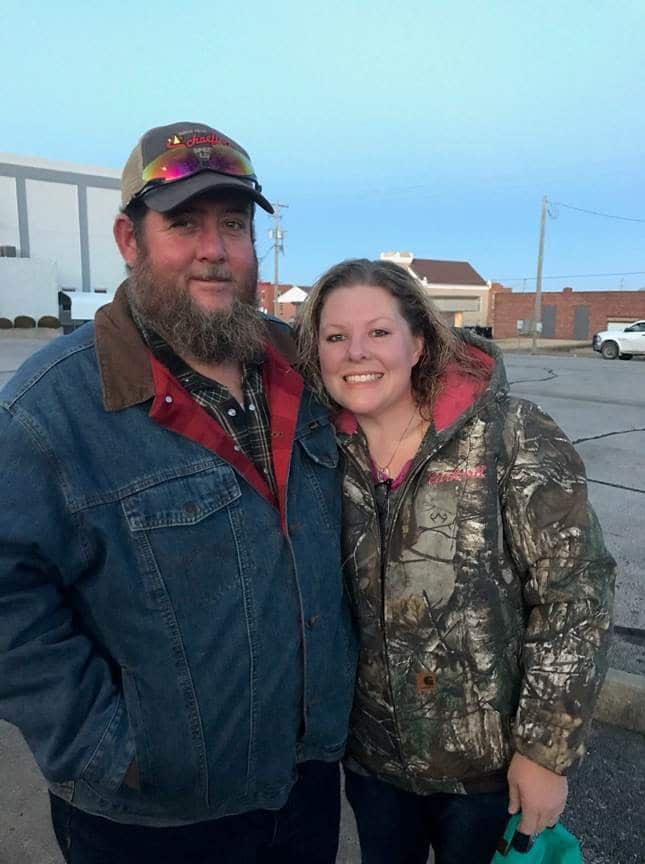 ---
OKLAHOMA NEWS & UPDATES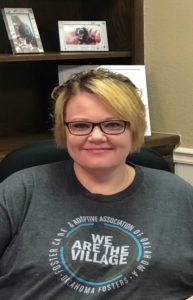 Please help me welcome our new Tulsa Supervisor:
Angela Blanton has been working for TFI approximately 2 years as a foster care worker before being promoted to Foster Care Supervisor in August. Prior to TFI, she was employed by OKDHS and worked in child welfare for 7 years. Fostering is very close to her heart as she was a foster parent for 4 years from 2014-2018 and has adopted 3 children. Her passion lies in seeing children reach permanency through adoption or successful reunification and supporting foster parents through their journey.
OKLAHOMA CARE PROVIDER OF THE MONTH
Bobby and Lyndsie have been foster parents with TFI since August 2017. They have had placement of a sibling set of two since being certified. Bobby and Lyndsie continued to advocate for the children in their care to ensure all developmental, educational, and well-being needs are met. They handle behaviors through a trauma based lens understanding how the trauma of the children have affected them. They remain in compliance with their licensing and training requirements for foster care. They care deeply about the children they foster and welcome all children they foster as a member of their family. They always include the children in family events and vacations and do not show favoritism between children. TFI is blessed to have such a wonderful family as one of our foster parents to help care for children in Oklahoma.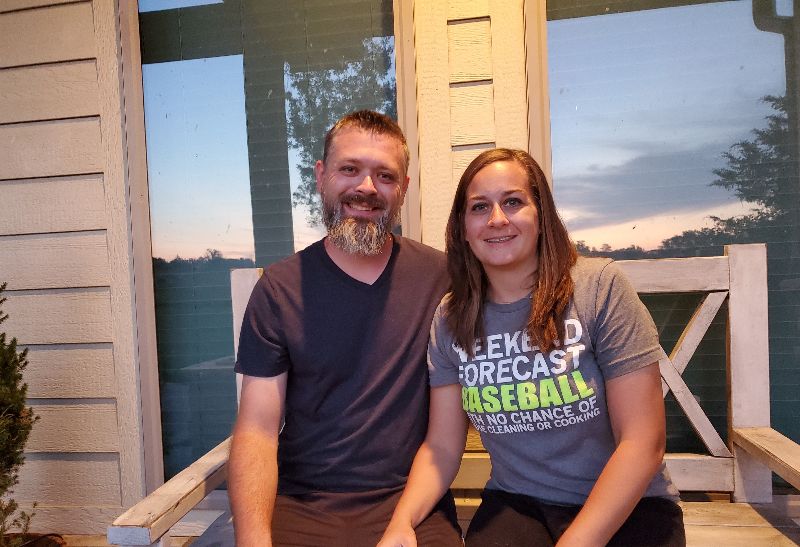 ---
TEXAS NEWS & UPDATES
No News
---
RECRUITMENT MOMENT
How many times have you heard the title Community Liaison Coordinator and thought "What or who is that?"
Well currently there are 3 of us soon to be 4.
Jason Grewe – Oklahoma /Texas
Amanda Keller – Region 4 Kansas
Libby Hayden – Kansas all regions but 4 and 8/Nebraska
TBD – Region 8
The next question is what do we do and why does it matter to you?
A CLC connects local community resources to our agency staff and foster families for the purpose of finding areas to help all of us with support, training's and events. We also assist with recruitment events and general awareness of foster care in various churches, civic groups, schools, etc. If you have a need, we ask that you continue to communicate those to your foster care worker. If they can't assist you then we help them try to find an appropriate source so they can spend their time continuing to serve and support you, rather than searching for things.
You will be hearing from us a lot the next few months and we will be asking questions and asking for your help on several different things. So, if you know of a church that would let us speak to their congregation let us know, an event that you think would be a good place to recruit foster families shoot us an email or give us a call or let your worker know and they will pass it on to us.
We appreciate everything you do daily for the children in your home. We couldn't do it without you!
Libby Hayden
Community Liaison Coordinator – Kansas
---

17 Years
Clifton & Betty Portley
10 Years
Dale & Jody Wagner
5 Years
Dena Koehn
Dana Snowden
1 Year
Brian Ruggle & Melissa King
Daniel & Jessica O'Brien
Peter & Lindsey Phillips
Christopher & Kira Markham
Matthew Leggett & Erica Howard
Gregory & Kathleen Jueneman
Karl & Jamie Bloomfield
Melinda Maples
Luke & Lydia Nisly
Robyn Sutton
Kylene Caquelin & Alexandra Young
Guadalupe Nunez
Danny & Luisa Sandoval
Ryan & Nadia Schroeder
Robert & Laura Redmon
Taylor & Sheridan Tomlin
Kelsi Debruyn & Margeaux Seymour
Dallas & Chelsie Todd
Kyle & Michelle Averhoff
Jeffery & Billie Heeley
Ryan & Megan Woods
Jason & Stephanie McKinsey
Carrie Wright
Kaci Eccles
April Bell
Craig & Kimberly McCage
---
---
TRAINING TIP
Check Back in November