Suicide Prevention

September is National Suicide Prevention Awareness Month. Each year over 41,000 individuals die by suicide. The focus of National Suicide Prevention Awareness Month is to reach out to those who have lost loved ones to suicide and promote resources available to prevent suicide.
Children in foster care are at increased risk for suicide. They have commonly experienced abuse and/or neglect as well as multiple traumatic experiences including loss of family and other primary support systems, such as friends and schools.
According to the CDC, suicide rates have increased by 30% since 1999. In 2016 alone, the rate rose to 45,000.
It is important to recognize the warning signs. According to the National Association of Mental Illness, warning signs include:
Threats or comments about killing themselves, also known as suicidal ideation, can begin with seemingly harmless thoughts like "I wish I wasn't here" but can become more overt and dangerous
Increased alcohol and drug use
Aggressive behavior
Social withdrawal from friends, family and the community
Dramatic mood swings
Talking, writing or thinking about death
Impulsive or reckless behavior
In addition to your Foster Care Worker, child's therapist or local mental health professionals, there are many resources available to help:
If you or someone you know is in an emergency, call 911 immediately.
If you are in crisis or are experiencing difficult or suicidal thoughts, call National Suicide Hotline at 1-800-273 TALK (8255).
If you're uncomfortable talking on the phone, you can also text NAMI to 741-741 to be connected to a free, trained crisis counselor on the Crisis Text Line.
---
Kansas News
Thank you to those who attended our annual Foster Family Retreat on August 25 in Leawood, KS. We had 140 adults and 177 children in attendance. Adults enjoyed trainings from multiple trainers as well as a nice lunch and many, many door prizes. The children enjoyed a variety of entertainment and activities, such as The Starlight Theatre Company, a bounce house, a large activity gym and indoor and outdoor play spaces. It was wonderful to see families engaging with one another for support, networking and learning new perspectives. The children and vounteers reported having a wonderful time, as well. We hope to see you all next year!
Kansas Care Providers of the Month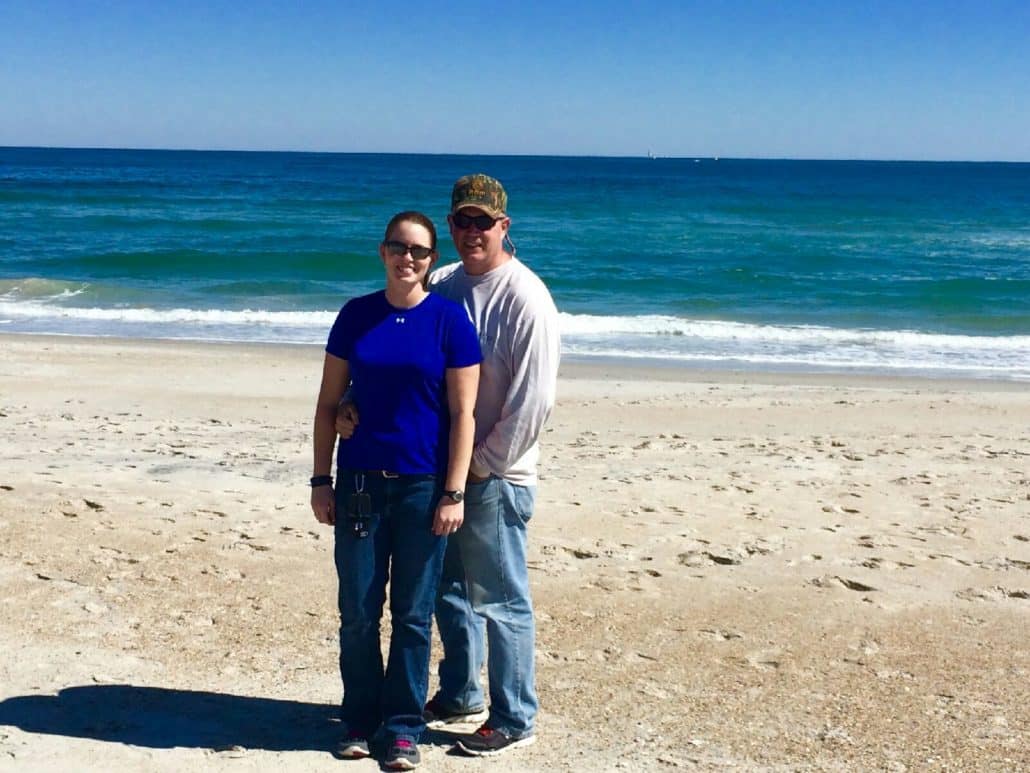 Kent and Kristine Coffey have been part of the TFI Family since May of 2018. Kent is a Major (Chaplain) in the US Army and his wife is a Captain in the US Army, both stationed at Fort Riley. Major and Captain Coffey moved to Kansas in June of 2017 and are a permanency resource for children from out of state. About two months ago, the Coffey's presented the idea of hosting a monthly Foster Family Support Group at Victory Chapel on Fort Riley. The mission of the support group states: "A support group for current and future foster/adoptive families to network, learn and grow in their journey to a forever family." Major and Captain Coffey not only facilitated this group, but they also brought together two agencies TFI and St. Francis Community Services, which is where the name of the group stemmed from "Side-by-Side". The first meeting was held on September 5, 2018 and it was successful in that 33 people attended (18 adults representing 11 families, 3 SW's, and 14 foster/adoptive/biological children) and nearly everyone who attended said they would spread the word about the support group, and stated they plan to attend next month. Major and Captain Coffey not only facilitated this meeting and brought together two agencies, they were also able to use funds from the chapel to cover all the food expenses. During this first meeting a newspaper reporter was present. The reporter interviewed both TFI and St. Francis as well as some of the foster parents. The reporter plans to write an article of the Support Group and advertise it in the Fort Riley Newspaper mid-September. This type of interagency collaboration as well as the Coffey's drive and desire to put this together for the families who are caring for children in need really demonstrates what coming together as a community is all about. It was truly amazing to hear the stories being told by foster/adoptive parents, and it was just as amazing to see bonds being formed among group members.
TFI is very fortunate to have the Coffey family!
---
Nebraska News
Please join Krysta Kaiser at our Kearney office on Friday, September 29 from 6:00 p.m. – 8:00 p.m. for training on "The Effects of Multiple Placements".
---
Between Families Recruitment Moment
On August 25, we had our annual Foster Care retreat in Leawood, KS. I have to say that we have amazing staff that works very hard each year to put this together and execute it with professionalism and grace. I always feel honored and rewarded when it is over. The retreat has become, for me, an indicator that I have done my job well as a recruiter. That is the day where everything I have done over the past year or years comes to light. The retreat is fun for the children and educational for our foster parents. For me, it is smiling faces, hearing giggling children and watching the faces of all of you when a speaker says something that either reminded you of what you already knew or something you never thought of. Some of the speakers have amazing stories that will bring you joy or even a few tears. But there is something for all to take away from each of them.
I know there are a few of you out there that I either recruited or taught MAPP / Deciding Together class with. I love hearing the stories that you all tell of your lives and successes with the children you so humbly and graciously have given refuge to. There are even more of you out there that have recruited others to join our family in our mission to keep foster children healthy and happy. We appreciate more than words will ever convey what you all do day in and day out. We ask that you keep bringing us wonderful families to help. Remember that you are all ambassadors and there are great incentives that go along with your efforts for recruiting more families. If there is a group you would like us to share opportunities with or an event near you that you think would be a great place for us to be, let us know. Email your worker or myself. We all will be happy to help in any way we can.
As I was writing this, the following words of a song kept going through my head by Matthew West:
"If not us, then who
If not me and you
Right now, it's time for us to do something, yeah
If not now, then when
Will we see an end
To all this pain
Oh, it's not enough to do nothing
It's time for us to do something"
Happy recruiting and remember our Foster Parent Ambassador Program for parents in all the states we sponsor. Let's get those recruitment incentives rolling. Keep up the good work!
Libby Hayden, Community Liaison Coordinator
---
Oklahoma News
Reminder – Training hours are due at the end of December 2018. Get with your worker to confirm how many hours you have completed.
We are excited to welcome two new Foster Care Workers to TFI: Crystal Chillious-Allen (Lawton office) and Kendra Fountain (Oklahoma City office)!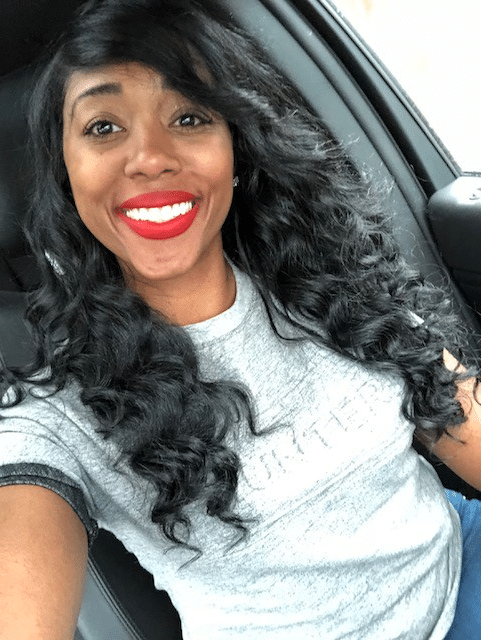 Crystal Chillious-Allen is an Ohio native. She has her Bachelor's degree in Sociology from CSU, and is currently finishing her Master's degree in Psychology (Marriage & Family Counseling). She has worked in Social Services a total of 10 years, and says that child welfare has always been her passion. "I believe in a stable, loving and safe environment for children in the midst of a disrupted and often traumatizing situation," stated Chillious-Allen. One of her favorite hobbies is skating. She is an advanced skater and has three pairs of customized roller skates.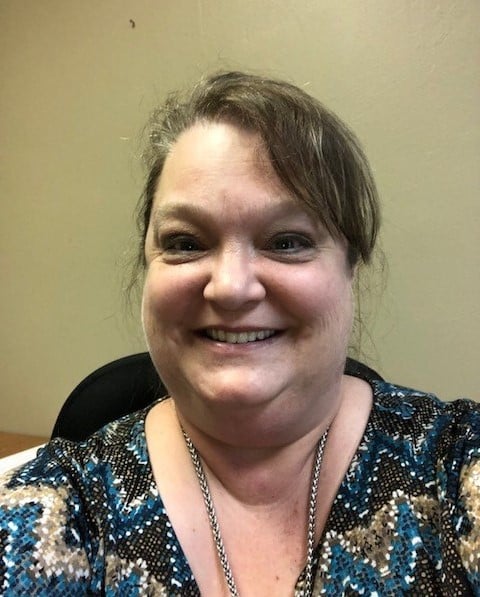 Kendra Fountain graduated with her Master's degree from the University of Central Oklahoma in May of 2018. She wanted to become a foster care worker because she cares deeply for children. "I want to see them get the care that they need. I want to help any way I can to make a difference in the life of a child," Fountain stated. When Fountain has spare time she loves to work on cars and motorcycles.
Oklahoma Care Providers of the Month
Barry and Manuela Chronister were foster parents for eight years with DHS. Barry says they had approximately 30 placements during that time and still have contact with many of them. The Chronister family adopted one child during the time with DHS giving him a forever home. Barry and Manuela took about an eight year break. When they contacted DHS to open again, they were told to choose a private agency which led them to TFI. We are thankful to have the Chronister's who have had 15 placements with TFI since beginning with us in 2014.
Barry and Manuela have three adult children and seven grandchildren. Barry is retired from the Pontotoc County DOT and Manuela has worked for DART for 35 years. Barry's favorite hobby is 4-wheeling and Manuela enjoys swimming and camping. Together they enjoy traveling to Germany, where Manuela is from, every three years to visit her family.
Thank you for continuing to provide a safe and loving home for our foster children!
---
Texas News
Due to the growth in Texas, the Denton office moved to a larger office with much more space and a conference room. Great work Texas!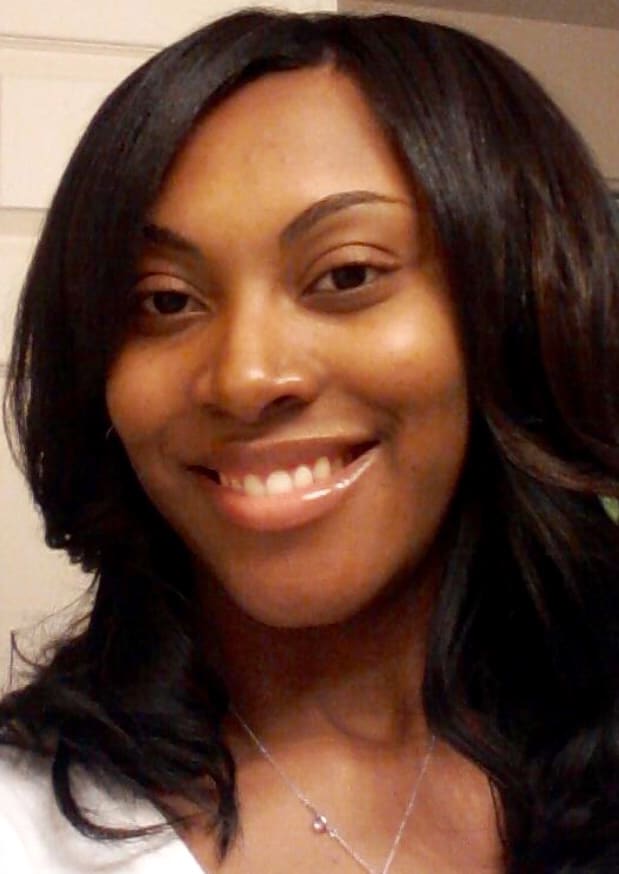 Congratulations to Jazette Kissick. She moved from the preparation Specialist position to Case Manager on August 6, 2018. She is a great fit in Texas. Welcome to TFI, Jazette!
TFI in Texas wants to say "Great Work" and "Thank You" to our foster parents. Being a foster parent is not for everyone. It takes patience and dedication to do what you do. You dedicate your life to children who have been through more than most of us and provide them with a stable environment, something not everyone can do. So we say "Great Work". We also want to say "Thank You". Thank you for working with us. Thank you for waiting for us to call you back. Thank you for your dedication. And thank you for supporting us through those good times and those difficult times. It is working with people like you who makes us who we are and we say "Thank You" to all of you. We may not say it, but every one of you are appreciated!
---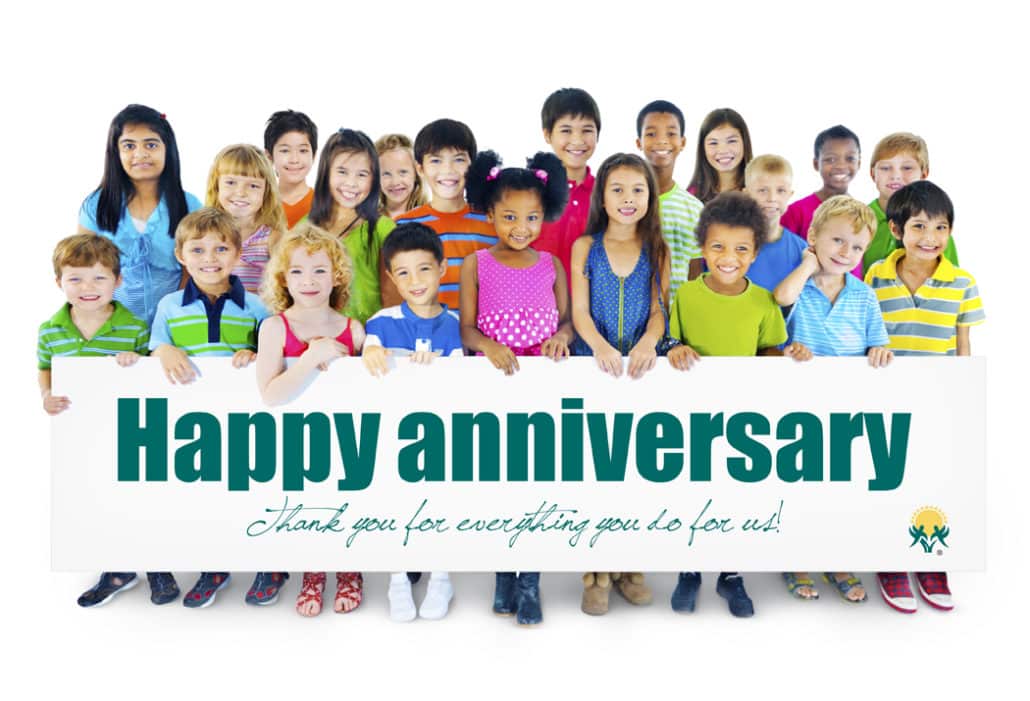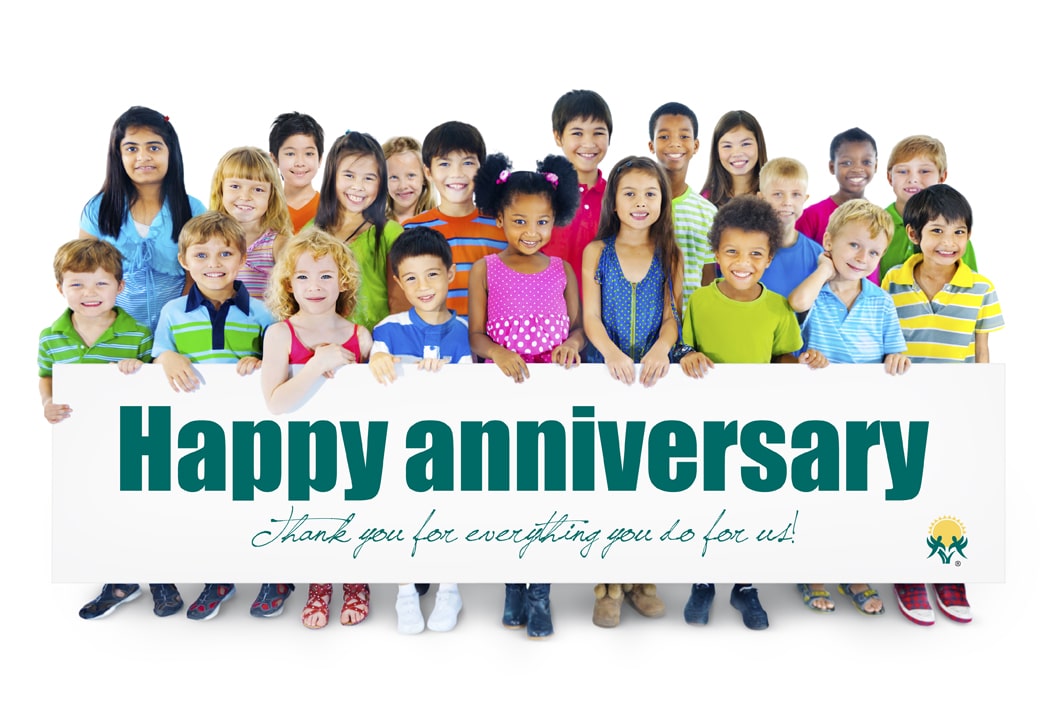 5 Year
Don and Stacie Marquis
Todd and Ellen Bayless
Russell Jr. and Jennifer Joslin
1 Year
Sherri Siebert
Kalisha Washington
---
Fund Development
In addition to pursuing many grants that will benefit our family of agencies, the Fund Development Department is excited to let you know about some of our upcoming events to raise money to benefit you – our foster families! Please take note of these special dates, and help share the events as they appear on social media – or better yet, come say "hi" to us at them. A more complete list of upcoming events for all of our agencies can be found at www.tfifamily.org/events.
September 14th, 2018 Tee off Fore Children Golf Tournament Topeka, KS
October 19th, 2018 TFI Golf Ball Drop (for KS and OK only)
*Hundreds of golf balls will be dropped from a helicopter in a "raffle" style contest. The 10 balls that go in to a golf hole, or closest to the pin will win great prizes. (ex. 5 day 4 night Cruise, $1,000 Cash, Special Event tickets, and more). To help us sell tickets, visit www.tfifamily.org/golfballdrop or text "golf" to 797979
November 17th, 2018 TFI Holiday Market at the MPEC Wichita Falls, TX
November 24th, 2018 Meet Santa's Reindeer Tulsa, OK
December 5th, 2018 A Christmas Carol Production/Silent Auction Tulsa, OK
December 8th, 2018 Merry Grinchmas (meet the Grinch) Jenks, OK
December 10th, 2018 Meet Santa's Reindeer (tentative) TBD, TX
December 16th, 2018 Meet Santa's Reindeer Topeka, KS
If you have questions about any of these events, or would like to volunteer at one of them, please contact Jason Grewe at jgrewe@tfifamily.org.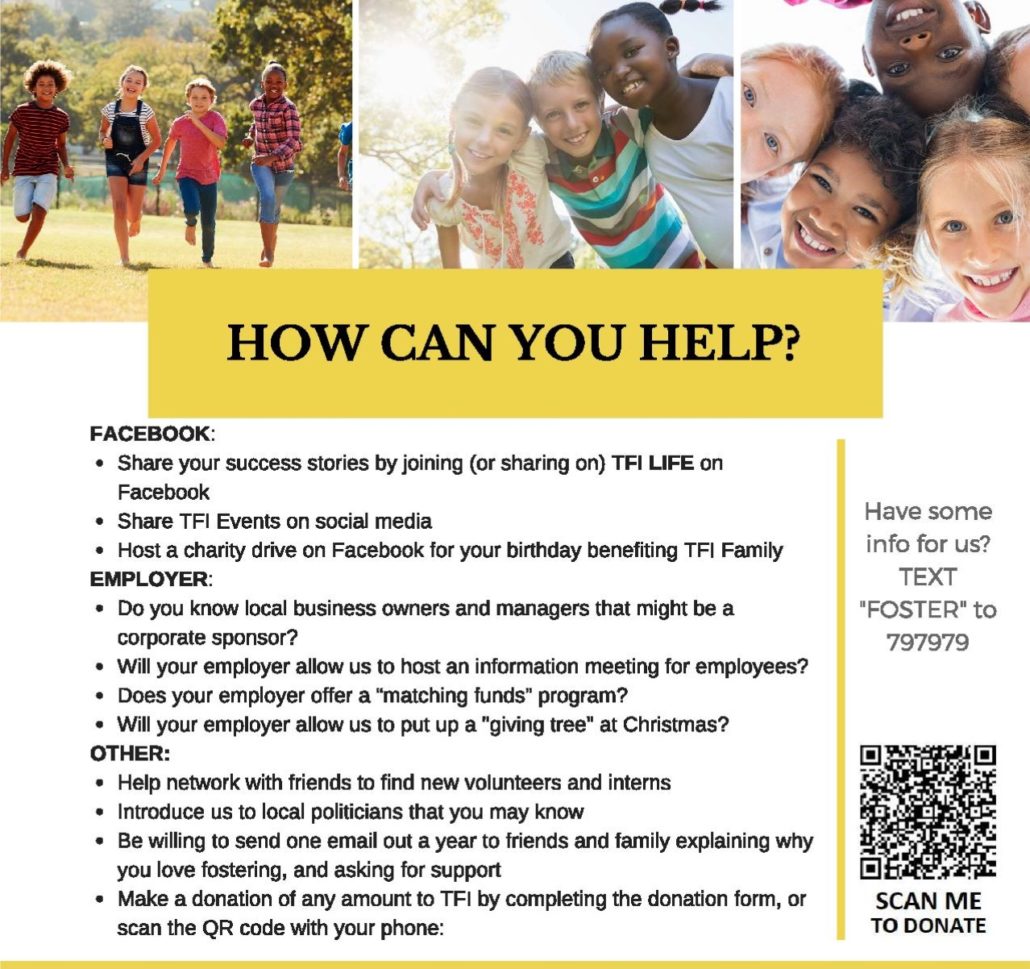 ---
Training
Non Defensive Listening:
How to Listen to Understand
If I were to be completely honest with you, one of my biggest bugbears in life is people who are poor listeners. People who don't listen to understand, but instead listen to respond, defend, or blame. These conversations can be frustrating, repetitive, upsetting, and sometimes just plain depressing – especially when they are with a loved one.
Nobody is perfect, and this certainly extends to communication skills. I personally have consciously focused on fine-tuning my communication skills and non-defensive listening skills over time (and I continue to work on them with each conversation). I've sure had my fair share of difficult conversations to practice them on in life – in both professional and personal contexts.
In this article, I'd like to share nine ways that you can improve your non-defensive and active listening skills – in the hope that it will help you with future communications too.
Non-defensive listening tip #1: Don't interrupt
"Adults often listen to young children much more carefully than to other adults. We expect children to have trouble expressing themselves, so we give them the time they need; we hear them out. What's more, we really try to understand how they are feeling, not just what they're thinking. When we interrupt, it's usually to help the youngster express himself, not to change the subject or control the direction of the conversation." – Dr Jo-Ellan Dimitrius (Reading People: How to Understand People and Predict Their Behaviour – Anytime, Anyplace)
The first and most obvious tip for being a good listener is to resist the temptation to interrupt the person when they are speaking. Even if you perceive what they are saying as absurd, completely untrue, or way off track – let them finish. You can respond when they are finished, and when you have understood their point (regardless of whether you agree with it or not).
When you interrupt a person in conversation (particularly if you do so frequently), you might not only make them feel frustrated and unheard, but you will likely hijack the flow of the conversation, not always understand their complete central point, and may be reacting from a place of defensiveness rather than facilitating a constructive and forward moving conversation.
Non-defensive listening tip #2: Be empathetic
"Teresa Wiseman is a nursing scholar who studied very diverse professions where empathy is relevant and came up with four qualities of empathy: perspective taking, the ability to take the perspective of another person or recognise their perspective as their truth; staying out of judgement, not easy when you enjoy it as much as we do; recognising emotion in other people, and then communicating that. Empathy is feeling with people." – Brene Browne (The Power of Vulnerability).
When you are communicating with people, try to remember that they are human beings with feelings, and treat them as such. Rather than criticise or insult them, put yourself 'in their shoes', let them express themselves, and truly try to understand how they are feeling and what they are expressing. Just because you're being empathetic doesn't mean you agree with them necessarily – but it does show that you care about them, feel for them, want to understand them, and want to help them feel better.
Not sure what the difference between empathy and sympathy is? See below for Brene Brown's perspective:
Non-defensive listening tip #3: Watch your body language
"Where body language conflicts with the words that are being said, the body language will usually be more 'truthful' in the sense of revealing true feelings." – Glen Wilson
Being aware of your body language can be a huge asset in communicating. If you are apologising to a loved one for hurting them, but in doing so, are shaking your head angrily and not looking at them, the misalignment of body language will likely aggravate the conversation further.
When communicating, give the person your full attention, show them through your body that you are listening, open, and interested in what they have to say. Face them, look at them when they are speaking, and make sure your body language matches your words (e.g., if you are telling them that you agree, ensure you're not shaking your head indicating disagreement!).
Non-defensive listening tip #4: Don't play 'word games'
"Debate is the death of conversation." – Kitty O'Neill Collins
Many people, especially when they are upset or stressed, struggle to articulate how they are feeling. Try to keep this in mind when you are communicating with them. Make a conscious effort to listen to understand what they are saying – rather than to criticise or prove false their word choices. This isn't a school debate – it isn't about having the last say or 'chopping them up' – it's about an adult conversation where you are working together as a team to be heard and understood. Help them get across what they are trying to get across (e.g., "So I think you're trying to say that you feel x because of y and that… etc) – show them that you really want to understand, even if you do suspect you disagree.
Non-defensive listening tip #5: Be aware of biases and perception filters
"I know how it is when someone disappoints you. It's tempting to see things the way you wish they were instead of how they are." – Enchanted
When we are having a conversation with someone who we have previously experienced conflict or difficulty with, our bias or perception of them can override our ability to actively listen. We search for things in what they are saying to 'prove' our perception of them, rather than openly listening without preconceived bias or judgement. For example, if they have been dishonest in the past, before they even open their mouths, we expect that they will be dishonest again, and do not truly listen to what they have to say, but instead search for lies.
In order to listen non-defensively, one needs to be self-aware of their biases or judgements and ensure that they do not allow them to hijack the conversation, and be open-minded to the content and feeling that the person is trying to articulate.
Non-defensive listening tip #6: Be self aware and watch your emotions
"Speak when you are angry and you will make the best speech that you will ever regret." – Ambrose Bierce.
It is a good thing to feel emotion and to express emotion – but sometimes in difficult conversations, our emotions speak for us and we can say things that we don't actually mean. It is also difficult to actively listen to another, if a powerful emotion like anger is overwhelming us.
In order to listen to understand, you need to be aware of your emotions. If you are listening and responding from a place of anger and defensiveness (without being aware of this), you are much less likely to hear or respond constructively in the conversation.
Non-defensive listening tip #7: Listen to understand, rather than to respond
"Most people do not listen with the intent to understand; they listen with the intent to reply." – Stephen Covey.
The underlying point of this article is to listen to understand, rather than to listen to determine your response. Start to consciously focus on truly listening to others – not to find a counter-argument or to prove who is right or wrong, not to immediately jump in and share your own story – but to actually understand and go from there. Listening to understand is critical in effective communication, conflict resolution, and healthy relationships.
Non-defensive listening tip #8: Watch your expectations
"He said, 'it was going to be different this time'. She said, 'show me'." – Sylvester McNutt
When someone has grown up communicating in a certain way, is not self aware, emotionally intelligent, or skilled at active listening – it is unlikely that they will become willing and empathetic listeners overnight. It takes practice – and it takes that person being willing to practice. If you find yourself going into a conversation with someone who is repeatably a defensive listener with the expectation that they will listen empathetically, you will no doubt leave feeling disappointed and hurt. So please, please, please, be aware of your expectations, introduce and manage boundaries, and be gentle and kind with yourself in the process.
Non-defensive listening tip #9: Practice
"I am determined to practice deep listening. I am determined to practice loving speech." – Thich Nhat Hanh.
Finally, non defensive listening takes practice. Lot's of practice. Especially if you have grown up in a household where no such thing exists, where it's full on verbal combat, and every man for himself. Commit to yourself that you will keep practicing, and with self awareness and practice, I am sure you will get better and / or feel better during difficult conversations.
Questions:
When we are having a conversation with someone who we have previously experienced conflict or difficulty with, our bias or perception of them can ________ our ability to ________ listen.
Interrupting a person in the conversation can lead to ___________ and can _______ the direction of the discussion.
Being empathetic and showing empathy means you agree with the person/situation. True or False
In order to listen non-defensively, one needs to be _______ of their biases or judgments and ensure that they do not allow them to hijack the conversation, and be __________ to the content and feeling that the person is trying to articulate.
If you are listening and responding from a place of anger and defensiveness you are much less likely to hear or respond constructively in the conversation. True or false
Answer key:
Over-ride, Actively
Frustration or anger, Hijack or change
False
Self-aware, Open Minded
True