TFI Celebrates Grandparents Day!
Nanna, Poppa, Meemaw, Pops, Granny, Gramps – the names for Grandparents are endless. Whatever our families call them, Grandparents should be celebrated and appreciated. On September 13, 2020 we will celebrate National Grandparents Day here in the United States. This day is meant to remind us to show love and appreciation for the Grandparents who are still with us – and to share the good memories of our Grandparents who are no longer here.
What can we do to celebrate our Grandparents? In years past, the suggestions would have been take them to lunch, hug them, kiss them, spend as much in-person time with them as possible. With 2020 being a year in which all of that has changed for most of us, we are going to have to get creative in order to celebrate our Grandparents while continuing to protect them from COVID-19.
What can you do? If you are an adult, you can DoorDash or UberEats a meal to them. You can send your grandmother flowers, send your grandfather that box of donuts that Grandma swears is bad for his diet, or go over and spruce up their yard while you talk to them from a safe distance. You can call and talk to them without it being rushed. For some grandparents, having an actual voice on the other end of the phone rather than a text message or social media post is better than any physical gift you can buy.
If you have children, helping them celebrate their grandparents starts with explaining the importance of Grandparents Day to them. Make sure you talk with them about keeping their grandparents close to them and involved in their lives all year long – and not just on that one day a year. You can help smaller children call Granny and Gramps – video calls are great options for very young children who do not yet have fully developed vocabularies. Mom or Dad can hold the phone and let the kids interact freely with their grandparents as they play. You can help your children create art for their grandparents – and mail it or drop it off if everyone lives close.  And if your children are old enough, you can help them cook a meal and deliver it to their Grandparents door.  Consider that – KidDash – the grandparent meal delivery service of the future!
If you are a foster parent, including your foster children in the Grandparents Day celebration activities will provide a slice of normalcy that some of these children have not yet experienced. Including our foster children in our family celebrations is a way that we can help them continue to heal from the traumas they have suffered and can show them what healthy, loving relationships with adults can look like.
Thank you, Grandparents! We would not be here without you!
---
Kansas Care Provider of the Month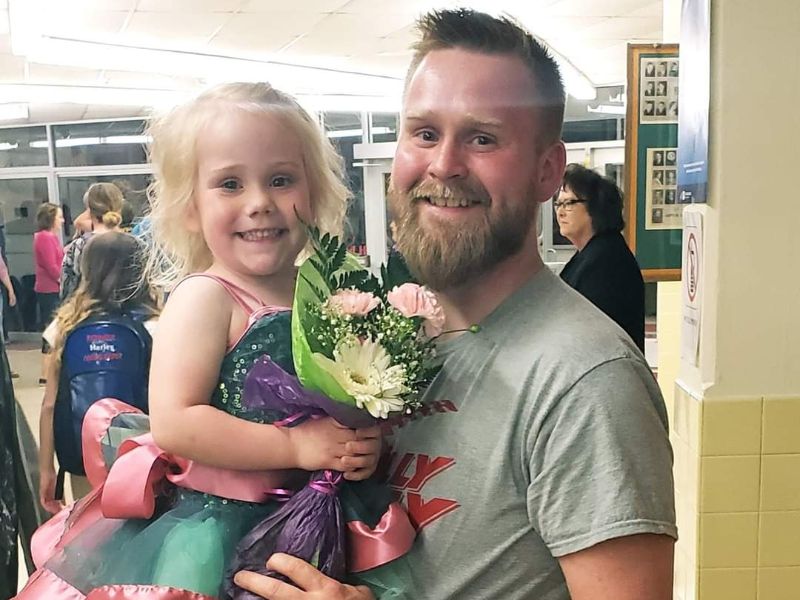 Congratulations to Tyler Lehmkuhl for being nominated for Kansas care provider of the month for September! Tyler is an NRKIN home who has taken in a teen boy after working closely with him in a boys home with whom he was employed. Tyler has dedicated his time to caring for this teen and helping him learn life skills for when he becomes an adult and it has not been an easy journey. Tyler has dealt with many difficult behaviors for over a year without giving up and has recently talked about adoption. He's helped the teen get and maintain a job, learn how to drive, as well as work on healthy relationships with others. He's included the teen in his family events, as well as opening up his home for siblings to visit as well. He has maintained connections with the teens other siblings, as well as made regular trips out of town so that he can see his grandmother and has helped provide groceries for grandma to help ease the mind of the teen boy as grandma sometimes struggles due to her health issues. Thank you Tyler for all of your dedication and hard work!
---
Oklahoma Care Provider of the Month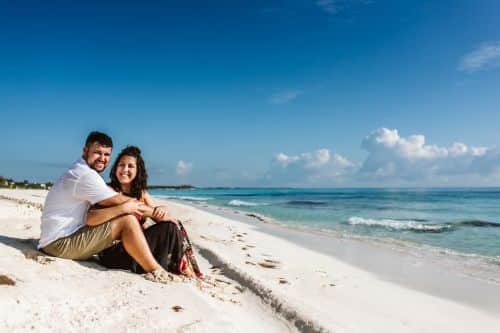 Alicia and Caleb have been foster parents with TFI for more than a year and have adjusted quickly. They work hard every day to ensure the children placed in their home are receiving all of the services and care they need. Alicia and Caleb have worked closely with DHS to ensure the children placed in their home maintain their connections with family. They facilitate visitations and bridge with biological families to work towards the goal of the children returning home. Alicia and Caleb are both advocates for children and work in the school system, Alicia as a school counselor and Caleb as a speech pathologist. They work closely with the school and ensure the children are receiving what they need to be successful in their education. Caleb and Alicia include the children in all family events and ensure they participate in as many activities as the children choose. TFI is very grateful to have resource parents such as Caleb and Alicia. Thank you, Caleb and Alicia, for all you do for Oklahoma's foster children.
---
Texas Care Provider of the Month
Mr. and Mrs. Hartless have been fostering with TFI since January 2020. They have spent many days and nights helping their foster children overcome their fears and encourages them to continue learning daily. The Hartless family enjoys supporting their foster children while they participate in extracurricular activities such as football and gymnastics. They have spent countless hours learning what each of their children love to do! They also enjoy teaching their children how to excel in what they are participating in. Mr. and Mrs. Hartless open their loving arms to their children daily, and we appreciate all that they have done, and will do for their children in care.
---
Training Corner
Helping Children Sleep
When children do not get enough sleep, they have trouble controlling their moods and behavior. Sometimes children who do not get enough sleep can show symptoms that look like ADHD. Some signs that your child is not getting enough sleep include, crankiness, irritability, and being emotional.
Read the article below, fill out the quiz and send to your worker for credit. 
---
Recruitment Spotlight
As we continue to look at the importance of recruiting, we should be reminded of the populations that need homes most. Data shows that one of the most vulnerable populations needing homes are teenagers. Teenagers are hard to place for many reasons. While we understand there is some hesitation about taking in those nearing adulthood, there is still a need. These youth are looking for guidance and assistance with sorting through what their next phase of life will be like. Wondering how you can help? I'm glad you asked!  You can consider taking teen placements and or referring other you know to TFI. It takes a village and we all know one-person can't do it alone. We want the best for all children and teenagers fall into that category. Consider taking a teen, they could use a willing life coach! For more information please contact a member of our recruitment team at recruitment@tfifamily.org. We'd love to hear from you! Happy recruiting!
-Recruitment Team
---
Fund Development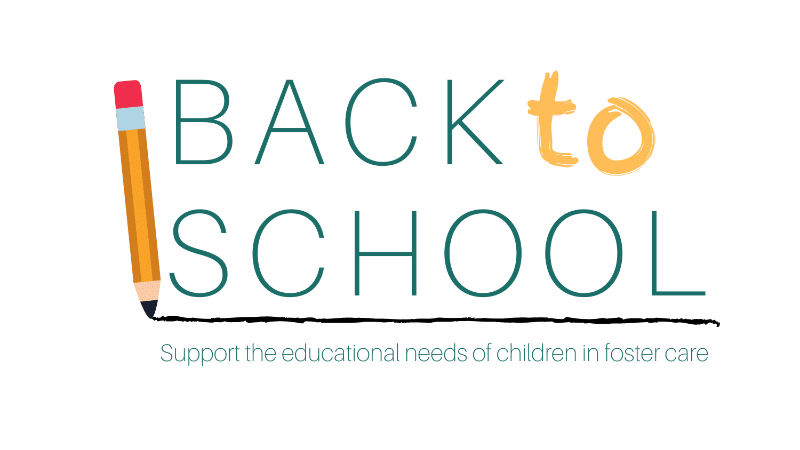 Hello and happy September!
The school year is in full force all over the TFI footprint and we hope that you are settling in well. There's a variety of ways the kids associated with TFI are back in school – in-person, online, and a mix of the two – but something we wanted to report back on was how generous many of you have decided to be.
We decided to do a back-to-school campaign to raise funds for kiddos to help cover the cost of school supplies for kids in care. We received hundreds of dollars of donations! We're so grateful for those of you who chose to give back and can't thank you enough. If you would still like to give, our website is still open at the link below and we would be more than happy to get supplies into the hands of foster kids that need them. https://oklahoma.tfifamily.org/back-to-school-fundraising-campaign/
Another brief update – our "Cowboys Who Care Ranch Rodeo" in Oklahoma has been postponed! We were scheduled for a Halloween benefit rodeo in Oklahoma but have decided to move it to next summer. We'll keep you in the loop as details come out. If there's any way you would like to help (volunteering, sponsor connections, community contacts in northeastern Oklahoma), don't be shy!
Don't hesitate to reach out to me if you have any contacts, questions, or fun stories of generosity at 918.728.3378 or at smandeville@tfifamily.org. Thanks for all you do!

What? Buy a Golf Ball for a chance to win 12 great prizes—Travel Package, Cruise, $500 VISA gift card and more! All funds raised will help us buy Christmas gifts for children in foster care this winter.
When? 8:00 a.m. Monday, Sept. 28, 2020
Where? FACEBOOK LIVE STREAM from our South Lakes Golf Course, Jenks, OK.  NEED NOT BE PRESENT TO WIN.
Prizes:
1st: Dream vacation—getaway & choose where you want to go (includes $750 AirBnb gift card, $250 VISA gift card and two TFI neck pillows)
2nd: 5 Day / 4 Night Ocean Adventure Cruise for 2
3rd: $500 Visa gift card
4th & 5th: Spa Package (includes a $200 gift card to Massage Envy)
6th: $100 Visa Gift Card
7/8th: $50 Visa Gift Card
9-12th: $25 Visa Gift Card
Participants must have donations turned in by Noon CST – Friday, Sept. 25 for valid entry.
HELP PROVIDE CHRISTMAS FOR FOSTER KIDS!
We need your help to provide Christmas gifts for the thousands of foster kids we serve throughout Kansas, Oklahoma, Nebraska and Texas.
Buy a Golf Ball, and you'll be entered into a chance to win one of several great prizes and the proceeds benefit foster kids this Christmas! These kids are away from their friends and family during Christmas…help us bring them Christmas cheer this holiday season!
If you have questions, please contact Sheila at skearney@tfifamily.org.
---
Happy Anniversary
Thank you for opening your hearts and homes to children in need.
15 Years
Jason & Crystal Owen
11 Years
Karen Rogers
Kelly Meyer
Donna Daniels
5 Years
Alan & Amber Betchan
Yvonne Dixon
Mitchell & Chelsi Myer
1 Year
Travis & Lindy Katzer
Melissa Hurt
---
Every time you make a purchase on Amazon, TFI Family Services can earn money and participating does NOT increase the price you pay for your purchases. Visit smile.amazon.com or click the picture above and select TFI Family Services to support youth in foster care.   Every time you make a purchase at Dillons, TFI Family Services can earn money. Please visit dillons.com/communityrewards or click the picture above and select TFI Family Services as your nonprofit to support youth in foster care.