Summer Time Safety
Summer has arrived and it's time to enjoy the lazy days, picnics, swimming, biking, visits to the park, and more. Here are a few simple reminders can make your summer a safe one.
Safety in the Sun
Kids and adults are at greater risk for sunburns during the summer months, and besides being painful, sunburns can lead to skin cancer down the road. According to the Centers for Disease Control and Prevention (CDC), the sun's ultraviolet (UV) rays can damage your skin in as little as 15 minutes. To reduce your risk of skin damage seek shade, use sunscreen, wear a hat that shades your face ears and back of the neck and or wear protective clothing when outdoors.
Safety in the Summer Heat
Heatstroke is the leading cause of passenger vehicle non-crash related fatalities for children 14 and younger. To help prevent tragic and unnecessary deaths due to heat stroke, Safe Kids Worldwide provides safety tips that will help keep the children in your care safe throughout these hot summer days.
A: Avoid heatstroke-related injury and death by never leaving your child alone in a car, not even for a minute. Always lock your doors and trunks – even in your driveway. And keep your keys and key fobs out of the reach of kids.
C: Create reminders. Place something you'll need at your next stop – like a briefcase or cell phone – next to the child safety seat. It may seem simple, but can be a helpful reminder on a chaotic day.
T: Take action. If you see a child alone in a car, take action. Call 911. Emergency personnel are trained to respond to these situations.
Safety in the Water
Swimming and playing in the water is probably the number recreational activity in the summer! However, according to the CDC drownings are the leading cause of injury death for young children ages 1 to 4, and three children die every day as a result of drowning. Following are helpful tips to prevent this from happening to children in your care.
Always supervise children when in or around water. A responsible adult should constantly watch young children.
Teach kids to swim. Formal swimming lessons can protect young children from drowning.
Learn cardiopulmonary resuscitation (CPR). Your CPR skills could save someone's life.
Swimming pool has a barrier on all sides or at least four sides that is at least four feet in height.
Stay Safe and Enjoy Your Summer!!!
Kansas News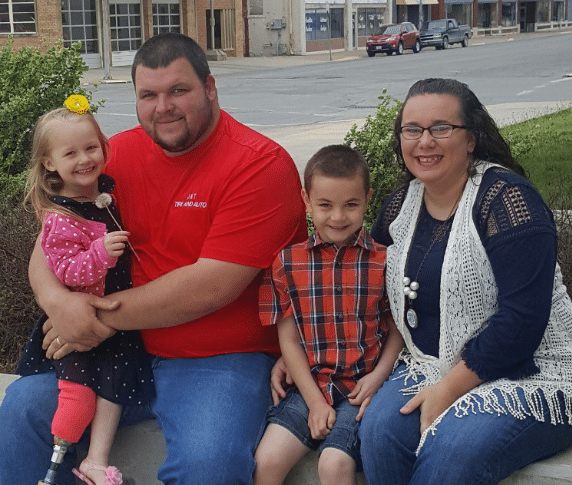 Kansas Care Providers of the Month
Jeremy and Tara Caulkins of Cherryvale, Kansas have been fostering for approximately five years and have adopted two children. Jeremy and Tara have fostered over 30 children ages 0-13. They provide excellent care to the children and sibling sets that come into their home. They are strong advocates for those children looking to return home to their birth families. Thank you Jeremy and Tara for everything you do!
Between Families Recruitment Moment
Children whose lives have already been disrupted deserve to be placed in stable foster families rather than group homes. Across the country, however, agencies struggle to recruit enough families to meet the need. Up to 60% of foster families leave the system within 12 months, and families' duration of service is often less than children's duration of stay in the foster care system. Recruiting new families can take many times the resources it takes to retain existing families, adding strain to an already resource-starved system.
Let's all get together across the four states that TFI serves and make a pact. We can help make the change happen ? How ? Recruit just ONE family in the month of July. Let's all get together and recruit one, just ONE home each. Talk to your friends, family and church members. Let's do this…………..not only will you have that warm fuzzy feeling of finding a child a place to stay, you'll receive a $500 referral incentive for doing so.
Ready ? GO !!!!


Oklahoma News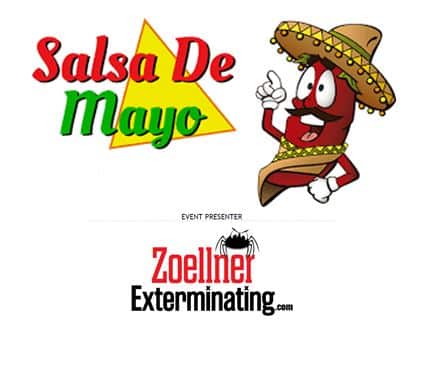 Thank you to all who attended our annual Salsa De Mayo fundraiser in Tulsa on May 13th! We love seeing the community come support TFI and enjoy great food and entertainment!
Thank you to the following restaurants and businesses for participating:
Print People, USA
Totally Awesome 80's 100.9
Talk 1170 Radio
Damsel in Defense
Hard Knocks
JoAnne Kimbrough Photography
KXOJ 94.1
Spherexx.com
Calaveras Mexican Grill
Chili's
Chimis
El Chico Cafe
El Guapo
Freebirds
Los Cabos
Los Mariachis Mexican Restaurant
Monterey's Little Mexico
Senor Salsa
Speedy's
Taco Cue
Ted's Cafe Escondido
Tres Amigos
For Your Information..
Crisis in After Hour Placements:
We have a crisis in After Hour Placements. Several times a week, children are in need of placement after business hours, and we can't get ahold of foster parents to take placement.
These calls could be in the evenings, and even in the middle of night.
We need homes who are willing to take calls and placements in the evenings or night, even just for a temporary placement.
Are you willing for us to contact you after hours? What about after 10 PM?
What is the best way for us to contact you about a possible placement? Who should we call, on what number? Would email or texting work better?
* Please let your Foster Care Worker know the best way to contact you after hours.
Homes with 0-2 preference, no siblings:
There is a huge need for children older than 2, and for siblings. We would like you to consider the following:

There are very few children with no siblings under age 2 that need placements. Most of those babies go to relatives.
When they are available, they often have high medical needs. You need to be open to this, or you will be open a long time with no placements.
Often, these babies will come into care in the evenings in the middle of the night. You need to be willing to answer the phone when we call in the middle of the night.
If you would be willing to take a sibling set, you will be more likely to get at least one child in the 0-2 age range.
Would you consider opening your home up to older children, even 5 and younger?
Training and Reassessments:
Annual reassessments are to be completed 30 days prior to the annual renewal date. The annual renewal date is on the anniversary of your first certification date.

We cannot be late. This is a licensing issue for TFI, and we must have the reassessments done timely
You must have 12 hours of training every calendar year except for your first calendar year of approval.
If you were approved in the year of 2016, you must have 12 hours in 2017. If you are approved in 2017, you must have 12 hours in 2018.
If you miss any hours in one year, you must make it up in the next year, and still have 12 additional hours. For example: in 2016 you completed 10 hours (2 hours short), in 2017 you must have 14 hours. This is a one-time correction. It can't go from year to year to year. It puts your home and our agency out of compliance with the state licensing regulations.
You can get training in the following ways:
Support meetings
Annual retreat (5 hrs)
Between Families Newsletter ( ½ hr or 1 hr each month depending on the article)– make sure your email does not put our emails in the spam folder.
Online trainings
Book review (up to 1 hr depending on the book)
Additional trainings by TFI—make sure your email does not put our emails in the spam folder.
DHS trainings online through Learning Management System. http://bridgelms.oucpm.org/
TFI can also assign you to trainings through our MyLearningPoint.
Oklahoma Care Providers of the Month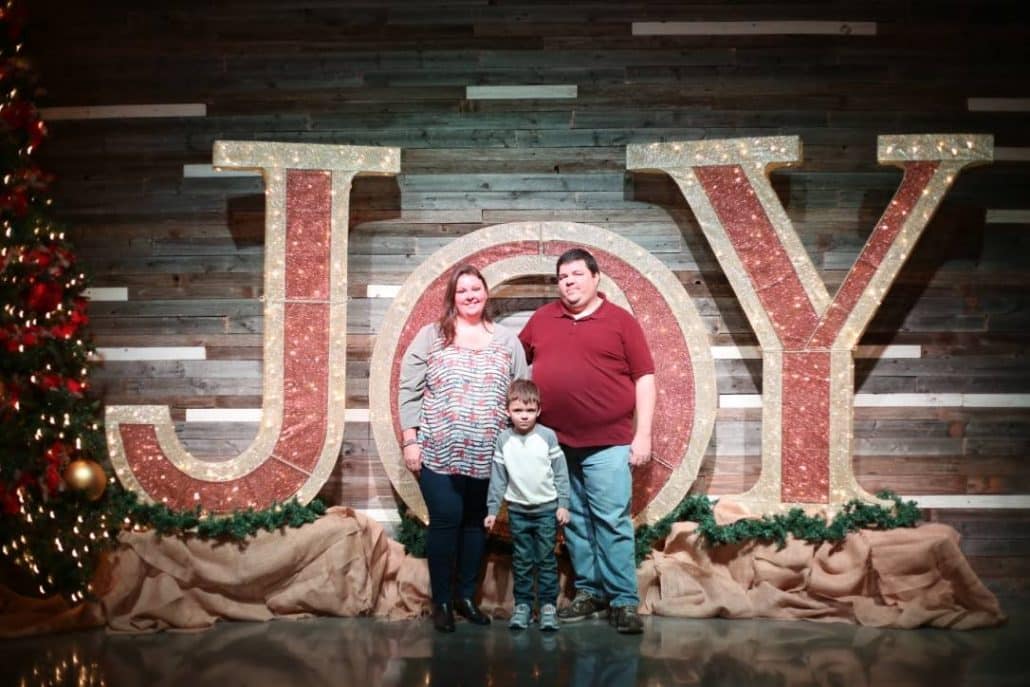 Eric and Melanie Ferguson have gone above and beyond bridging between the foster child and the bio parents. Melanie writes letters to the bio parents keeping the family updated on their child's progress. Melanie and Eric have extended visitations with the bio parents so they can see their daughter more than once a week. The Ferguson family allow the parents to call and text to check on their child. The Ferguson family have been a tremendous help to another foster family who has just started with TFI Family Connections. Melanie and Eric have been their biggest support system in making sure that they have resources and the extra help that they with the foster children. Both families are each other's alternate caregivers and have been working together as one. There is a phrase that "it takes a village to raise a child" and this family has been that village for the other family. We are truly thankful to have such a kind, generous, humble, and loving family as the Ferguson Family.
Nebraska News
The Kearney T.R.A.C., Teen Reach Adventure Camp serves foster care and at risk youth ages 12-15 from central Nebraska and beyond. Currently there are several open spots for boys camp June 23-25, and it would be terrific if each of these spots were filled as this is a great opportunity for our youth. Kearney's girls camp, June 16-18 is currently full; however sometimes there are last minute changes.
If you have any questions or to request a camper application, please contact your TFI worker who will get you the necessary contact information.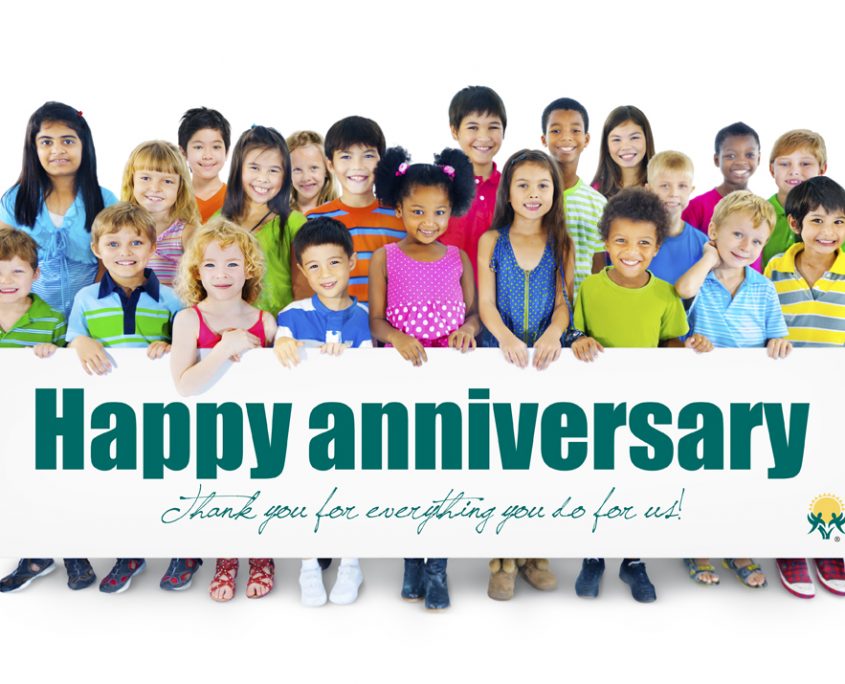 20 Years
Jeffery and Ranonda Thompson
5 Years
Marcella Harlan
1 Year
Trisha Sholar
Bill and Brandy Baker
Jacob and Suzanne Hughes
Dalton and Sarah Walker
Marcus Roberts and Jenny Acuff-Roberts
Amanda Roberson
Lee Dixon and Rachel Cunning
Michael and Angela Knight
Christopher and Carlinecia Montgomery
Darrell and Karen Shadden
Jason and Chandra Woodward
Sara Corwin
Andre and Bridget Favors
Jerry and Angela "Angel" Mitchell
Felicia Deatherage
Jessica and Shelly Stroer
Janie Hoff
Katelyn Henley
Jared and Jody Dumcum
Nancy Mattix
Tiffany Perry
Jeffrey and Amy Mitchell
Francis and Robin Motley
Alissa Massey
Jason and Lindsay Ross
Chad and Sabrina Metcalfe

Grants
TFI has the following grant funding available to assist foster children and foster families. Please speak with your foster care worker for more information:
Pritchett Trust: Funds available to foster children placed in Crawford County, KS for the purchase of musical instruments and music lessons.
Funds for clothing for Oklahoma foster youth placed in Comanche, Cotton, Jackson, Jefferson, Stephens and Tillman County.

June Training
Children enter foster care for a variety of reasons. These reasons range from neglect, domestic violence, drug or alcohol exposure, and physical or sexual abuse. From the beginning there are challenges that foster parents face. The trauma from the events leading up to their removal from the home as well as the actual removal from the home can have lasting effects. So how does a foster parent prepare for the placement of children in their home?
The goal is to create a safe, stable, and loving home for the children who come into foster care. Safety is something that most of the children in foster care have never felt. This will be different from them; however, it will also be comforting. Being dependable is one way that families can make a child feel safe. In many cases the children in your care may have been let down by their biological parents or others. Honesty is another way to promote safety in the home. Set realistic expectations for yourself and the children in your care.
Stability is another key part of what the children in foster care need. Consistency, structure, and routine are all a part of providing stability in the home for the children in your care. Lastly, a loving home. Sometimes, children are neglected by their parents or other family members. This type of rejection can affect a child very deeply. Show the child that they are loved and cared for. Be firm, but fair and consistent. Be gentle when necessary. Remember that when behaviors occur, it could be the result of a trigger, reminding them of a painful time. Talk to the children in your care. With the ones who are verbal, be intentional about talking through things. Give the older children a place where they can go to in order to process events in their lives.
All children need safety, stability, and love from the people around them. When that is taken from them by their family of origin, it can be devastating. Foster families play a key role in the successes of these children going forward. Educate yourselves on the various causes of removal of children from the home. Make the home a place with things that are positive reminders for the children in your home. Actively listen, genuinely care, and consistently are tools foster families can use to help provide for and support the children in their homes.
Questions
What are some of the reasons why children enter foster care?
What is the goal in providing a home for children in foster care?
Name 3 ways in which families can make children feel stable in the home.
Children create all the situations in which foster care becomes a necessity.

True
False

Children in foster care need consistency, structure, and routine.

True
False

Foster parents do not have to be dependable.

True
False

In what way can parents prepare for the various backgrounds that children bring with them to foster care?
Foster parents should not talk with the children in their home.

True
False

Older children do not need the help of foster parents.

True
False

What are three tools foster families can use to support and provide for the children in their homes?