The sun is shining, school is out, and it's time to have some summer fun. Get the whole family involved and make plans to spend some quality time together.
This time off from school is a great opportunity for you to connect with your foster child. These summer months are also critical for foster children, many of whom have moved around a lot during the school year. If they have fallen behind in their schoolwork, now is the perfect time to help them catch up.
Consider some fun activities that come with a side of education and learning. Many local museums and art galleries have special summer pricing for kids and families (and some even host free entry days!). Try out a history museum, and then follow it up with an outdoor trip to the park. Active learning!
If your budget allows, you can also consider summer camps for your foster child. These camps are a great way for foster children to socialize, make new friends, and learn new skills. They often come with fun outdoor activities, too, like swimming and hiking.
The warm summer months are a great chance to help your foster child experience brand new things. Take a trip to the beach, check out a baseball game, or go for a fun bike ride. These new experiences will turn into special memories for your foster child, and will help your relationship grow.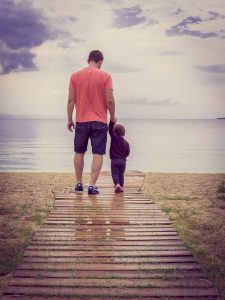 Remember that summer adventures don't always have to be grand. Head to the library to pick out a few books on a rainy day. Hold a weekly movie night and eat some popcorn while watching your favorites. Work together to plant some new flowers in the backyard.
Need even more ideas?
Volunteer! Show your foster child the importance of giving back and connecting with their community.
Head to a local farm to pick fresh fruit. Bonus points if you cook something with them. Mmm raspberry cobbler!
Go for a campout. You can find a local campground, or set up a tent in your backyard. Roast smores, and take time to relax and look-up at the stars.
Play miniature golf.
Go to a drive-in movie (yes, they still exist!).
Go to the pool and lay out in the sun.
Go horseback riding.
Feeling adventurous? Go zip-lining!
Have a picnic. Make the meal together and then head to a fun place to eat it!
Learn something new together: try out music lessons (and start your own family band!) or take a cooking class.
Join a summer reading club. This is a great way to keep your foster child reading and learning throughout the summer, and usually comes with a little prize when they reach their reading goals.
Remember that whatever you do, you are spending quality time with your foster child, and letting them know they deserve your attention. Have fun!