Showing Birth Parents Love on Valentine's Day
Valentine's Day is here, and love is in the air. This is the day to tell everyone how much they mean to you! Now, admittedly, you should tell everyone how much they mean to you every day. But, Valentine's Day helps us remember to take some time out of our busy lives and schedules to share our love with others.
Love can be shown many ways. If you are part of a foster and/or adoptive family, be sure to include birth families this Valentine season. Here are some ways to show them how much they are loved:
Handprint Crafts – Make this a tradition, because everyone will love seeing their child's handprints grow and change from year to year. This can be as simple as white paint on a red construction paper heart, or a clay handprint made at a local pottery store.
Framed Photo – If you have a photo of your child and their birth family, find a special frame for it. Better yet, buy a second frame for your child to keep in their room, with the same photo. This will help your child appreciate the bond you share with their birth parents. You could also send a framed school photo to the birth parents.
Handmade Frame – Can't find a frame you like? Buy a plain frame and have your child decorate it. Include a photo, and again, make a point of updating it every year.
Flowers in a Decorated Vase – Flowers are a go-to gift on Valentine's Day. Make it personal by delivering them in a vase decorated by you and your child. One more idea — have your child decorate a white ceramic vase with Sharpie markers. Put the vase in a cold oven, heat it to 350 degrees and cook for 30 minutes. This will keep the permanent markers, well, permanent.
Take the Kids Shopping – It is absolutely precious to hear kids' reasons for purchasing what they do for you. Ask them what they would like to buy for their birth parents. This doesn't have to be extravagant. Give them a few dollars and see what they decide. Odds are, they will have heartfelt reasons for choosing what they do.
Storybook – Ask your child to pick their favorite story, and buy a copy for their birth parents. Have your child draw a picture or write a note to them inside the cover.
Next time you talk to their birth parents on the phone, maybe they can read it to your child.
No matter what you do, take the time to acknowledge the birth parents' ultimate gift of love for you — the child.
---
Kansas News
Dear Care Providers,
TFI holds child safety as one of our core-agency values. As a result, TFI is requiring all foster families to become CPR certified by July 1, 2020 and to maintain CPR certification every two years moving forward. This is an agency requirement in anticipation of DCF's Child Placing Agency regulations that are currently under revision. To accomplish this, we will be offering training options in various areas over the next several months. In addition, we will be offering this as one of our training options at our annual Foster Family Retreat on a date TBD in Wichita during April 2020. Please be on the lookout for opportunities in your local community to obtain this training whether through TFI or other organizations such as the Children's Alliance website at www.childally.org. Once you have completed the training please send a copy of your training certificate or training certification cards to your assigned Foster Care Worker for inclusion in your licensing file.
Thank you for your continued efforts to ensure safety for children in your foster home.
Sincerely,
Anne Reicheneker, LMSW
Foster Care Director, KS and NE
Kansas Care Providerof the Month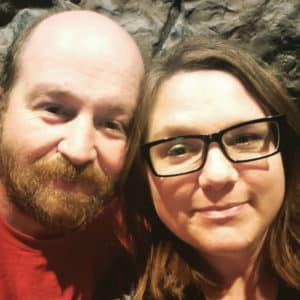 Kimberly "Kim" and Dustin Major have been a TFI licensed foster home since mid 2019. Kim and Dustin are two of a kind individuals who are truly devoted to the children in their home. They have an impressive ability to care for the children in their care during critical and unexpected situations. Kim and Dustin have gone above and beyond to ensure the children's needs are met, and their futures are considered. In a short period of time, this family has shown their love and passion for helping children in their care from making sure they follow case plans, make it to visits, spend many endless nights in hospitals, all while partnering with biological parents and workers to meet the needs of the children in their care, as well as their own children. This family is truly an extraordinary example of what foster care is all about. Congrats, Kim and Dustin!
---
Oklahoma News
Changes to requirements for foster parents, effective January 2020: All foster parents will be required to have CPR and First Aid training. If you have obtained CPR/First Aid, please provide a copy of your cards to your foster care worker for your file. The deadline to have all foster parents trained in CPR/First Aid is July, 2020. We are in the process of locating trainers that will be able to provide the training for foster parents. If you have any questions, please contact your foster care worker or supervisor.
SAVE THE DATE: FOSTER PARENT RETREAT IS SCHEDULED FOR APRIL 4, 2020.
Oklahoma Care Provider of the Month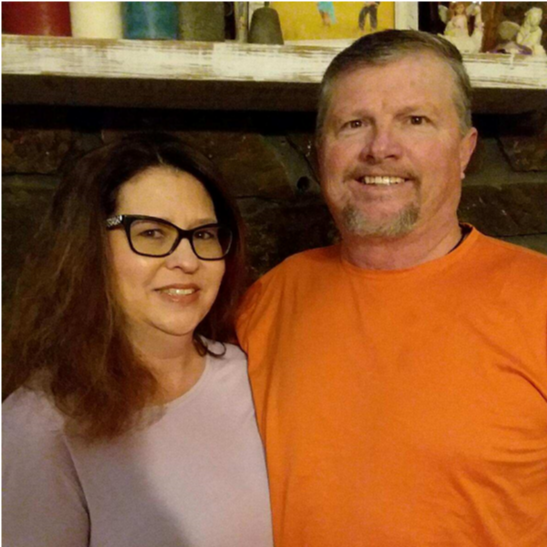 Francis "Dean" and Robin Motley have been foster parents since 2016. They continue to have placement of five children, with four of the children being three and under and two being a set of twins. Dean and Robin understand the importance of sibling connection and are willing to take placement of large sibling groups in an effort to keep siblings placed together. They go out of their way to make children placed in their home feel welcomed and part of their family. Dean and Robin have persevered through child injuries and illnesses, all while ensuring the children feel loved and receive the services needed. They are always quick to advocate for the best interest of the foster children in their home. Dean and Robin work to bridge the gap with biological parents by supervising additional visits between the parents and children as well as mentoring the biological parenting to help them with parenting skills. The Motley family is an inspiration to other foster parents in the aspect of Bridging with the biological family and ensuring siblings are not separated. Thank you, Dean and Robin, for all you do for Oklahoma's foster children.
---
Texas Care Provider of the Month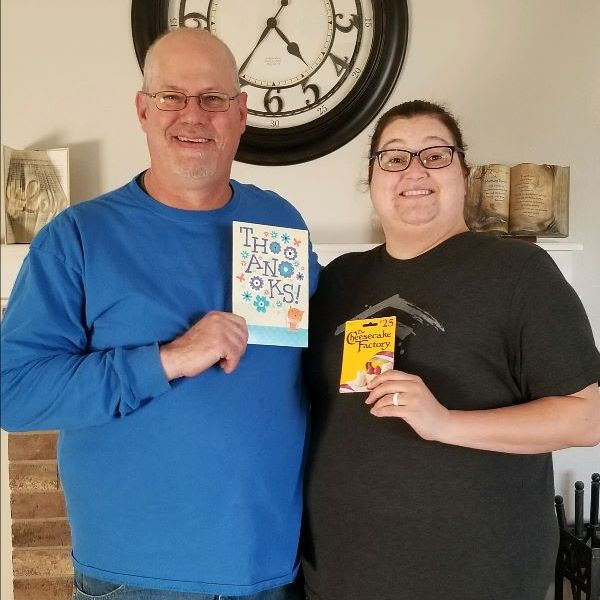 Thomas and Olivia McClean have been with TFI since 2017. They have fostered over a dozen children and will be adopting a child in the next few weeks. They have offered support to other foster parents on a regular basis and are always willing to listen or lend a hand. The McCleans' have stated they feel caring for children, when they need love the most, is exactly what God has called them to do. They may struggle at times to understand why things happen the way they do, but they know they are doing all they can to give our children a loving home.
---
Training Corner
Independent Living Skills Needed by Teenagers
In order to prepare for Independent living and moving out on their own, youth need to be able to manage day-to-day tasks on their own. Some independent living skills are difficult for people with severe learning and thinking differences. If your foster youth has severe learning and thinking differences, you may wonder if they'll be able to live independently. With the right preparation, youth with more severe learning disabilities or ADHD can succeed at living independently.
Continue reading this article and take the quiz for credit by clicking the link below.
Click here to read article & take quiz
---
Recruiting Moment
The TFI Recruitment Department is off to a busy start in 2020! First, I'd like to take a few moments to introduce myself. I earned my bachelor's degree in social work from Wichita State University in 2001. I also hold a master's in human resource management, and I have a lot of experience working with those in foster care (my mother was a foster parent for 10 plus years). I have worked in the social service field for what seems like all my life. I began my career with Sedgwick County working with SED children in the USD 259 school district and went on to work for the Kansas Department for Children and Families for 12 years in different capacities. I've spent the last three years working in the human resources field. Coming back to serve in foster care has been exciting.
It is my pleasure to announce that recruitment staff are more excited than ever about some of the upcoming events and opportunities we have planned. As a new recruitment supervisor, it has been a joy to work with such committed people. I'd like to encourage you all to keep in mind our referral bonus program. Recruiting and retaining foster care families is of great importance and we can't do it alone. We NEED your help. Help us get the word out and let's work together to increase the number of homes we have in all our areas. I truly believe we can do it! For more information on the referral program for staff and current foster families, please reach out to me or a member of the recruitment team.
Please be on the lookout for our upcoming Foster Care Retreat fliers. Our Oklahoma retreat has been scheduled for April 3 and 4, with Kansas taking place April 17 and 18. We are really wanting families to come out and enjoy this opportunity for training and fellowship.
If you have suggestions or would like to reach to me please feel free, lmcdaniel@tfifamily.org.
Happy Recruiting,
Lisa McDaniel
Recruitment Supervisor
---
Save the Date!
We finalized a couple of fund development events over the last month that we're excited to share with you.
Thursday, May 14 – Tee Off Fore Children Golf Tournament
Firekeeper Golf Course in Mayetta, Kansas
Saturday, June 13 to Sunday, June 14 – Cowboys Who Care Ranch Rodeo
Heart of Oklahoma Expo Center in Shawnee, Oklahoma
If you know of any individuals or companies who might be interested in partnering with TFI for either event with volunteers or as sponsors, don't hesitate to reach out to our team, Tina Holt (tholt@tfifamily.org), Steven Mandeville (smandeville@tfifamily.org), or Sheila Kearney (skearney@tfifamily.org).
---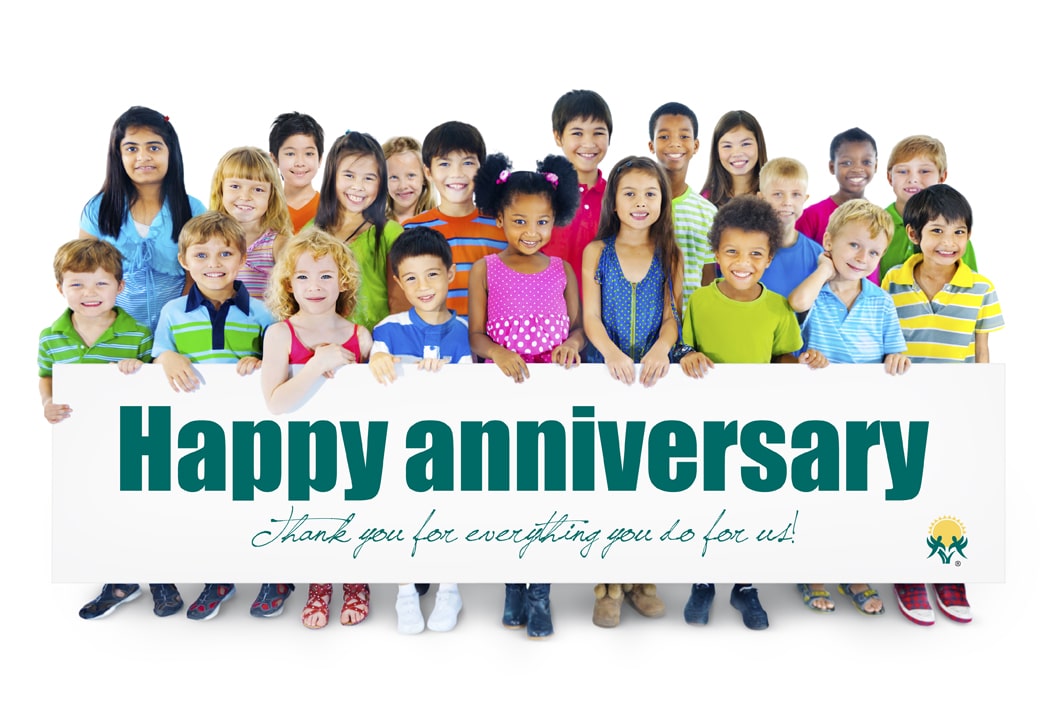 Thank you for opening your hearts and homes to children in need.
8 Years
Lashawn Stevenson
6 Years
Marlan & Dawana Bates
James & Jackie Winder
Matthew & Shilo Morton
5 Years
Darin & Cherie "Jane" Dingus
Tasha Blue
1 Year
Matt & Teresa Newton
Joshua Murphy & Corey Sandy
Alex & Skyler Lightner
Bert & Jeannie White
Korby Lathrop
Andrew & Bailey Dickerson
Williams & Sherry Caldwell
Adam & Marie "Maggie" Hernandez
---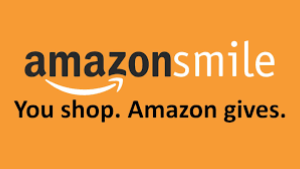 Every time you make a purchase on Amazon, TFI can earn money and participating does NOT increase the price you pay for your purchases. Visit smile.amazon.com or click the picture above and select TFI to support youth in foster care.
---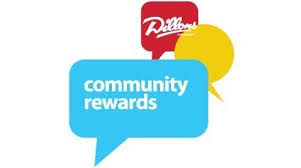 Every time you make a purchase at Dillons, TFI can earn money. Please visit
dillons.com/communityrewards or click the picture above and select TFI as your nonprofit to support youth in foster care.