Making children in foster care feel part of your family activities like vacations and outings is an important part of bonding together. In many cases, your foster children will be able travel with you. Here are a few things to keep in mind when traveling with children in foster care.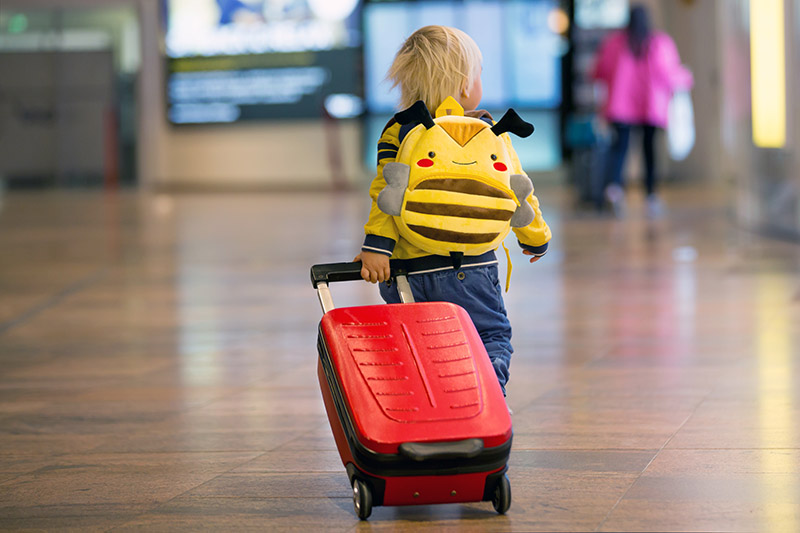 Contact your caseworker:
Your first step is to notify your caseworker about your travel plans. Depending on the nature of your trip and your particular circumstances, you may also need to get consent. While there may sometimes be restrictions on the ability of children in foster care to travel, it's often possible and beneficial to include them.
Consider the scheduling:
Like any family, you'll have to check your child's school calendar and your own work schedule. In addition, foster parents need to be aware of other factors including any court ordered visitation or other case activity, as well as medical appointments that might be impossible or difficult to reschedule. If you're flexible, maybe you can find a date that works for all. If your foster child must stay behind, maybe you can arrange a special treat such as a favorite meal or popular movie.
Stay safe and happy:
Discussing the trip with your foster child will help prevent them from becoming overwhelmed. Bring along toys and games to fight boredom in the air or on the road. Remember that free activities may be better than expensive devices. Use this as an opportunity to have in-depth conversations or play educational games like counting stop signs or spotting items that start with a certain letter. Enjoy healthy snacks and water, and pack light to make the trip easier. Most importantly, keep a close eye on your foster child at all times to keep them safe in unfamiliar surroundings.
If you're interested in foster care in Oklahoma, contact us at TFI Family Connections. We are a licensed Child Placing Agency by the State of Oklahoma Department of Human Services.