Thousands of children are bouncing around the American foster care system today, waiting to be adopted into a family they can call their own. With figures reporting that more than 428,000 children are available for adoption at any given time the United States, the number appears to be increasing since the turn of the century.
For many, the thought of becoming a foster parent has been there for years; however, the magnitude of the decision can deter applying to actually become a foster parent. Deciding to open your home up to a child in need is a life-changing decision, but we're going to look at why right now is the time for you to seriously consider the new title of foster parent:
You Care: If you've reached a point in your life where you want to help children, truly providing them with safety away from the abuse and neglect they have suffered, it's time to consider the foster title. Foster parenting is a powerful way to lift up the heads of young children and youth, showing them that there is a new future on their horizon.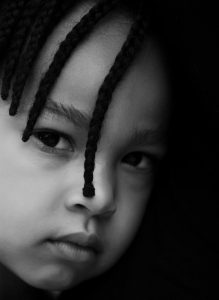 You're Mature: We all want to be kind and loving to kids, but what about making the tough calls to be firm when it's required? If you've reached a point in your life when you're able to distinguish between the appropriate times to be affectionate, and the appropriate times to discipline, you're ready to be a foster parent.
Experience: Although it's not a requirement for foster parents to be biological parents to other children, if you fall into that category, then you already have the experience required to welcome another child into your home.
Meaning: For those who haven't raised their own children or were unable to for whatever reason, becoming a foster parent will provide your life with a depth and meaning it has been missing. Our services here support you and ensure you are covered with all information and resources required to be a stellar foster parent. Everyone has to start somewhere.
Legacy: If you feel the desire to have a positive impact on somebody, changing the community and the world for the better, there's no easier way to do it than by opening your home up to a child in need. Despite the challenges you've already faced in your own life, you can make a child's life that much better by hugging them in your arms every single night.
Challenge: For some of us, we respond well to challenges. If you want to challenge your preconceived notion of what you thought your life would be, fostering a child in need is a great way to do it.
Foster Care with TFI
Here at TFI, we understand the emotional, physical, and mental demands that come with being a foster parent, which is why we work to support you throughout the entire process. If you're afraid of saying yes to your inner calling of being a foster parent, give us a call to learn more about what we can do for you today.