You've made the decision to become a foster parent, and that is absolutely fantastic. Thousands of children in Kansas right now are in need of a foster home, and with only 2,000 being licensed and available at this time, there isn't enough space for these deserving and beautiful kids.
If you've made the choice to be one of those foster parents, you probably have a lot of questions, concerns, and fears going into the process. You're opening your home to children that are not biologically yours, and that can be an unknown feeling for you. However, we're here to help prepare you and support you during every step of fostering and/or adoption.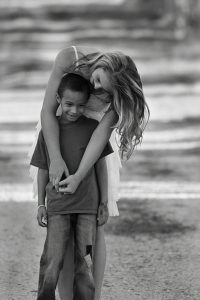 Here are 5 tips for being a stellar foster parent:
Set Up a Support Team: No, you can't do this all by yourself. You want a support team that is there to help you when you feel exhausted or discouraged. Make sure you have at least 2-people who will answer the texts and calls when you are in need of support. It will help assuage your fears.
Communication Skills: As a foster parent, you might have to communicate with the birth family, teachers, therapists, judges, other foster parents, and of course the child. Communication skills are everything. It's worth researching how to better development your communication skills before becoming a foster parent.
Understand the Challenges: This is not going to be easy. The sooner you accept that, the sooner you'll be prepared for the full challenge that is foster parenting. These kids have been abused and neglected. Children will communicate to you through behaviors, which can be difficult and dangerous from time to time. Try and learn as much as you can about your children, as well as their preferred form of communication.
Grief Management: It's worth brushing up on grief management and bereavement counseling techniques before you work with a child that is no doubt grieving on a level you can't even understand. Be kind and supportive of them, working hard to let them know their grief is accepted and totally understandable – for as long as they need to grieve.
Collaborative Skills: This is not a one-man-show. You have to learn how to collaborative with a lot of people while fostering a child. As a foster parent, you might be asked to attend meetings with a group of people. You want to participate and get all information you can to stay on top of your game. If there's other family in the child's life that wants to still be part of it, learn how to collaborate with them in a way that is safe and loving for the child.
Being the Perfect Foster Parent
No one has perfected the art of foster parent today. However, here at TFI, we provide you with the resources, education, and support you need to be as near close to perfect as possible. Don't try and do this all by yourself; allow us and your support team to ensure the perfect parenting environment is established for these children.