Spring Break is quickly approaching; with that comes the stress of keeping many children occupied and happy! Most of us are operating on a budget which requires a Spring Break "Staycation". Here is a list of ideas that could help generate ideas for your family to have a successful Spring Break this year!
Library – Browse for books to read during the week. Often libraries will offer free classes for kids during the school break or free movie days.
Read – Make this everyday activity more special by having a family book club. Set aside time for the family to read. Then meet together to discuss the books you are reading.
Game Day/Night – Pull out the game boards and have an all-day competition. If you don't have a whole day, have a family game night.
Visit the Park – Head to a local park. Hike, spend time at the playground, explore or have a picnic. Make time to see things that you haven't had time to do before.
Play Outdoor Games – With the weather getting nicer, your kids will appreciate time outside. Set up some outdoor games such as badminton, corn hole or volleyball. Kids could also blow bubbles or do sidewalk chalk.
Have a Movie Night – Pick a movie and come up with a themed dinner and activities to go along with it. You could also have a movie marathon on a rainy day.
Make Crafts – Finally, find time to put together all of those craft kits you have laying around the house. Take inventory of your craft supplies and challenge your kids to come up with their own craft. Since Earth Day is around the corner they could also make crafts using recycled materials.
Camp at Home – Set up an indoor campout complete with tent, sleeping bags and plenty of camping treats. Weather permitting, take your campout outside.
Be a Tourist in Your Own Town – Take a walk through your town. Window shop, grab a bite to eat and take in the sights. You'd be surprised what you can find when you take a closer look.
Cooking/Baking – Try out a new recipe. Challenge your kids to create their own recipe using only the ingredients at home. Give your kids a small budget and have them shop for and prepare their own meal.
Go on a Food Adventure – Take your kids on a culinary tour. Visit unique eateries such as gourmet doughnut shops, grilled cheese restaurants or fondue restaurants. If open, take your kids to the local farmers market. Have them try samples. It's a great opportunity for them to try new foods.
Visit Local Museums/Aquariums/Zoos – While your instinct may be to visit big name museums, aquariums and zoos, don't overlook your local ones. The smaller ones can offer a more personalized experience. They can also teach kids about the history of your area and the animals that live there.
Play Sports – Go bowling, play a round of mini golf or hit the local batting cages. Trampoline and bounce places will often have open play hours during school breaks. You could also go skating or bike riding.
Go to the Movies – Matinees or smaller movie theaters are your best bet for making taking your kids to the movies a budget friendly experience. Some theaters will even have movie times just for kids.
Take a Class – Taking a class based on their interest can be a fun and enriching experience for kids. Craft stores, such as Michaels, will offer art classes for kids. Many places also provide cooking classes or science classes. Libraries also have special kids classes. Lowes and Home Depot offer building classes for kids on the weekends.
Gardening – Spring is the perfect time to start a garden. Have your kids research and plan which plants they'd like to grow.
I hope these help your family have a successful Spring Break this year!
Pam Richardson, LMSW
Director, Kansas Foster Care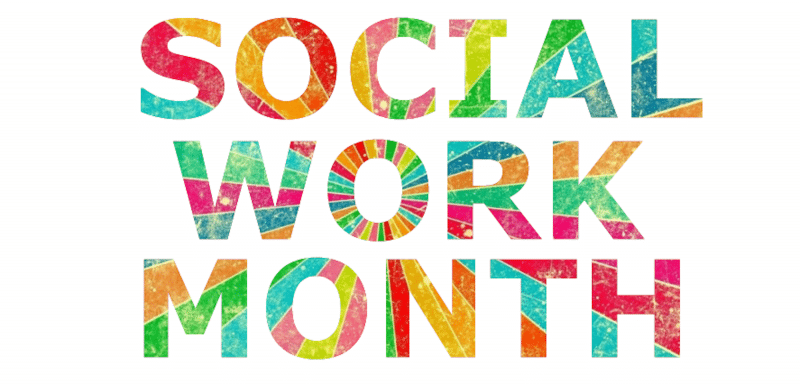 Thank you to all our wonderful social workers!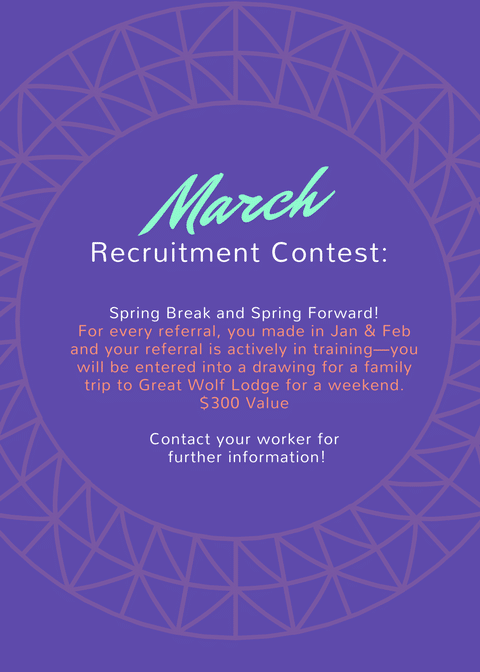 Kansas News
Dear Foster Parents,
In an effort of transparency, TFI has developed a guide for foster parents to help communicate the expectations for TFI Foster Care staff who visit your home to conduct home visits with you and the children and youth in your placement. The intent is for staff and families to be clear on what the expectations are for a home visit regardless of what area of the state you are in and which worker is assigned to your home. Workers will be sharing this guide with you during March home visits.
Many of the requirements listed in the guide are state requirements. Some are also to gather necessary information for reporting to the contracting agency. All are intended to ensure safety and well-being of the children and youth placed with you and protection for your license. If you should have any questions or concerns about this process that your worker can't answer you should contact your worker's supervisor for assistance.
Thank you for your continued service to Kansas children!
Sincerely,
Anne Reicheneker, LMSW – Foster Care Director – North Region
Pam Richardson, LMSW – Foster Care Director – South Region
Kansas Care Providers of the Month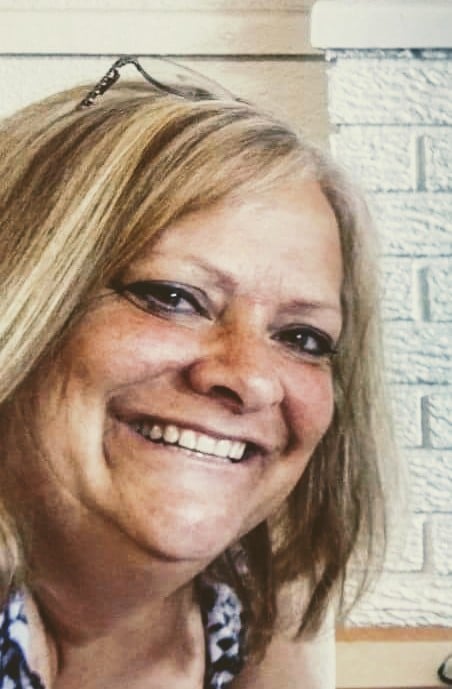 Deanna Burns has been licensed with TFI for 18 years! Deanna always has a smile on her face and has her worker laughing about something by the time their visits are over with. Deanna cares for children and manages behaviors that very few can handle. She stays in constant communication with the children's care team, her worker, and the therapists for the children to give updates on the children. Deanna always treats children in her home like they are her own. Deanna is helpful and inviting as a person, and a constant recruiter of foster parents for Kansas. Thank you for all you do for children and families, Deanna!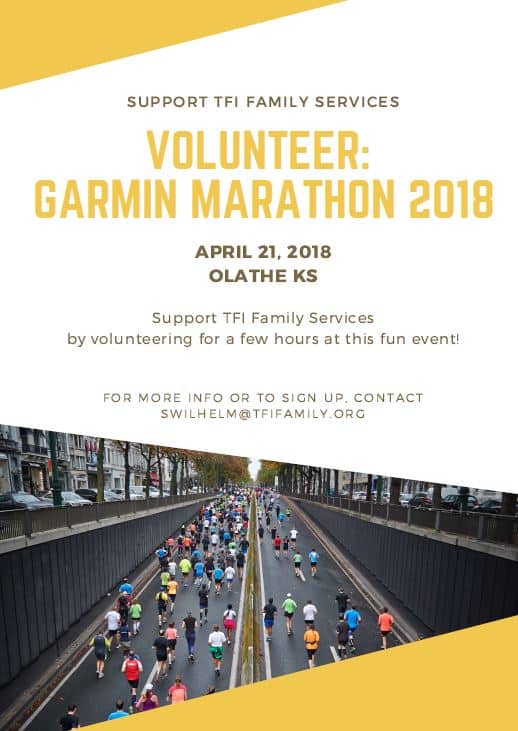 CLICK HERE TO SIGN UP AS A GARMIN RUN COURSE MONITOR
Nebraska News
BHCEN Launches New System of Care Webpage
The Behavioral Health Education Center of Nebraska (BHCEN) recently launched its new website highlighting the Nebraska System of Care (NeSOC). The System of Care is a new way of doing business with its philosophy and framework rooted in three core values: youth-driven, community-based, and culturally competent. NeSOC aims to support youth and children with or at risk for mental health or other challenges and their families by building meaningful partnerships and meeting individual needs. Additionally, NeSOC seeks to help state agencies and private providers develop partnerships, coordinate services, and meet the comprehensive needs of Nebraska's children and families.
Within BHCEN's newly launched website, providers, students, and families can find numerous webinars and trainings related to each of the four NeSOC principles: youth and family partnerships, integrated system of care, culturally appropriate services, and community based access. These free trainings cover a wide variety of topics from introductions to the System of Care model to specific treatment considerations within a System of Care.
To learn more about NeSOC, visit:
http://www.unmc.edu/bhecn/SOC
Between Families Recruitment Moment
Until recently, certain myths have interfered with recruitment efforts for homes for older youth, such as "people don't want to adopt teens," "teens don't want to be adopted," or "placements of teens are unsuccessful (Louisell, n.d.)." When agency staff are not convinced of the eventual adoptability of a child in their care, this skepticism translates into reduced recruitment efforts on behalf of the child (Avery, 2000).
Such beliefs are being overturned, however, by innovative child welfare practitioners. Now, the approach to finding homes for older youth is "unadoptable is unacceptable." It is also hoped that, as child welfare agencies build their capabilities to find permanent homes for younger children, the pool of older children needing homes will shrink.
Recruiting homes for teens requires a child-centered approach. Older youth often have much of the information necessary to find a placement, as well as an emerging sense of their own destiny and capabilities. This contributes to achieving a successful placement in a foster or adoptive home, legal guardianship, or with a relative.
Promising practices include:
Asking youth earlier and more often who matters most in their lives, before those connections dissolve
Using eco-maps and genograms to identify connections and ways to maintain sibling groups and find older youth placements
Engaging residential facilities to identify who is visiting the youth, who the youth is contacting, and who the youth is talking about (North Carolina Division of Social Services, 2009)
Recruiting any hard-to-find home involves persistence on the part of the child welfare agency. The need for homes for teens should be communicated throughout the recruitment and certification milestones, for example:
Including photos that depict older youth and text that spells out the need for foster homes for older youth in both general and targeted recruitment materials (posters, brochures, and websites)
Explaining the need to prospective families during their first inquiry
Highlighting the need for first mailings to prospective foster/ adoptive parents, and during information and orientation sessions
Continuing to explain the need for homes for older youth during pre-service training and home-study sessions, and once again during placement conversations
In essence, everyone across the agency should see recruitment as their business and should keep older youth in mind.
Source – Recruitforfostercare.org
Follow us on Instagram!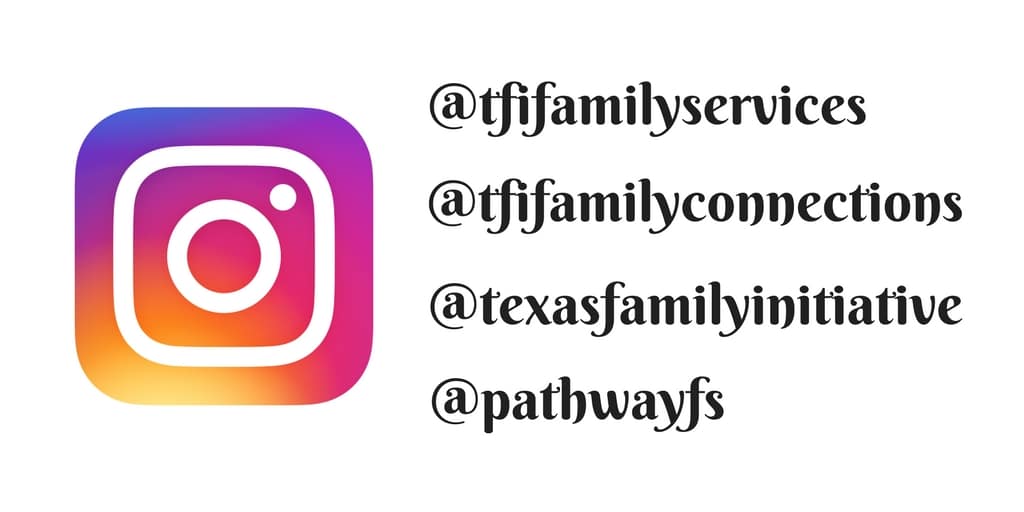 Oklahoma News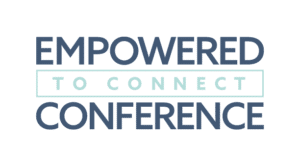 Empowered to Connect (ETC) Parent Training is an interactive learning experience designed specifically for adoptive and foster parents. The ETC Parent Training was developed by Michael & Amy Monroe and relies heavily on the Trust-Based Relational Intervention (TBRI) model developed by Dr. Karyn Purvis and her colleagues at the Karyn Purvis TCU Institute of Child Development.
ETC Parent Training equips parents with a holistic understanding of their child's needs and development while empowering them with the tools and strategies to effectively meet those needs, build trust, and help their child heal and grow. The training is taught from a Christian perspective and focuses on a wide range of topics and issues relevant to adoptive and foster parents, including helping parents understand the impact of their child's history, what they themselves bring to the parent-child relationship, the fundamentals of attachment, the impact of fear, and the importance of meeting their child's sensory processing, nutritional and other physiological needs.
Ultimately, ETC Parent Training integrates this holistic understanding with the insights and skills parents need to effectively and consistently employ a balanced parenting approach that allows them to provide the compassionate discipline that both connects and corrects.
ETC Parent Training was first taught in 2010 at Irving Bible Church. Since then, thousands of families have completed the training. ETC Parent Training is offered regularly by Tapestry (at Irving Bible Church) for families in the Dallas/Ft. Worth area. In addition, over 210 couples from around the United States and Canada are trained in the material and are equipped to lead ministries in their cities and towns where they lead ETC Parent Training in their own church. Click here to find a map with the contact details for the active ETC Parent Trainers!
For more information go to http://empoweredtoconnect.org/conference.
To sign up for our Enid, OK location, click here.
Connections Compliment
The Snyder Family have been foster parents for less than a year but took the placement of a child with high needs without hesitation. The child inadvertently placed in the hospital around the holidays and Ms. Snyder stayed with the child the entire time, missing Christmas with her family, which her family was in support of. Both DHS and TFI staff offered to sit with the child but she declined the offer and stayed with the child in the hospital for approximately 2 weeks. Ms. Snyder works closely with the bio-family and has become a support system to the child's parent. The Foster Care Worker for the home speaks very highly of this family.
Thank you, Snyder Family!
Texas News
The Texas office now has a second office located in Wichita Falls, TX. Foster parents, do you know anyone in that area interested in becoming a foster parent? If a family you refer becomes a licensed foster home you will receive a $500 bonus for that referral.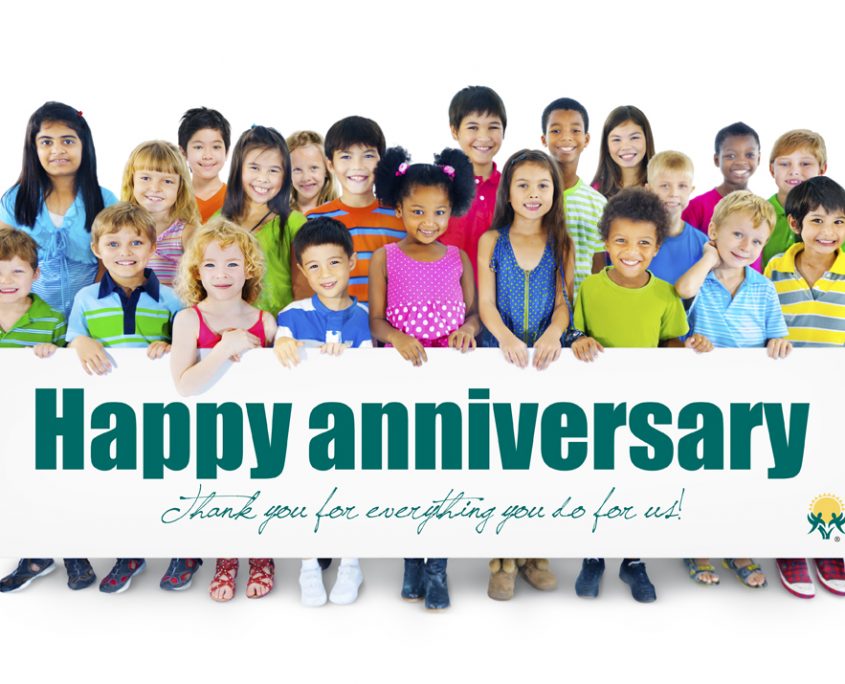 15 Year
James and Anne Jans
5 Year
Donald and Megan Housh
Terry and Sue Morrison
Michael and Marti Shields
Brian and Denise Rokey
Joel and Rachel Jantz
1 Year
Steven and Wendy Cross
Aaron and Erika Reid
Derrell and Jamie Moore
Craig and Kyla Slate
Jeffrey and Cleta "Michelle" Foster
Matthew and Brandy Kuhlman
Beatriz "Betty" Fernandez
Timothy and Virginia Price
Diana Grothe

Grants
TFI has the following grant funding available to assist foster children and foster families. Please speak with your foster care worker for more information:
Pritchett Trust: Funds available to foster children placed in Crawford County, KS for the purchase of musical instruments and music lessons.

Training
If you haven't noticed, gardens are popping up in some unconventional places – from prison yards to retirement and veteran homes to programs for troubled youth.
Most are handy sources of fresh and local food, but increasingly they're also an extension of therapy for people with mental health issues, such as post-traumatic stress disorder, or PTSD, depression, and anxiety.
It's called horticultural therapy. And some doctors, psychologists, and occupational therapists are now at work to test whether building, planting, and harvesting a garden can be a therapeutic process in its own right.
Horticulture therapy dates back to Socrates, but it didn't become a scientific pursuit until the 18thcentury. That's when Benjamin Rush, a psychiatrist, and Declaration of Independence cosignatory, began documenting how gardening benefited his mentally ill patients.
Much of the science behind just how gardening affects the mind and brain still remains a mystery. What scientists do know is that gardening reduces stress and calms the nerves. It decreases cortisol, a hormone that plays a role in stress response. So what about the biological mechanism behind mental disorders? That's a bit tougher.
Variables in the environment — such as climate, location, diet, and genetics — have complicated some of the early research on horticultural therapy. So to pinpoint a causal relationship between gardening and mental rehabilitation, researchers have to use a balance of qualitative and quantitative studies, according to Elizabeth Diehl, editor-in-chief of the Journal of Therapeutic Horticulture.
A 2011 study at a juvenile rehabilitation center in southwestern Ohio with a gardening program showed that horticulture therapy helped the kids see themselves in a more positive light and helped them better manage their emotional and behavioral problems. And most of the kids said they would continue gardening after the program, according to the findings in the Journal of Therapeutic Horticulture.
One 2007study in the journal Neuroscience found a bacteria found in soil linked with increased serotonin production in the brain — a sign that gardening could increase serotonin levels and improve depression.
Social scientists have also been looking at gardens built by and for the homeless, ex-convicts on probation and hospital patients. The results of early studies suggest they have a positive impact. Most people tend to not revert back to bad behavior and many make changes in their lives for the better, the studies show.
For now, that evidence seems to be enough to fuel the burgeoning field — programs like a camp for troubled teens in Hawaii, called Pacific Quest. Program staff tell The Salt they believe the garden is a beneficial tool to emotionally engage the kids.
For a few months, students — many with psychological issues from trauma, adoption, depression — band together and run a garden from the seed to the dinner plate. "They are introduced to the garden by eating the food planted by [a camper] who was in their shoes just a few months ago,"Travis Slagle, a Horticultural Therapy Association member and land supervisor for Pacific Quest, tells The Salt. "That builds their curiosity."
Horticulture therapy offers at least one big advantage for the kids: The garden setting never changes. This gives them ample time to connect with their surroundings and feel at home.
With the garden, you're living in a place and learning about the community and building a community," he says. That stable environment can help the kids let their guard down.
Students build the garden beds, plant the seeds, care for the seedlings and cook the food — all with minimal help from the staff. The teens learn how to problem solve on their own, as well. Slagle says they build rock walls for support and plant companion plants for certain veggies or fruit.
"They can see the parallel of the garden and relate it to their own lives," he says. "It provides ways to engage in conversation and life lessons." The kids, who meet with counselors and therapists regularly throughout the process, are learning to prepare for the moment but also to plan for the future, he says. Doing both at the same time requires maturity and wisdom and that's something the garden brings out, he says.
The kids take the extra passion fruit, kale, onions, carrots, beets, bananas, and pineapples to the local farmer's market to sell. The profit is donated to a local charity. "The garden allows them to recognize that it's not something that's just going to benefit themselves," he says. "It teaches that in an experiential way."
Questions
Gardening reduces ________ and _________ the nerves.
Horticulture therapy helps kids see themselves in a more _________ light and helps them better manage their __________ and behavioral problems.
Results of early studies show that that homeless, ex-convicts and hospital patients who have built gardens tend not to _______ back to bad behavior.
Gardening gives children ample time to __________ with their surroundings and feels at home.
What are three ways gardening can help foster children?
Source: https://www.npr.org/sections/thesalt/2012/02/17/147050691/can-gardening-help-troubled-minds-heal