Back to School
Back to school time can be exciting, yet challenging for children and youth in the foster care system. There are many things that you as a foster parent can do to help the process run smoothly. If your child will be new to the school, try to schedule a time to take the child to visit the school prior to school starting. Preparing the child/youth for what to expect in terms of the environment and schedule can go a long ways towards relieving anxiousness. If there are children in your neighborhood that will go to school with your child, try to make some introductions ahead of time so the youth will see some familiar faces at school.
Getting a child into a predictable sleep cycle prior to school starting will help start the child off on the right foot with being alert and ready to learn. Reaching out to teachers and other important school staff to let them know a little about the child (while observing confidentiality of course) is a good way to open the lines of communication from the start.
Transitions can be particularly difficult for children in the foster care system to cope with, especially if the youth has been moved multiple times and may have fallen behind in school. Research shows that children can fall several months behind in school with each school change. In addition, prior to coming into foster care many children experiencing abuse or neglect at home find it difficult to concentrate in school and struggle to keep up. This can lead to learning lags and means extra support can be needed to help them catch up. Luckily many schools offer extra support via after school tutoring or study groups which can be utilized by any child whether or not they have an individualized education plan (IEP).
Helping children to get excited about and involved with their school can help them feel a part of their school community and enhance their experience. If they are interested in particular sports, activities or clubs help them do some research and encourage them to join. Children who are involved in extra-curricular activities tend to be more successful in school and it can also help them to develop social connections. Keeping these tips in mind can help make the new school year successful for all involved!
---
Kansas News
Southern Kansas has had an increase in overall foster Home numbers. This has increased the numbers of beds for Kansas children to lay their head at night. Due to this growth, the Southern Kansas Area has been able to post new positions in Garden City, Wichita, and Independence.
We have filled the Garden City position with Juan Vincente Ramos. He has prior work experience with DCF and we are lucky to have him! We also refilled our open Wichita supervisor position with Jabulani Sentwali. Jabulani has been in child welfare for over 10 years working for various contracting agencies. We are very excited to have him working for us.
Stay Tuned for new worker hires as we continue to grow in Kansas!
Kansas Care Providers of the Month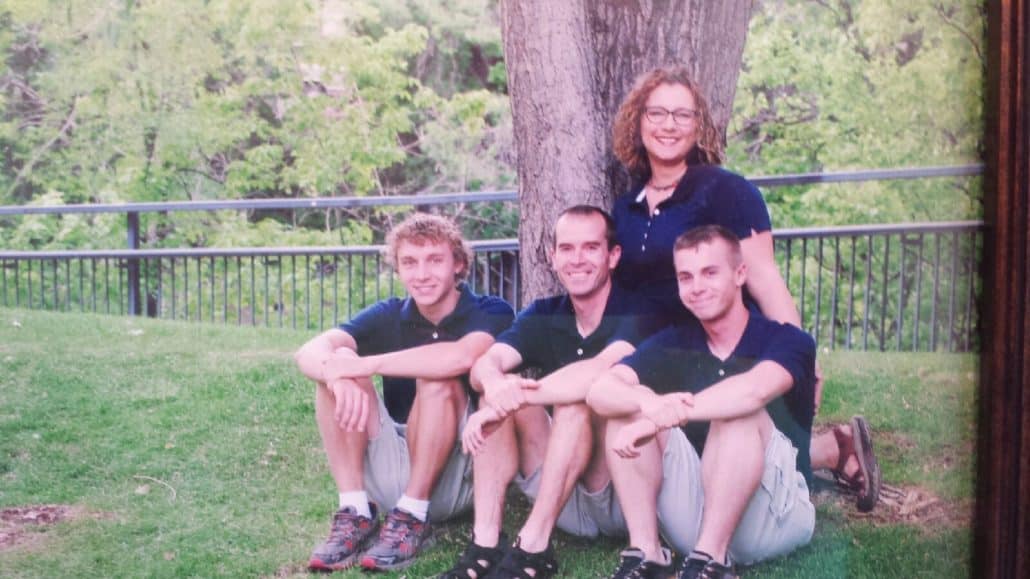 Steven and Wendy Cross have been TFI foster parents for two years now. Steven and Wendy have continued to always go above and beyond for every child that has come into their care. Their love and emotional support they provide to each child is amazing. Steven and Wendy are always working hard to ensure the children in their care know that they are loved and cared for. The Cross family does an excellent job at communication with the case teams, workers, bio parents, and ensuring that the children's best interest are always being put first.
TFI is very fortunate to have the Cross family.
---
Nebraska News
Kansas Care Providers of the Month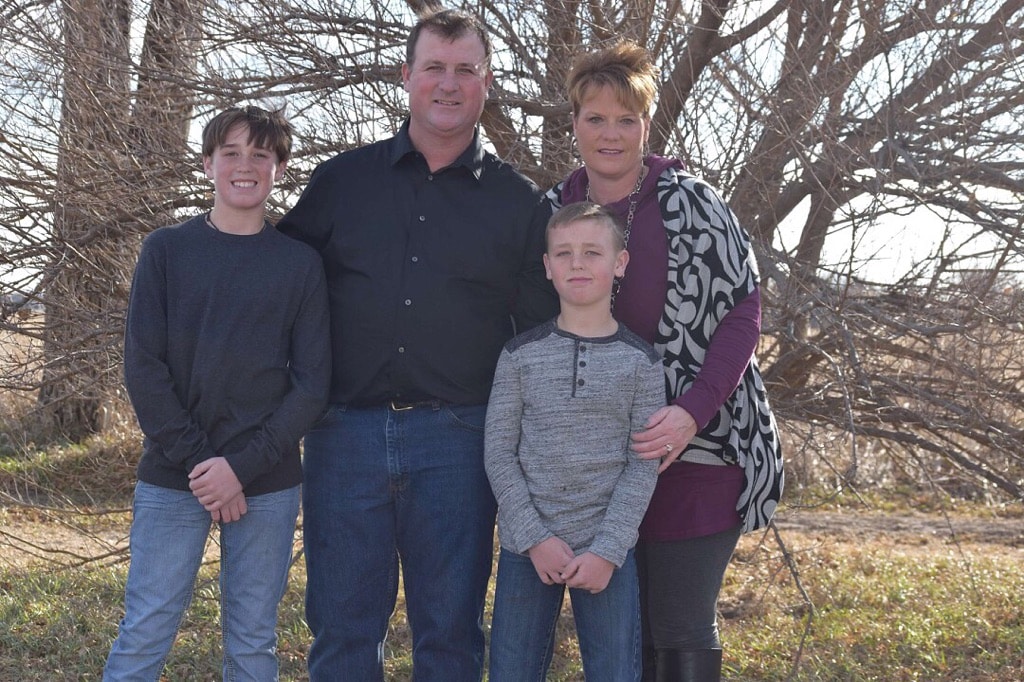 The Naylor family came to TFI after having two children placed with them through a kinship placement. These children were placed with them on the spot during an emergency removal. The Naylor's dropped everything that evening and took these kids in and made them part of their family. They threw together a little birthday celebration for one of the kids the very next day after finding out while signing placement paperwork that one of the kids had a birthday following the day of placement.
Tracy and Todd's two biological children have given up bedrooms and other areas in their home to allow the children a place to feel safe and comfortable in their house. They have helped the kids learn to do new things such as swim, ride bikes, and go fishing. These kids have experienced so many new and exciting things since being placed in the Naylor home. The boys have welcomed them into their home and treat them as if they are their siblings.
Todd and Tracy have gone above and beyond for these kids and have exceeded any expectations that would have been set in regards to the children placed in their care. They have shown tremendous support to the biological family to help encourage the goal of reunification. They have even pitched in and helped provide meals, birthday gifts, and birthday outings so that the children could experience those moments and make those memories with their family. They truly have shown that they support both the children and the family and want nothing but what is best for everyone involved.
Not only do Todd and Tracy support the children in their home they have also shown TFI a great deal of support as well. Tracy lent a huge hand in helping to advertise for an Easter Egg Hunt that we put on in the community. She was a huge reason as to why there was such a big turn-out for the event. She has also helped to advertise for our information night and has been willing to step up and help with whatever is needed or asked of her.
As the foster care worker for the Naylor family there are not enough words to show the gratitude and appreciation I have for Todd and Tracy, and everything they have done for their foster children and for our agency.
---
Between Families Recruitment Moment
"Every Child deserves a champion—an adult who will never give up on them, who understands the pwer of connection and insist that they become the best that they can possibly be. "– Rita Peirson
This is something that all of you do every day. I have heard that there has been some confusion on the Ambassador Program so I thought I would go over it again to refresh everyone on how it works.
All TFI Foster Homes will still be issued a $500 referral incentive for any home they refer to TFI that becomes a certified / licensed Foster Home. Once the family is certified, the finance department will mail a referral incentive check to the family within a 14 day period.
To become eligible to be a TFI Ambassador the following objectives must be achieved:
The Foster Home must be a currently certified/licensed Foster Home and in good standing.
Once the family has made two Foster Family referrals, which has resulted in certification / licensure with TFI the family will have achieve their next Ambassador level. The family will receive the $500 referral incentive associated with the referred family and receive a membership card stating the next level they have achieved
The Foster Home Ambassador Program will have the following levels within the program:
Silver, Gold, Diamond, and Platinum
To achieve the above status in the Foster Home Ambassador Program the following criteria must be met, the families will receive the following rewards / bonuses associated with the level of the program they have achieved:
Silver:
Must be a certified/licensed TFI family. All families, once they receive their initial certification/license, will be a Foster Care Ambassador
$500 referral incentive for every family referral to TFI that becomes licensed/certified
A TFI T shirt for each Foster Parent that is in the foster home
1 entry into the $1,000 gift card at the end of the calendar year for one lucky Ambassador
Gold:
Must have referred at least two potential families to TFI who have become certified/licensed home with TFI. These referrals must have been on or after January 1, 2017
$500 referral incentive for every family referral to TFI that becomes licensed/certified
$50 gift card to a restaurant of their choice 3 entries into the $1,000 gift card drawing at the end of the calendar year for one lucky Ambassador
Diamond:
Must have referred at least five potential families to TFI who have become certified/licensed home with TFI. These referrals must have been on or after January 1, 2017
$550 referral incentive for each family after their 5th referral who becomes a licensed/certified TFI Home
$100 gift card to a restaurant of their choice
5 entries into the $1,000 gift card drawing at the end of the calendar year for one lucky Ambassador
Platinum:
Must have referred at least seven potential families to TFI who have become certified/licensed home with TFI. These referrals must have been on or after January 1, 2017.
$600 referral incentive for each family after their seventh referral who becomes a licensed/certified TFI home
$150 gift card to a restaurant of their choice
7 entries into the $1,000 gift card drawing at the end of the calendar year for one lucky Ambassador
These levels will be ongoing and will not start over each calendar year. For instance, once a family has achieved their Silver status, they will remain on that status until they move up to the gold status or their home is closed and they are no longer a TFI Foster Home.
Happy Recruiting!!!!
Libby Hayden, Community Liaison Coordinator
---
Oklahoma News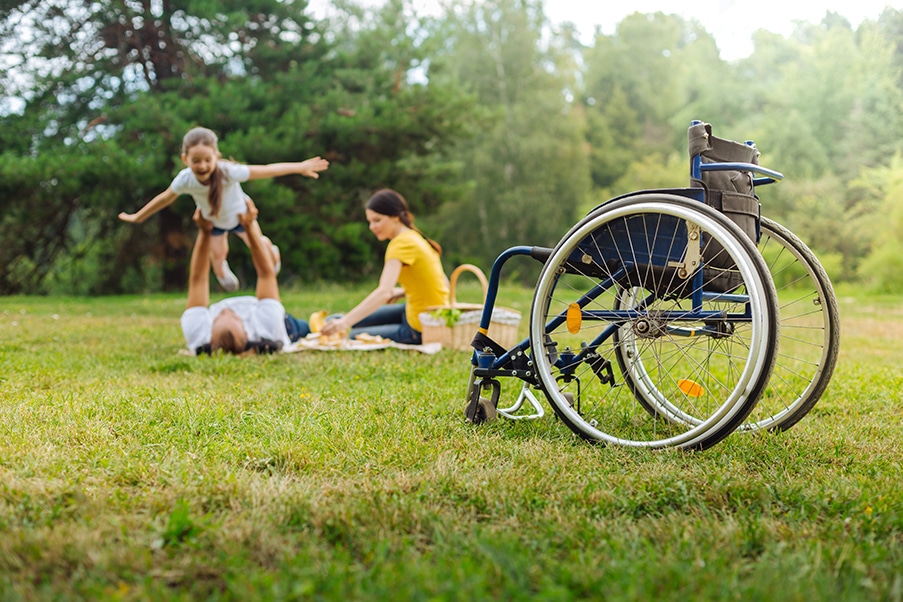 Officials with the Oklahoma Department of Human Services say they are struggling to find foster homes and adoptive homes for children with disabilities.
For Whitney Hollingsworth and her husband, becoming foster parents seven years ago was part of a higher calling.
"All of these kids are removed from their families, so you know they're experiencing a level of trauma and have a lot of emotional distress from being removed from their families and people they care about in their community," Whitney Hollingsworth said.
They've fostered more than 40 children, including about a dozen with disabilities. They say that wasn't part of their original plan, but they learned as time went on.
Whitney credits free resources from DHS and the community for being able to continue.
"We were really lucky along the way to have a DHS nursing team, and social workers who were ready to dig in, doctors, school professionals, medical professionals who were able to give us guidance," Hollingsworth said.
DHS will close the last state-run shelter in Tulsa at the end of this month.
Right now, many children under DHS custody with disabilities are going to partner providers, like the J.D. McCarty Center in Norman and Children's Center Rehabilitation Hospital in Bethany.
"There are several facilities throughout the state where our children are placed. and of that. maybe over 100 placed in that have a medical diagnosis, a behavioral health diagnosis, a physical or intellectual disabilities," Mason Rodgers, OKDHS Child Welfare Specialist Supervisor, said.
However, they're running out of room and need to find more foster parents to take in children with special needs.
"All kids thrive in a family. Kids do better when they have structure and routine and there's not a shift change, where you have the same people," Rodgers said.
Whitney and her husband have fallen in love with these children so much over the years, they decided to adopt 5-year-old Archer.
"You know, there's lots of things. She's had PICC line antibiotics that you have to be given every six hours, and she's had a 10-hour neurosurgery and a 12-hour spine surgery, but she's perfect and our family wouldn't be complete without her," Hollingsworth said.
A loving family giving this little girl a place to call home.
---
Connections Compliment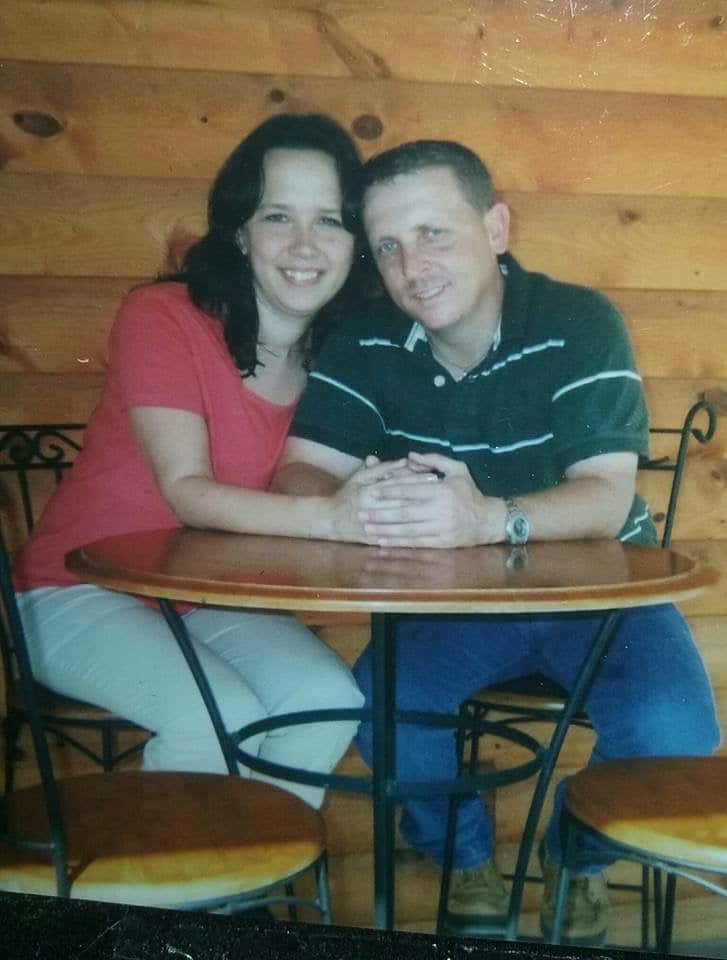 Keith and Amanda Maxwell have been foster parents with TFI for almost a year. They believe they were called to open up their home to Oklahoma's children. They currently have a 17-year-old teen mom and her two-year-old daughter placed in their home. Keith and Amanda go above and beyond to ensure the children stay connected to family throughout the state of Oklahoma. Sometimes driving hours multiple times a month to ensure the children have visits with siblings, biological parents, and aunts and uncles. Amanda has transported a biological mother to ensure she is able to have visits will her other children placed hours away from her. Keith and Amanda agreed (with DHS approval) to allow a biological mother to stay overnight in their home for a visit. They are wonderful examples of bridging foster parents. They are quick to offer help to other foster families who need respite or even someone to babysit for a few hours. They help the children grow by providing consistency, structure, and love for each and every child who enters their home. Thank you both for being great advocates for children, families, and foster care!
---
Texas News
When TFI first opened doors in Texas, it was in a small two rooms office, soon we were in a 4 room office. Now, because of amazing staff and awesome communities, we are growing again! TFI will be moving into a new larger office next month!
Texas Care Providers of the Month

Mr. Mathis is a single foster parent who we are all proud of! He works with many troubled children at school yet decided he wanted to have children of his own. He has now adopted two children, one of which was through TFI.
Congratulations Mr. Mathis!
---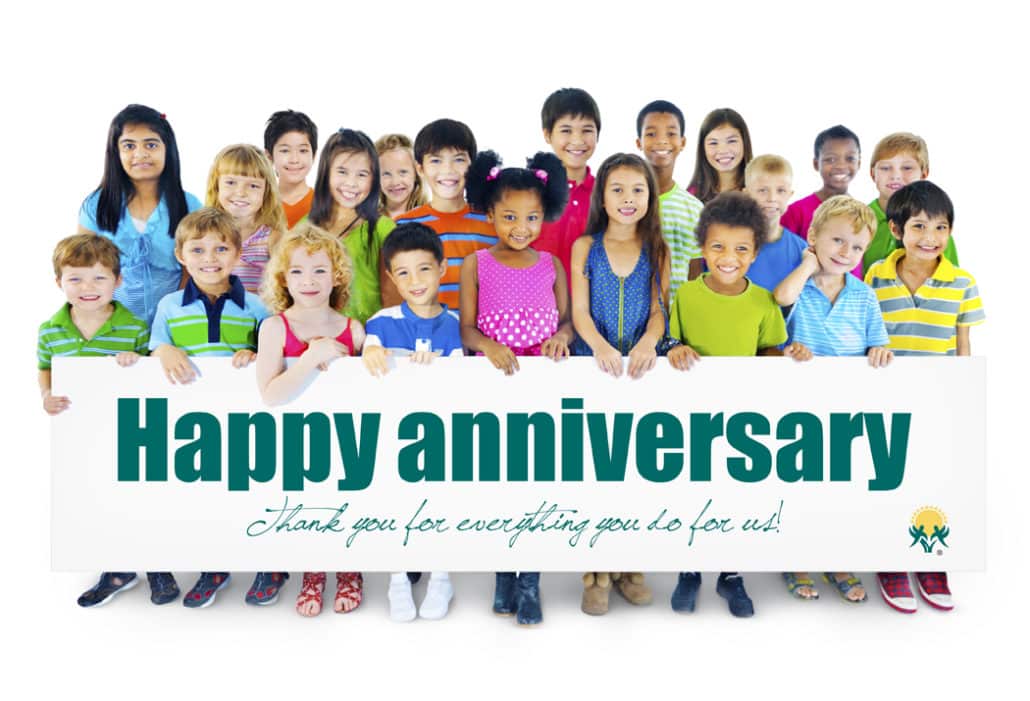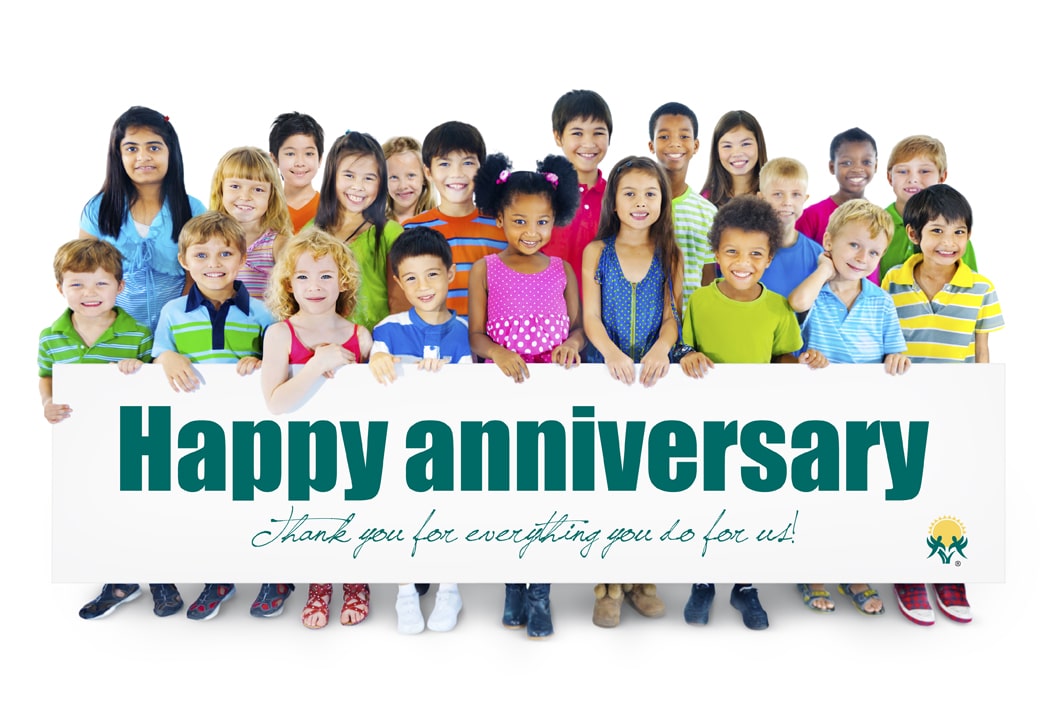 10 Year
Timothy and Angela Hambleton/Fogleman
5 Year
Sheila Burrous
James and Rebecca Rubow
Brett and Patricia Wagner
Samuel and Leslie Davis/Dumcum
1 Year
Leanna Adams
Michael and Sally Carper
Christopher and Danielle Shrout/Baker
Iram and Kiet Mian/Boyd
Aaron and Stephanie Cheney
Charles and Virginia "Ginny" Dixon
---
Grants

TFI has the following grant funding available to assist foster children and foster families. Please speak with your foster care worker for more information:
Pritchett Trust: Funds available to foster children placed in Crawford County, KS for the purchase of musical instruments and music lessons.

---
Training
BACK TO SCHOOL TRANSITION TIPS
"Where has the summer gone?" seems to be a popular refrain we hear from parents this time of year. As summer activities, camps, and vacations are winding down, thoughts turn to back-to-school issues. Wise parents start preparing their children early for the transition from summer schedules to the school year routine. A little preparation can go a long way to making the transition as stress free as possible for parents and students alike.
Here are some helpful transition tips for parents:
Build Excitement- In addition to attending class and doing homework, the school year will bring chances for fun and exciting moments. Talk to your child in care about the many opportunities that will be available to him. It would help to do research on the school and learn the activities that interest him. If he loves music, try to get him excited about and involved in band, chorus or glee club. If he loves sports, encourage him to try out for basketball, football, tennis or any other athletic team available at the school. Explain the reward gained when he is a part of a team – not to mention how great it can look when he applies for college in the future.
Let Them Be Involved – If he brings his own lunch, let him be a part of choosing what wants to eat for the day – and let him help you pack it. Also, allow him to pick out his own clothing. He knows the latest styles and trends in his school. Didn't you know that his finger is on the pulse of the latest fashions? When he exercises his independence, it drives him towards growth and maturity. Packing his own lunch and picking out his own clothing gives him a voice and lets him know that his opinions matter. Now, if he only wants to eat candy bars and wear his clothes inside out all of the time, you MAY need to take the upper hand.
Revive Sleep Routine-For your child in care, there will be no more sleeping without alarms during weekdays for a good while. It may take some time, but sending him to bed early is your best bet for a productive day. It is generally known that getting the right amount of rest each night can give the body what it needs to function properly.
Determine the best time your child in care should go to bed for a guaranteed good night's rest, and stick to it – and, if there is a monster in the closet or under the bed, you'll have to get rid of it immediately so there will be peaceful sleeping for all throughout the night.
Create a Dialogue with Teachers -When you have the contact information of your child in care's teacher, letting him or her know you have a foster child would be a great way to prepare the teacher for possible challenges. Give the teacher an overview and as much information concerning your child in care as you can without breaking confidentiality. Let the teacher know your involvement in your child in care's life and any challenges you know of that he is facing. Chances are, the teacher will understand and be willing to work with him to ensure he has a successful school year.
Get Involved – In addition to receiving progress reports, reach out to your child in care's teacher to stay on top of how he is doing. He has been through some traumatic experiences; there could be many distractions he may be dealing with, so it's in his best interest when you are aware of any hurdles he may need help overcoming. Arrange monthly meetings with teachers and get as involved as you can. A good way to get involved and stay up-to-date with what's going on in his school is to join the Parent Teacher Organization (PTO).
Anticipate and address your child's anxiety- Going back to school is stressful for kids of all ages, so head off the stress before school even starts, says Renee Clausell, a child psychologist in Long Island, New York. Talk with your children about new experiences and traditions, from using the potty at preschool to learning how to use a locker "in a playful and creative, role-playing way," Clauselle says.
Manage your own anxiety- Maintain a positive attitude about summer ending, advises Edward Christopherson, a Kansas City-based child psychologist. "If you are nervous about school starting, then your child is certainly going to be nervous about school starting," he says. It also helps to plan fun, transitional activities to prepare your kids, says Tina Feigal, an author and parenting coach in Roseville, Minn. "Plan a fun weekend for Labor Day, and include the kids in the plan," she suggests. "If school has already started, it's a nice buffer vacation. If it hasn't, Labor Day is a great time to say good-bye to summer and hello to all the good things coming up in the new school year."
Stay connected to nature – Going back to class doesn't mean your kids have to say farewell to outdoor fun. Make a habit of getting outside together after the school day ends, for as long as the warm weather lasts. When the air turns cold, hold a "camp-in" weekend evening, suggests Sarene Marshall, director of The Nature Conservancy's global climate change team: "Set up floor pillows or sleeping bags, turn off all the electronics, and play good, old-fashioned board games." You can also encourage your kids to create a lasting record of the family's outdoor activities by creating a "summer adventures journal" together, she notes.
Get back to healthy eating – If your family is like mine, your household inventory of potato chips and cookies skyrockets during the summer. The arrival of fall is a perfect time to teach your kids that family-focused healthy eating can be fun too. "While [kids] may be used to having ice cream every night in the summer, start swapping [those] out some nights for fruit Popsicles, frozen yogurt, or baked fruit sprinkled with cinnamon and brown sugar," says Rania Batanyeh, a San Francisco-based nutritionist and wellness coach. "And be prepared with healthy snacks and meals when things get hectic, such as in the morning before school, when kids come home from school, and before dinner."
Seek out one-on-one time with your child every day – Yes, this one is daunting, especially when your days consist of carting Kid A to one activity and picking up Kid B from another. But challenge yourself to set aside just 15 minutes per day, per child, to enjoy a quiet activity together. Whether it involves reading a few extra books to your toddler, taking turns making up a story with your preschooler, or gazing at the stars with your oldest after the others have been put to bed, your children will savor your undivided attention. And both of you will benefit from putting yet another hectic day on hold.
Name three transition tips for back to school?
True or False? Wait until the first day of school to start a school sleep schedule?
True or False? Getting involved will not help with transition back to school?
List two ways to get youth involved.
List two ways to stay connected to nature.
It is import to manager ____________anxiety as well as the ___________anxiety.