Back to school can be an exciting time for kids! They get back into routine, they can share about what they did on their summer vacation and the fun trips they took. They get to model new clothes (at least the girls!) and hang out with their friends. But if you are a child in foster care, back to school can be a very hard time. They might be starting a new school, or starting school with a new foster family – and it can be really easy to feel left out when all the kids are sharing about fun summer experiences and they are trying to assimilate as quietly as possible. If you have a foster child in your home, or you have a foster child in your class, or you know of a foster family, there are some simple ways that you can ease the back to school transition for them.
Tips to Help Your Foster Child Ease into Back to School:
Get them new supplies. Start them off on the right foot with a new backpack and supplies on the list that was sent home from the teacher.
Allow them to pick out a special outfit and new shoes. You don't have to break the bank, but having new sneakers and a pretty (or cool) outfit makes the difference.
Meet their teachers. Take time and meet their teachers or guidance counselor. Let them know that you are invested in their education and that you will be taking it seriously.
Sit down and talk with them. Let them share their days with you. Ask questions about the class and listen to their answers. Listen both to what they are saying……and what they aren't saying.
Encourage them to branch out their interests. Look for clubs that might be a good fit, sports teams that they might want to try. Yes, any extracurricular activities will cost extra, but check with your case manager for help in reimbursement.
If they have siblings in other homes, help them keep in touch. Sadly, often families are split up when entering foster care and the kids are dealing with that loss as well as the newness of going back to school.
We hope everyone has a fun, safe and fantastic school year!
---
KANSAS NEWS & UPDATES
All foster parents should have receently received the following letter from DCF explaining some of the upcoming changes that will take effect October 1, 2019 regarding foster care rates and some other changes impacting them.  There was an attachment explaining those in more detail included with that letter.  If any families have questions about the letter or attachment, or did not receive a copy, please reach out to your assigned Foster Care Worker who should have a copy as well or be able to help get any questions answered.  Thank you!
KANSAS CARE PROVIDER OF THE MONTH
Belinda and Keith Egermeier have been a TFI licensed foster home for many years. The Egermeier's often focus on taking sibling sets to keep them together or children within their community to keep them close to home. Additionally, they are always willing to help out other foster families with respite when needed.
During their fostering journey, the Egermeier's have been faced with challenging behaviors and have handled them with grace and an eager spirit. They have welcomed every single one of their placements with love and gratitude regardless of their ethnicity, background or behaviors, and have provided these children with a loving and safe environment.
The Egermeier's are a very compliant family and always on time with any paperwork needed. They follow the State's regulations very closely and communicate with their worker and case team in a prompt and respectful manner.  They are a hard-working, diligent, loving foster home who we are honored to work with each day. The Egermeier's are a role model family who are always selflessly giving to the children in their care.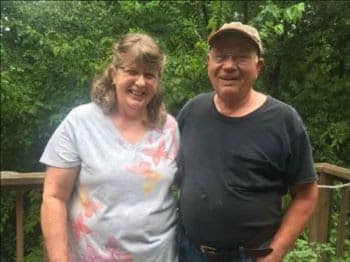 ---
OKLAHOMA NEWS & UPDATES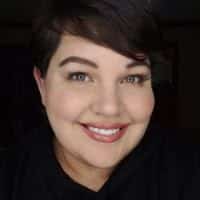 Join me in welcoming Angela Salona to TFI Family Connections. Angela started her position on 6/3/2019 as a foster care worker in the Tulsa office. Angela is a native Tulsan. She previously worked for Cherokee Nation Indian Child Welfare for five years, most recently as a supervisor in their Permanency Unit. She has been married to her husband, Michael for almost 13 years. In her spare time she enjoys reading, gaming and volunteering with animal rescues.
OKLAHOMA CARE PROVIDER OF THE MONTH
Kimberly and Michael Ducharme have been foster parents with TFI for two years and have maintained placement of two young brothers for nearly two years.  Kimberly and Michael readily attend to and meet all of the children's needs and have gone above and beyond to ensure they have everything they need and are happy, well-adjusted children.  As of recent, Kimberly and Michael have built a 16×40 ft. "playhouse" for their foster children which is located in their backyard.  The Ducharme's believe that spending family time outside is very important and that children should have their own designated outdoor play space to keep their large toys to be able to enjoy.   The children in the home are very happy with their new addition and TFI is excited about "visiting" the new playhouse during home visits!
TFI is very grateful and proud to have the Ducharme family be part of the TFI Family as they have always provided a high standard of care to their foster children and they have been a wonderful asset to TFI Family Connections and the State of Oklahoma.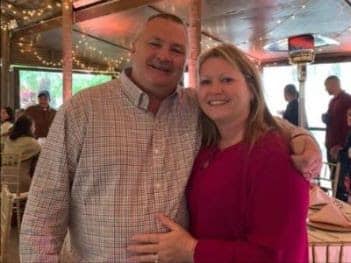 ---
TEXAS NEWS & UPDATES
Texas Family Initiative is excited to announce we have EXPANDED into Lubbock!  Our new office is located at 7606 University Avenue, Suite A.  Please help us spread the word…if you have family or friends in Lubbock that would like to know more about becoming a foster parent, please have them call 1-833-7FOSTER.
---
RECRUITMENT MOMENT
72 and 34 
Why are those two numbers so important ?   TFI has certified / licensed 72 Foster Homes, or 34% of our total Foster Homes, from Foster Family Referrals over this last 12 months.    WOW !
We would like to thank all of our TFI Foster Families for the continued referrals to our agency.  We would not be where we are today without you.  TFI wants to remind you that going into this new fiscal year we are continuing with our $500 Foster Family Referral incentive as part of the Ambassador Program.   Remember, the more families you refer the more you can get.
We look forward to this new fiscal year with our Foster Family Incentive and of course of Foster Family Retreats.   The Kansas Retreat this year is going to be in November of 2019 and the Oklahoma Retreat is going to be in April of 2020.   Look for other get togethers as well throughout the year.
Buckle up!!   This is going to be our best year yet!
Jason Cecil
Director of National Recruitment
---

22 Years
Frederick Jr. & Julia Rosenberg
19 Years
Leon & Carol Epp
10 Years
Sherrie Clark
1 Year
Michael & Anastasia Martin
Alex & Angela Williams
Carlie Duffy & Amber Jenkins
John & Lauren Liotta
Cory & Shelia Goodacre
David & Mary Anderson
Alexander & Jennifer Havens
---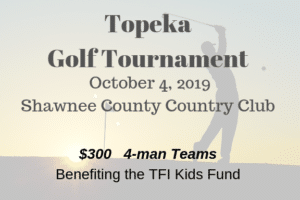 Come Join Us in Topeka, Kansas!
Sign up your TEAM today!
---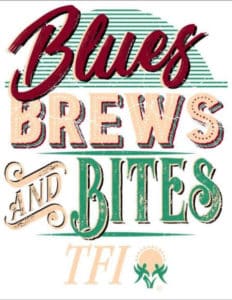 Do you love food and music?
Come join us for this NEW event in Topeka!
Get your TICKETS Now
---
TRAINING TIP
The internet has drastically changed the way that children interact with the world. They have access to in-depth knowledge, tools to express their creativity, and people from all over the world. However, along with the benefits of the internet comes these risks. Parents need to learn the warning signs of these risks so they can intervene and lesson her negative impacts. We will discuss each of these topics and look at ways to recognize and help prevent harm to your child.
CLICK HERE TO CONTINUE READING THE FULL ARTICLE FOR TRAINING