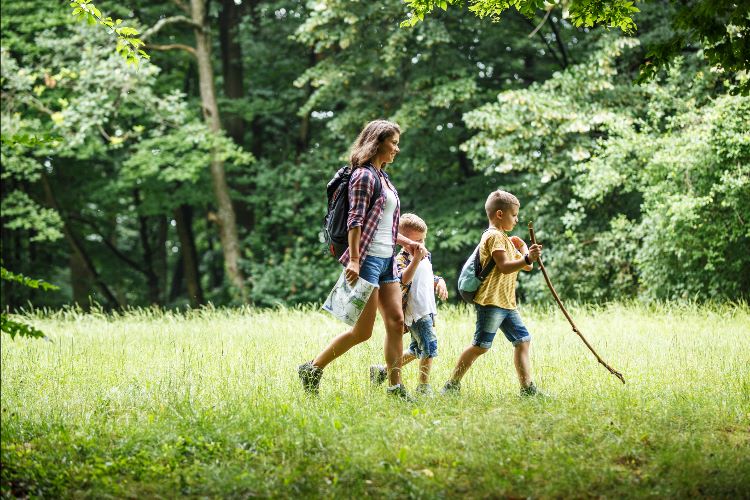 TFI Launches Foster Family Portal and Phone App

TFI and Foster Care Technologies are extremely excited to announce the development and implementation of the Foster Family Portal. The Foster Family Portal is both a desktop and mobile application that will allow the sharing of documents and information between TFI and our foster families. The Foster Family Portal features the following modules: Licensing and Renewal, Current Placements, Your Matches, Foster Family info and notifications.
The licensing and renewal module will allow the tracking and submitting of initial and renewal licensing documents, as well as help keep foster homes in compliance by reminding them when documents are getting ready to expire (think driver's license and car insurance). Foster families will no longer be required to store these documents in their email or on paper and will no longer have to try to remember to give them to their worker at home visits. Just snap a picture and upload it!
The current placements module will allow TFI and foster parents to share documents that pertain to the current placements in their home as well as reminders of upcoming appointments. Again, no need for keeping all that paper around!
Your matches is one of our favorites (SHH, don't tell the others). Based on the profile preferences you develop with your Foster Care Worker, our proprietary software ECAP (Every Child a Priority) will send suggested placement matches directly to your phone or computer. Express your interest by just clicking a button!
Foster Family info is a collection of helpful forms, websites and other information tailored to the needs of foster families.
The Notifications module will allow your worker or TFI to send needed information directly to your phone – Think COVID-19 updates! – you can archive them for later to clean up your home page!
Over the last few years TFI Family Services has made tremendous progress in our goal to become as paperless as possible. The Foster Family Portal is one more tool to help us meet that goal. In addition to becoming as paperless as possible we are focusing on working smarter-not harder. By using the Foster Family Portal families will be able to submit documentation throughout the month and not just during their visits with their worker. This will allow the family and worker to focus on the "work" and not the "paper" during their visits.
PLUS, there are amazing incentives for you if you download and register for the app! If you download the phone app and register, you will be entered into three drawings with a chance to win $100 each time! The drawings will be August 21, September 4, and September 18. Additionally, on September 18, all foster families who have downloaded the app and registered will be entered into a drawing to win an iPad or Tablet (or cash equivalent), valued at $350.
If you utilize the Your Matches module to do a reverse match, you will be entered into a drawing for a Walmart gift card (1st Place – $400; 2nd Place – $200; 3rd Place – $100; 4th Place – $50). This dawing will take place on October 31, 2020.
We are so excited about this project and we want to encourage families to get excited as well. We have several drawings scheduled over the next few months stay tuned for more details! Make sure to look for us in the Google Play Store and Apple App Store starting Aug. 3!
---
Oklahoma Care Provider of the Month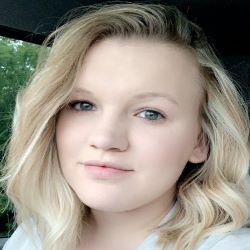 Sydney Bartlett is a young, single foster mom who opened her home and four days later accepted a placement. Her first and only placement is a four-year-old little boy. He is diagnosed on the autism spectrum and was going to attend school; however, he has been unable to do so due to COVID protocol. He had previous significant delays included 12-24 mos. communication skills and difficulty relating to adults. He is now saying the whole alphabet with Sydney's help and prompting, can sing portions of songs with help, and loves looking at pictures of Sydney's family and saying their names. The child was underweight when he was placed and now is in the 71st percentile for weight. He is thriving with Sydney and her extended family is her greatest support system. They also go swimming frequently at Sydney's parents' home where Brayden loves the water and is not afraid of it at all. Brayden even jumps off the diving board into the water. He also loves fishing with Sydney's father and brother. Sydney continues to encourage him and believe in him, which is allowing her to grow as a foster mother and for him to grow in his delayed areas. Thank you, Sydney, for your dedication!
Oklahoma News
TFI is excited to announce we are expanding our services to offer Therapeutic Foster Care and outpatient counseling services. If you are interested in becoming a therapeutic foster parent additional training will be required and provided by TFI. All therapeutic services will be provided in home. If you are interested or would like more information please contact Director, Catherine Mure, at cmure@tfifamily.org.
The Therapeutic Foster Care (TFC) program assists school-aged children with unique life experiences that require enhanced patience, structure, and an understanding of each child's individual needs. Children in TFC require more specialized therapeutic services to enhance their well-being.
TFC families must be open-minded and willing to understand that these children come from hard places with behaviors that communicate unmet needs. Your home will provide the additional support and healing these children need to thrive.
TFI works with DHS to support the TFC program. This includes efforts to help children heal so they can transition to traditional foster care.
TFC families receive several additional supports to help children succeed in their home including:
Arranged respite care
Counseling services-Therapist will provide in home therapy services
Access to 24/7 crisis response
Trauma-informed training-Pressley Ridge
Other supportive resources
TFC foster parents are reimbursed at a higher daily rate
---
Training Corner
Back-to-school Routines During COVID-19
As students prepare to head back into learning mode, the classroom may be a bit different this year. No desks and no peers – the possibility of a virtual learning format lingers. Even with the change, experts say it's important to get your kids into a back-to-school mindset.
Read the article below, fill out the quiz and send to your worker for credit.
---
Recruitment Spotlight
Thinking of ways you can help during this continued pandemic? Then join US in making sure the need for foster families continues to surface. TFI is working hard to ensure all children in need of care are getting placed in homes within their local community. To ensure this happens, TFI is asking all foster parents to join us in our recruitment efforts. At the request of multiple foster families, we have made a minor change to our Summer Campaign. Foster families will be entered as individual contestants and no longer be required to have a "team" of two families. If you are interested, please contact Lisa McDaniel at lmcdaniel@tfifamily.org for more information. We have extended the deadline to sign up to August 15. You do not want to miss the awesome opportunity to get new foster homes and win some terrific prizes. Happy Recruiting!
-Recruitment Team
---
Fund Development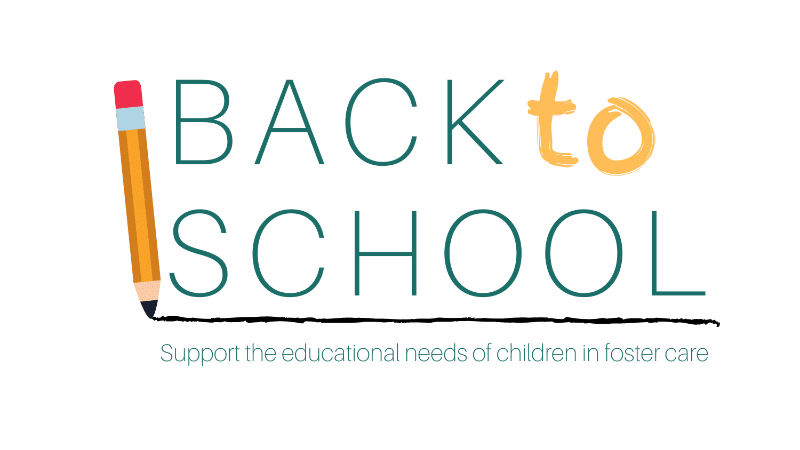 Hello and happy August!
This summer has been a long one! If we're being honest, we're at that point in the calendar where kids have been home from school for way too long and school can't get started soon enough. That's the case for a lot of our foster parents also, but there's an added complication for them – government funding doesn't provide for back-to-school supplies for kiddos!
We at TFI have decided to do a back-to-school campaign to raise funds for kiddos to help cover the cost of school supplies for kids in care. We would love to have your help meet needs if you can! We're looking to provide tablets ($100), printers for distance learning ($75), back-to-school color supply kits from Crayola ($25), and to help buy more masks ($10) for our kiddos. Any bit helps!
Don't hesitate to reach out to me if you have any contacts, questions, or fun stories of generosity at 918.728.3378 or at smandeville@tfifamily.org. Thanks for all you do!

---
Happy Anniversary
Thank you for opening your hearts and homes to children in need.
23 Years
Frederick Jr. & Julia Rosenberg
20 Years
Leon & Carol Epp
15 Years
Harold & Suzette Rakestraw
14 Years
Barbara Carter
13 Years
Bradley & Jeanne Jenson
12 Years
Timothy Hambleton & Angela Fogleman
5 Years
Caleb & Julie Bennington
Sandra Sexton
Daniel & Jennifer Barnhouse
Timothy & Michelle Woods
Crystal Bakke
1 Year
Adam & Jacqueline Pharr
Damon & Rahzheena Joseph
David & Leann Walker
Christopher Todd
Kendal & Caelan Peterson
Crystal Clobes
Elizabeth Schroller
Leigh Tompkins
Shalin & Ambreen Zaveri
Cody & Jessica Johnson
Loreen Miller
John & Sheri Teeples
Bryan & Audra Sundberg
Taylor & Kamri Phillippi
Jeremy & Susan Douglas
Daniel & Crystal Delarosa
---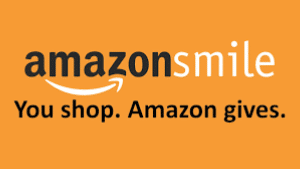 Every time you make a purchase on Amazon, TFI Family Services can earn money and participating does NOT increase the price you pay for your purchases. Visit smile.amazon.com or click the picture above and select TFI Family Services to support youth in foster care.
---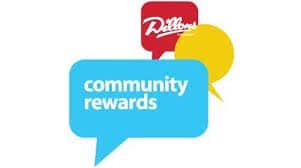 Every time you make a purchase at Dillons, TFI Family Services can earn money. Please visit dillons.com/communityrewards or click the picture above and select TFI Family Services as your nonprofit to support youth in foster care.