10 Tips for Helping Children and Teens Develop Resilience
We all can develop resilience, and we can help our children develop it as well. It involves behaviors, thoughts and actions that can be learned over time. Following are tips to building resilience.
Make connections
Teach your child how to make friends, including the skill of empathy, or feeling another's pain. Encourage your child to be a friend in order to get friends. Build a strong family network to support your child through his or her inevitable disappointments and hurts. At school, watch to make sure that one child is not being isolated. Connecting with people provides social support and strengthens resilience.
Help your child by having him or her help others
Children who may feel helpless can be empowered by helping others. Engage your child in age-appropriate volunteer work, or ask for assistance yourself with some task that he or she can master. At school, brainstorm with children about ways they can help others.
Maintain a daily routine
Sticking to a routine can be comforting to children, especially younger children who crave structure in their lives. Encourage your child to develop his or her own routines.
Take a break
While it is important to stick to routines, endlessly worrying can be counter-productive. Teach your child how to focus on something besides what's worrying him. Be aware of what your child is exposed to that can be troubling, whether it be news, the Internet or overheard conversations, and make sure your child takes a break from those things if they trouble her. Build in time during the day for being creative.
Teach your child self-care
Make yourself a good example, and teach your child the importance of making time to eat properly, exercise and rest. Make sure your child has time to have fun, and make sure that your child hasn't scheduled every moment of his or her life with no "down time" to relax. Caring for oneself and even having fun will help your child stay balanced and better deal with stressful times.
Move toward your goals
Teach your child to set reasonable goals and then to move toward them one step at a time. Moving toward that goal — even if it's a tiny step — and receiving praise for doing so will focus your child on what he or she has accomplished rather than on what hasn't been accomplished, and can help build the resilience to move forward in the face of challenges. When it comes to school work, break down large assignments into small, achievable goals for younger children, and for older children, acknowledge accomplishments on the way to larger goals.
Nurture a positive self-view
Help your child remember ways that he or she has successfully handled hardships in the past and then help him understand that these past challenges help him build the strength to handle future challenges. Help your child learn to trust himself to solve problems and make appropriate decisions. Teach your child to see the humor in life, and the ability to laugh at one's self. At school, help children see how their individual accomplishments contribute to the wellbeing of the class as a whole.
Keep things in perspective and maintain a hopeful outlook
Even when your child is facing very painful events, help him look at the situation in a broader context and keep a long-term perspective. Although your child may be too young to consider a long-term look on his own, help him or her see that there is a future beyond the current situation and that the future can be good. An optimistic and positive outlook enables your child to see the good things in life and keep going even in the hardest times. In school, use history to show that life moves on after bad events.
Look for opportunities for self-discovery
Tough times are often the times when children learn the most about themselves. Help your child take a look at how whatever he is facing can teach him "what he is made of." Consider leading discussions of what each family member has learned after facing down a tough situation.
Accept that change is part of living
Change often can be scary for children and teens. Help your child see that change is part of life and new goals can replace goals that have become unattainable. In school, point out how students have changed as they moved up in grade levels and discuss how that change has had an impact on the students.
---
KANSAS NEWS & UPDATES
TBRI Caregiver Training is coming to Kansas!
Trust-based Relational Intervention® (TBRI®) is an attachment-based, trauma-informed intervention that is designed to meet the complex needs of vulnerable children. TBRI® uses Empowering Principles to address physical needs, Connecting Principles to attachment needs, and Correcting Principles to disarm fear-based behaviors.
Register at childally.org/training
September 15
12pm-6pm
Northridge Church
316 Lincoln
Sabetha, Kansas
September 28
9am-12pm, 1pm-4pm
Hays High School
2300 East 13th Street
Hays, Kansas
KANSAS CARE PROVIDER OF THE MONTH
Mike and Sally Carper have been foster parents for going on three years. In that time, they have helped several children grow and thrive while in their care. Mike and Sally understand the importance of working as a team with all agency staff, from CPA, to permanency to DCF or therapist in order to get children back where they belong; home with their families.
The Carper's are a resilient bunch and while they have faced some challenges with fostering, they never give up. They handle challenging behaviors head on and keep their workers well informed of what is going on with the youth that are placed in their home. Mike and Sally are also strong advocates for the children placed in their home. They are always a step ahead of the game when it comes to getting a child's needs met, such as setting up therapy the minute they enter their home, or ensuring their medical needs are taken care of ASAP.
The Carper home not only has two loving parents, but four girls Ava, Ellie, Isabelle and Charlie, who are eager to help those in need. When you ask them if they enjoy fostering, it is usually met with an enthusiastic "yes!" The Carper family as a whole is an asset to TFI and children in need of a loving family while in foster care. When a child is in this home, they are not a "foster child" they are family and are treated as such.
---
NEBRASKA NEWS & UPDATES
Nebraska Children and Family Foundation, along with DHHS and Bring Up Nebraska, are sponsoring a showing of the movie FOSTER. It is scheduled for September 24th at 6:00 PM at the Grand Theater in Grand Island. They have invited Judge Burns to sit on the panel following the movie. I was hoping that you could help me get this message out to all of your staff, foster families and clients. The website below is a LINK to the trailer for the movie and information about the event.
https://www.nebraskachildren.org/stay-current/event-calendar.html/event/2019/09/24/foster-a-film-screening-and-discussion/258997
---
OKLAHOMA NEWS & UPDATES
TFI has added several new employees in Oklahoma.
Please join me in welcoming all the new staff!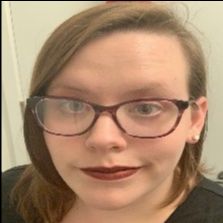 Oklahoma City Unit
Aimee Anderson graduated with her Master's degree in Social Work in 2017 and has worked with the Women's Resource Center, Oklahoma County CASA and the Moore Food and Resource Center prior to coming to TFI. When she's not working she is an avid reader, gamer and loves to spend time at home with her boyfriend and their cats.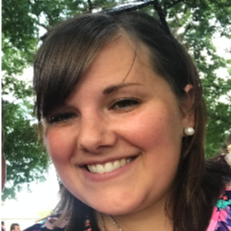 Lawton Unit
Krystan Hoffman has been working in social work for 9 years and has a passion for helping people. She loves her family and enjoys spending time with them.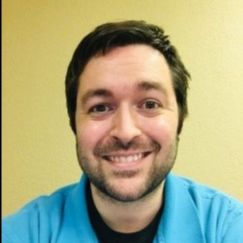 Tulsa Unit
James "Blake" Buckner resides in Tulsa with his wife and three children. He has worked in social work for 9 years and is very excited to join TFI.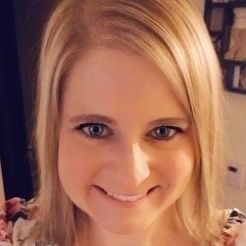 Oklahoma City Unit
Kayla Nickels has her Bachelor's in Child Development and is working on her Master's in Family and Child Studies. She has worked in foster care for 3.5 years writing home studies. Kayla enjoys spending time with her niece and nephew, going to Thunder games, and watching Netflix.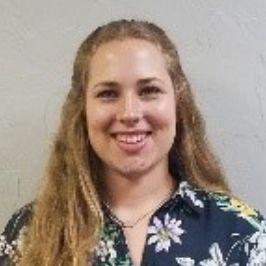 Oklahoma City Unit
Haley Burger started at TFI Family Connections on 7/19/19 as a Foster Care Worker. Before coming to TFI, Haley had been a Resource Family Specialist at Tallgrass Family Services for a year. She graduated from the University of Central Oklahoma with a degree in Family Life Education: Child Development and a minor in Human Environmental Sciences. When she isn't working, Haley enjoys travelling and spending time with her family and friends. Haley has a passion for advocating for children and families and is excited to continue supporting the Oklahoma community through TFI.
Oklahoma City Unit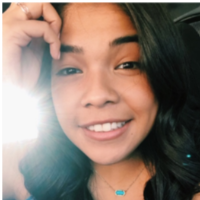 Laura Rodriguez stated, "I want to thank TFI for providing us the opportunity to join the TFI team." She graduated from UCO spring of 2018 with a degree in Family and Child Development. She has a passion for children, and a passion on making a positive difference. When not working she loves to experiment in photography. She also fosters dogs with a rescued Infinity Farms Animal Rescue. She likes to combine those hobbies by taking profile pictures of the pets needing adoptive homes.
---
OKLAHOMA CARE PROVIDER OF THE MONTH
Aundrea Odom has been a foster parent with TFI since May 2016, and has maintained placement of two siblings. Aundrea goes above and beyond to meet the needs of the children in her home and remain involved in case of the children. She ensures all medical appointments are met. She also continues to be active and involved by attending all DHS meetings and court hearings regarding the children placed in her home. Ms. Odom is compliant with her foster care requirements and works corporately with OKDHS and TFI. Ms. Odom is a phenomenal advocate for the children placed in her home. She has provided structure for the children along with maintaining a loving and relaxed environment. The children have two other siblings placed in two other foster homes. Ms. Odom does an amazing job ensuring the siblings remain connected through sibling visits and phone calls. Ms. Odom and the other siblings foster parents have cultivated a wonderful relationship and make sure to get together frequently with all of the children. TFI is thankful to have Aundrea Odom as part of the TFI family. Thank you Aundrea for all you do.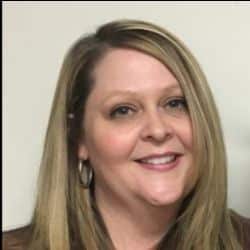 ---
TEXAS NEWS & UPDATES
Spread the word! Texas Family Initiative will be hosting a Foster Care Information Night on Wednesday, September 18 from 6:00pm-7:30pm at Chicago Pizza in Wichita Falls, TX. If you have friends or family in the area that are interested in learning more about becoming a foster parent please tell them to stop by!
Also, if you're in the West Texas area, please join us for our Ribbon Cutting at our NEW LUBBOCK OFFICE! Thursday, October 3 at 10:00am.
---
RECRUITMENT MOMENT
What is a CLC ? A CLC is a Community Liaison Coordinator ! Your CLC's will be reaching out to you in the next couple weeks to introduce themselves to you.
What does a CLC do, and why does it matter to you?
-A CLC connects local community resources to our agency staff and foster families for the purpose of finding areas to help all of us with support, trainings, and events. TheyI also assist with recruitment events and general awareness of foster care in various churches, civic groups, schools, etc. If you have a need, we ask that you continue to communicate those to your foster care worker. If they can't assist you, then we canI help them try to find an appropriate source so they can spend their time continuing to serve and support you, rather than searching for things.
It is my desire to help our team provide you with all of the necessary resources we can to assist you in having a positive fostering experience.
If you know of any community resources that your worker may not have been made aware of, please feel free to let me know about them, and I will keep track of them. Perhaps one you know about may help another foster family in the area?
Jason Cecil
Director of National Recruitment
---

1 Year
Patience Dudley
Logan & Amy Lindahl
Charlie & Erin Bauer
Clint Bingham
5 Years
Steven & Sheila Fagan
10 Years
Kelly Meyer
Donna Daniels
14 Years
Jason & Crystal Owen
---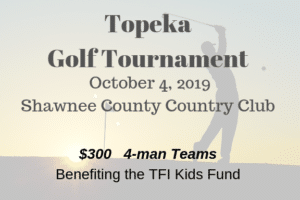 Come Join Us in Topeka, Kansas!
Sign up your TEAM today!
---
TRAINING TIP
Tip Sheet for Supporting Family Reunification
Reunification is the most common outcome for youth in out-of-home care and foster parents can be one of the most important resources to help children reunify with their families. During this year's Reunification Month (June 2017), the ABA Center on Children and the Law spoke with foster families who were outstanding supporters of reunification to gather their insights on this topic. These resource families were recommended by state and tribal child welfare agencies.
CLICK HERE TO CONTINUE READING THE FULL ARTICLE FOR TRAINING.