Reasons to be thankful and have a gratitude list..
The cost of gratitude
Today, I'm aware of the fact that life is better than I deserve, which is saying something these days. The world is full of pain and suffering, hardship and turmoil, disappointment and regret. So the fact that I can be thankful and mean it is, in its own way, a small miracle.
I'm learning there is a responsibility that comes with privilege. That I am blessed to bless. Gifted to give. I am not lucky, fortunate, or merely disciplined; I am expected to do something with the grace I've been given. And so are you.
When I was younger, I didn't understand gratitude. In a universe that seemed to hurt for no reason, giving thanks felt disingenuous. Living in a world where children die of hunger every day, it just didn't make sense. But now I understand. Being grateful is a choice.
So today, I chose to make a list.
The gratitude list
Gratitude is not my natural disposition, so this took some time and effort. It was a discipline to remind myself of the many reasons I have to be grateful. But it was an exercise well worth the discomfort.
Here's my challenge to you: Take some time today, wherever you are and whatever you're doing, to come up with a gratitude list. If it doesn't come naturally, don't let that stop you from still giving thanks. There is still much to be thankful for, if we only have eyes to see.
And in case you were wondering, here are my 10 reasons to give thanks today:
I am thankful for my health, for being able to do the things I enjoy and eat turkey dinners.
I am thankful for my wife, who vowed to be my biggest fan on the day we were married and has never once let me down.
I am thankful for the gift and work of recruiting foster families — that it is both extremely hard and easy at the same time. Easy to do, hard to master. Always frustrating. Always rewarding.
I am extremely thankful for the community of foster families who are making a difference in the world. You guys inspire me.
I am thankful for living in a small town and having my passions close by.
I am thankful for doing work that matters.
I am thankful for music — there are many band I enjoy – those who know me know my favorite. Their words and music inspire me.
I am thankful for movies — for being able to turn part of my brain off and still be inspired.
I am thankful for my animials………..without them I'd truly feel lost. They are our forever furbabies
Lastly, and most importantly, I am thankful for Grace — for love that cannot be explained (only surrendered to), for a Creator that inspires creativity, for purpose and a hope that there is more to the story than we see.
Have a great Holiday
Jason Cecil
National Director or Recruitment (Excerpts from Goins writer)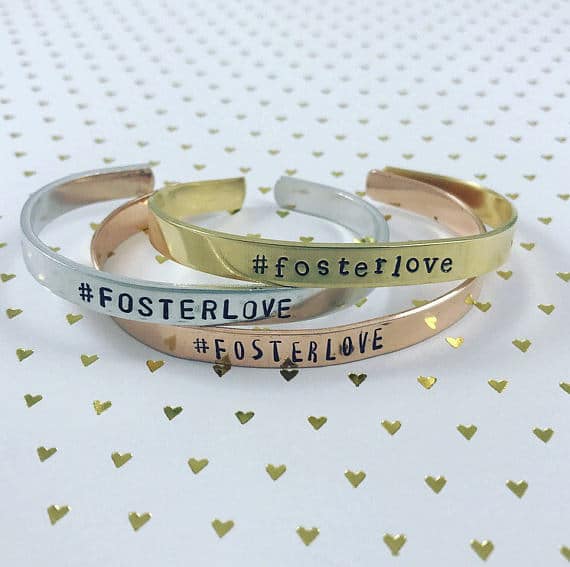 ENTER TO WIN!
Enter to win a silver #FosterLove bangle by emailing swilhelm@tfifamily.com and sharing how you #fosterlove in your life!
Be sure to check out the Etsy store AGildedLine for more great pieces! These make wonderful holiday gifts!
Kansas News
Kansas Care Providers of the Month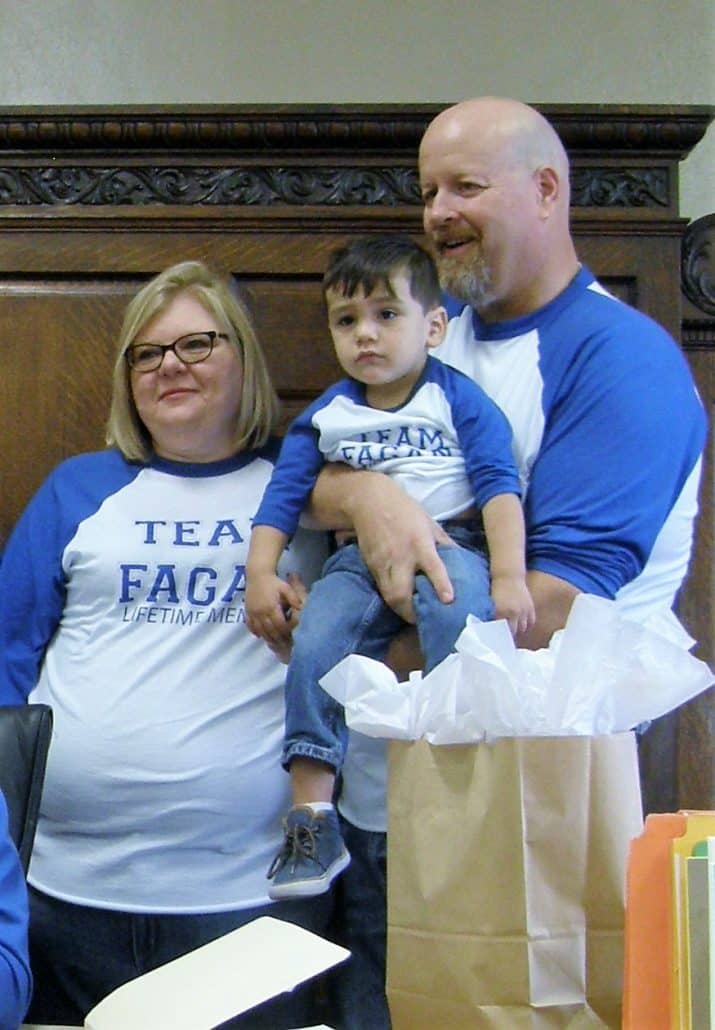 Steve and Sheila Fagan began fostering in September of 2014. They have had a total of 18 children come into their home and lives, ranging from newborn babies to teenagers. The Fagan's take on sibling sets and build relationships with birth families that last beyond the time their children are in the Fagan home. They go above and beyond what is expected of them, doing transports, supervising phone calls, and opening their home to biological parents and extended family members for visits, birthday parties and holidays. They include foster children in their family pictures and even invite previous placements and their families back each year to have family pictures taken with them.
Over the last year and a half they have forged forward in forming a relationship with a teenage girl in their home who has grown to be a part of their family despite her best efforts to try and avoid just that. They helped to pay for her to attend a school trip to Greece this past spring and have helped her lead as normal as a teenaged life as possible and are so very proud of her accomplishments, which are many.
Over the last year they have also helped two children successfully reintegrate with their parents but have maintained frequently daily contact with this family for support and friendship. They adopted a little boy this month and planned quite the celebration, getting shirts made for over 20 people who were present at his finalization, which included his birth parents, siblings and biological grandparents. Even they judge joined in on the fun and wore a Team Fagan shirt! Steve is also an active liaison between the TFI Kids Fund and Harley Davidson, where he works, supporting our continued partnership with them. The Fagan's never hesitate to help others when called upon and fostering is just a small part of that calling for them. TFI is lucky to have them as foster parents and proud supporters of our agency.
Nebraska News
Please find the link below to the Human Trafficking webpage developed by DCFS.
This site contains information about:
What human trafficking is
What can be done to prevent trafficking
A page for foster parents to access mandatory training
A list of resources in Nebraska
Between Families Recruitment Moment
Are You Ready to Keep a Promise?
This is the question that we asked of all of you when you began the journey of becoming a foster parent. In your MAPP and Deciding Together trainings, we painted the picture of the highs and lows of what fostering a child means. We explained that a child's trust is a treasure. In addition, that the years of broken promises shatter a child's ability to trust. We took you through a guided imagery of what a child goes through taken from their home with little time to prepare them, no time for goodbyes and not a lot of answers to their questions. No way to soothe their fears or to help the tears stop. With all of that information, you all joined us in taking care of the children in need. To say the least I am in awe.
You deal with the aftermath of pain, abuse, neglect, anger and broken promises. Still you offer hugs, guidance and love to show them what their normal should be like. You talk, console, redirect and probably secretly cry occasionally. However, every day you get up and start all over again.
All of this is the reason it is so important for all of you to help us recruit more families. You all are in the trenches and know what it takes to do what you do on a daily basis with our kids in need. We are all here to make sure our kids have homes and kept safe. You all are our best resource when it comes to finding families to become Foster Parents. You all have the hearts and the experience of what character it takes to be a good Foster Parent. We have staff that can help you with conversations or presentations that you would like to do in your community, just talk with your worker and they will reach out to our recruitment staff to help. Also make sure you read the information we mailed you about the new Ambassador program and happy recruiting.
Each day as I come to work I hope that I can say the right words to the right people, every day I go home feeling that I have done my best. My question to everyone I speak to is" Are you ready to keep a promise?"
Libby Hayden
Community Liaison Coordinator
TFI

Oklahoma News

Top Holiday Events in Oklahoma
From horse-drawn carriage rides through charming Main Streets decorated in Christmas lights to the excitement of snow tubing and ice skating in downtown Oklahoma City, following is a list of the top holiday events in Oklahoma and usher in the holiday spirit in style.
Downtown Tulsa is transformed into a festive wonderland during Winterfest, an annual holiday tradition featuring outdoor ice skating, Oklahoma's tallest outdoor Christmas tree, horse-drawn carriage rides, live entertainment and more.
Whether revisiting the 1800s for a Victorian Christmas, or grabbing a front row seat at a magical presentation of "The Nutcracker," Oklahoma has plenty of festive events perfect for helping you celebrate the enchanting holiday season. Get in the spirit with warm gingerbread cookies, candy canes and mugs of hot cocoa at an Oklahoma festival during the holidays and create your own family memories and new traditions with the much-loved Oklahoma favorites listed below.
Dickens on the Boulevard – Claremore
For an old-fashioned Christmas experience, visit historic downtown Claremore for Dickens on the Boulevard and capture an early dose of the holiday spirit. Held in mid-November, this annual event gives "window shopping" a whole new meaning as Victorian-garbed shopkeepers provide living window displays. Visit the charming artisan village for historical demonstrations and watch as the townspeople portray the lives of blacksmiths, glass blowers, sculptors and more. This two-day event wraps up each night with a Victorian street dance amid a flurry of live entertainment, a Victorian food court, living nativity and pictures with Santa.
Downtown in December – Oklahoma City
Oklahoma's capital city is brought to life during the holiday season with the much-anticipated, month-long Downtown in December celebration. Lace up your ice skates and sail around the outdoor Devon Ice Rink or glide down the nation's largest manmade snow tubing slope in an innertube sled at the Chickasaw Bricktown Ballpark. The popular Bricktown Entertainment District is transformed into a winter wonderland with twinkling lights, free river and canal cruises as well as holiday window displays. Grab a steamy cup of apple cider and take a romantic horse-drawn carriage ride to enjoy the beautifully decorated, brick-lined streets. Downtown in December also ushers in Free Museum Sundays, providing the perfect holiday entertainment for those out-of-town guests.
Winterfest – Tulsa
Step into a magical winter wonderland with a spellbinding trip to Tulsa's Winterfest. This annual tradition, held in the heart of downtown Tulsa, sets the season aglow with everything from an astounding 44-ft. tree decked out with over 35,000 lights to cozy horse-drawn carriage rides along the streets of T-town. Make your way to the BOK Center, the enchanting epicenter of Winterfest, for live entertainment, a holiday-themed marketplace and candy canes. Fly across the ice on the outdoor ice skating rink or mark your calendars for the festival's stunning parade of lights. Festivities run through the New Year.
Territorial Christmas Celebration – Guthrie
Step back in time and celebrate a Territorial Christmas in Guthrie, home of the largest Historic Preservation District in the nation. Reminisce about holidays past with the cheerful sounds of carolers, take a ride on a candlelit trolley or browse decorated store windows depicting Victorian-era Guthrie with living displays. This Territorial Christmas Celebration also features an old-fashioned Christmas parade and living nativity event. Take in the dazzling scene of homes decorated in early 20th century style with the Territorial Homes Tour or marvel at the intricate costumes worn by revelers during the Victorian Walk Evenings. As an added bonus, throughout the month of December, Guthrie's Pollard Theatre presents "A Territorial Christmas Carol: An Oklahoma Tradition," which brings Charles Dickens' classic tale to the days of the Oklahoma Land Run.
Grab a steamy cup of apple cider and enjoy the beautifully decorated, brick-lined streets.
The Nutcracker Ballet – Oklahoma City & Tulsa
Share the magic of the season with one of Oklahoma's most endearing holiday traditions, "The Nutcracker." Each December, both the Oklahoma City Ballet and Tulsa Ballet present this magical masterpiece with their special touches. This classic ballet has enthralled generation after generation with the tale of a young girl's fantasy of the Mouse King, Nutcracker Prince and his toy soldier brigade that combine to create the heartwarming story of a fairytale Christmas.
Bethlehem Walk – Tulsa
Celebrate the season with Tulsa's Bethlehem Walk which offers an interactive, guided journey through first century Bethlehem. Under the premise of registering for the census, visitors will be guided through wooded church lands to Bethlehem where they'll encounter prophets from the Old Testament, the three Wise Men, shepherds with their sheep, Roman soldiers and other travelers. The conclusion of the journey will lead guests past a marketplace, inn and stable complete with the Baby Jesus and living farm animals.
Living Nativity at Shepherd's Cross – Claremore
For a living nativity without the winter chill, head to the indoor Living Nativity at Shepherd's Cross, a working farm located in Claremore. Bring your family to this walk-through nativity and experience the birth of Jesus Christ. Meet Mary, Joseph, the Wise Men, shepherds and angels who will be among the 100+ participants dressed in period-appropriate costumes. The nativity also features live animals including sheep, donkeys, chickens, mules, horses and guineas. Enjoy the peaceful reflection of a look back in time and create new Christmas memories as you stroll through the Amish-built gambrel roof barn.
Fort Reno Christmas Guns – El Reno
Celebrate an old-fashioned Christmas tradition in style with a visit to Fort Reno's Christmas Guns event, held at Historic Fort Reno in El Reno. Witness this unique tradition brought to America by German immigrants and make sure your holiday ear muffs are fastened in place as firearms are discharged around the grounds. According to legend, the loud noise produced by the firearms will dispel evil spirits before the upcoming holiday. After Christmas Guns, stick around for storytelling, snacks and a visit from Santa.
Holiday Outdoor Ice Skating – Statewide
Step into a living Christmas postcard, bundle up with warm scarves and mittens, and dash across the ice with a trip to a holiday ice rink in Oklahoma City and Edmond. Seek out the Devon Ice Rink in downtown Oklahoma City during Downtown in December and glide around the rink as you celebrate the city's winter splendor with other holiday revelers. Or, venture north of Oklahoma City to the Edmond Outdoor Ice Rink in Mitch Park and enjoy the fresh air and open, starlit skies.
Head north of the Oklahoma City metro area for Tahlequah's Snowflake Winter Festival Ice Skating event and dash across the ice inbetween hot cups of cocoa. Tulsa's annual Winterfest celebration also invites holiday visitors to its outdoor rink for ice skating beneath a stunning 44-ft. tall Christmas tree with the lights from the Tulsa skyline twinkling in the distance.
Holiday Light Displays – Statewide
No holiday would be complete without a trip through sparkling Christmas light displays, so be sure to check out the Top Holiday Light Displays in Oklahoma and start making holiday memories in Oklahoma that will last a lifetime! Drive through parks alive with holiday spirit, stroll among the twinkling lights or enjoy a sleigh ride in a Christmas wonderland at any of Oklahoma's festive light displays.
For more information go to travelok.com
Connections Compliment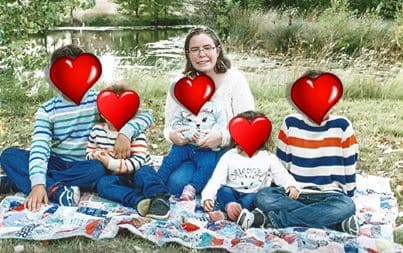 Jennifer Peck has been fostering with TFI for 2 years now. She has recently taken placement of 5 siblings. Sharon goes above and beyond to make sure that the children have everything that they need, regardless of the lack of resources in her remote community. She is willing to do whatever is needed to make sure visitation is happening and is actively bridging. Jennifer always attends court and is an amazing advocate for the children in her home. She is doing an Excellent Job!! Thank you Sharon! 🙂
Texas News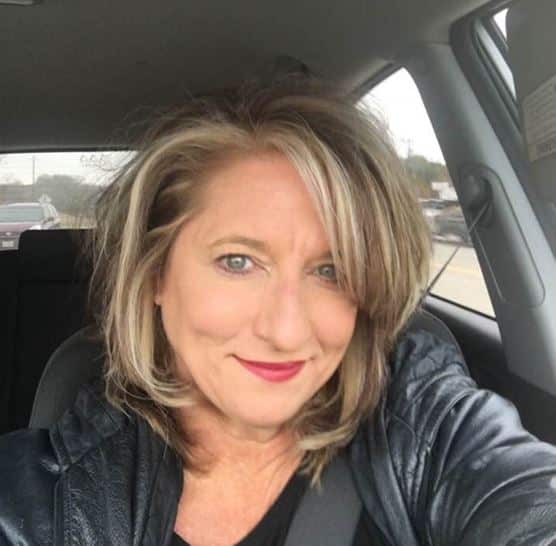 Texas Family Initiative recently hired Sharon Hanes. She has MANY years of experience in the social work field. Sharon was hired for CPS in December 2004 started in January 2005 after the first of the year due to the holidays and waiting for a new training class to start. She later moved to working with a CPA agency. A foster parent who transferred to TFI stated he knew someone who would be a great fit for us and asked if we would consider her. Sharon then put in her application for our Foster Care Worker position. Sharon appears to be a great fit for TFI. She started and did not hesitate to begin working by making phone call and making visits. Glad to have you in the TFI Family!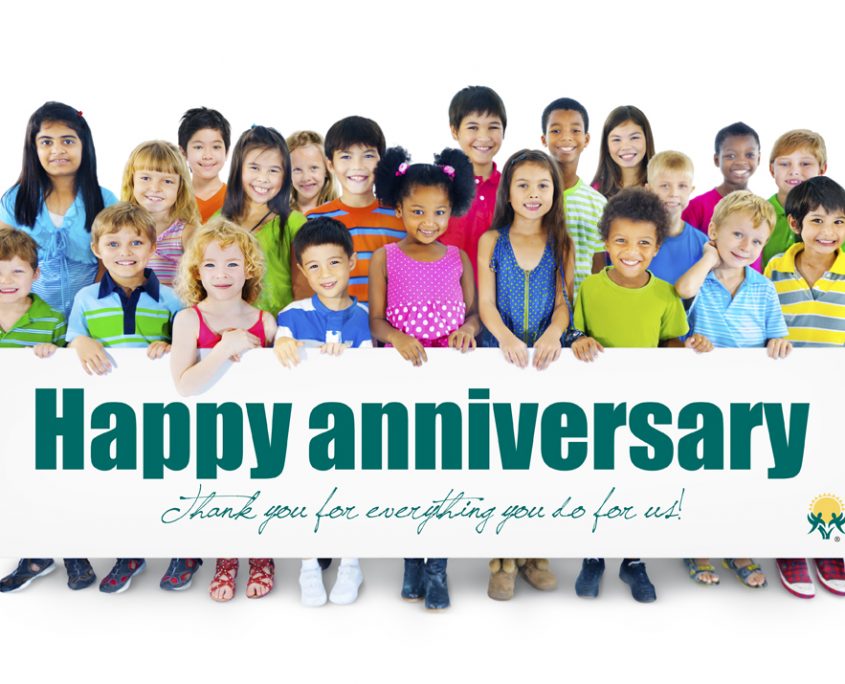 15 Years
Ray and Karen Berry
5 Years
Richard and Sue Ake
Latasha Berry
Jeremy and Tara Caulkins
Duane and Billie Bentely
Teresa Bertsch
James and Denise Fasse
1 Year
Buffie Moore
Dale and Cherri Johnson
Chad and Amanda Kishpaugh
Amber Rivera
Benjamin and Rimma Vavilin
Joshua and Maggie Brooks
Stephanie (Bambi) Swayze
Shaun and Janessa Skiles
Joanne Moloney
Tanisha Billingslea

Grants
TFI has the following grant funding available to assist foster children and foster families. Please speak with your foster care worker for more information:
Pritchett Trust: Funds available to foster children placed in Crawford County, KS for the purchase of musical instruments and music lessons.
December Training
Building a Positive Relationship with Birth Parents
Material adapted from:
http://fosteringperspectives.org/fpv13n1/foster.htm and
http://www.ifapa.org/pdf_docs/ResourceParentsPartneringWithBirthParents.pdf
Foster parents are taught about the things children feel when experiencing loss. We are taught in MAPP about the grief cycle and how to help children through each stage. Yet we are not always taught that birth parents go through their own grief cycle. This is critical information—before we can hope to build a relationship with the birth parents we need to understand how they are feeling.
To give foster parents the tools they need to build more constructive relationships with birth parents, I'd like to share the following suggestions, which are organized according to Charles Horejsi's ideas about the cycle of birth parent grief.
Stage: Shock At this stage of the grief cycle birth parents need to know their children are being taken care of by kind people who are not trying to replace them. No matter what caused their children to be placed outside their home, parents still care about their children and feel they should be in their care. Foster parents can help by meeting the birth parents face-to-face when children are being placed with them. If a meeting is not possible, call the birth parents after the children are placed. During meetings and phone calls foster parents should:
Start the conversation. Do not say "I understand how you are feeling." This could anger birth parents who feel no one can understand how they are feeling. A better approach would be to introduce yourself by saying, "Karen, I am Donna. I am taking care of your child until he can come home to you. He is missing you. I felt you wanted to know who was taking care of your son."
Be ready for serious anger. Do not let angry words stop your compassion. The birth parents have lost control over their child. They are at a loss as to how to fight for themselves. Demonstrating that you understand this frustration is a first step in the development of trust between the adults.
Stage: Protest The birth parents may let the foster parents know in no uncertain terms that they are their children's only parents. They may threaten the foster parents not to harm their children. This is a method of trying to maintain control. Here are some ways foster parents can strengthen their relationship with protesting birth parents:
Assure birth parents you will not harm their children. Birth parents benefit from hearing these words from the foster parents. They may have heard or read scary stories about foster parents.
Be humble. Let the birth parent be the knowledgeable one when talking about their child. Example: "You know your child better than anyone. How do you want me to care for your child while he is here?"
Understand the birth parent's anger as an expression of grief. Do not show your own anger. Instead, show compassion. This can be difficult if the children have been neglected or abused. Your feelings are your own and should not be overlooked. But as foster parents, you must remember the child loves his or her parents. The plan is almost always reunification. Use your own feelings to motivate and support the birth parents as they learn how to parent their children in healthy ways.
Use Reflective Listening. Birth parents need to be heard, not judged. Reflective listening is the practice of repeating or paraphrasing what the person you are talking to has just said, reflecting back the emotions you are hearing. Example: "I hate that my children are staying with strangers!" Reflective response: "You sound worried that people you don't know will not know how to care for your children."
Foster parents' role is to listen and to provide creative ways for the birth parents to actively parent their children. When they do this, Shared Parenting is taking root.
Don't sell yourself as wonderful, superior, or the child's salvation. Birth parents may feel embarrassed or threatened by the foster family's home. Birth parents may believe foster parents are in it for the money. Birth parents need to hear from foster parents that they are here to help families reunite. Birth parents need to hear again and again that their children need them and that material things aren't important.
Stage: Adjustment After birth parents feel recognized by the child's foster parents they become more open to being involved in the parenting of their children while they are in foster care. Here are some specific ways to communicate to birth parents that they are included in their children's care.
Ask birth parents what questions they have for you. Birth parents may want to know: Do the children have a room by themselves? Who bathes them? What do you tell them about why they are in foster care? How do you let them know we love them? When can I talk to them? Are you going to change them so that they are more like your family? Do you want to keep our kids?
Ask birth parents about their children. Ask questions such as: How do you want us to take care of them? What do your children like to eat? What allergies do they have? Are they allergic to any medications, mold, animals, etc.? What fears do they have? What do you do to calm them? What do they need with them at bedtime, such as special blankets, pillows, stuffed animals? What are their school needs? Are they close to any teachers, bus drivers, or other family members? Who are they? What do you want the children to call us?
Develop an action plan for parenting the children together. When questions are answered you can, in collaboration with the children's social worker, develop an action plan that might include phone calls, family-oriented visits at the agency, at parks, and in time, at the foster home. Birth parents can join their children and the foster parents at medical appointments, school activities and meetings, church functions, community activities, birthdays, holidays, and summer activities.
When the birth parents are attending these functions, foster parents should introduce them as the children's parents and ask doctors and school personnel to discuss their children's needs with the birth parents. This helps the birth parents practice parenting and allows foster parents to play a supportive role.
Communication is key to making a partnership work successfully. The way resource parents communicate with birth parents can be very important in initiating and maintaining a good working relationship. When communicating with birth parents, resource parents should strive to be professional, caring, objective, empathetic, and nurturing. Words should be chosen carefully, as once they are spoken, they cannot be recalled. Resource parents need to be honest in sharing feelings and concerns. This needs to be done in a way that is respectful, does not provoke the other person, and encourages both parties to listen to each other. Communication involves not only the words that are spoken but the volume and tone used as well as body language. The same words can communicate an entirely different message if they are spoken loudly, sarcastically, or with a judgmental tone. In the same manner, facial expressions, posture, and gestures convey attitudes and feelings. Body language used gives the impression that the speaker or the listener is either open and caring or closed and reserved.
Some possibilities to help foster families to build relationships:
Keep journals on the activities of the children and share them with the birth family.
Take pictures of the child's activities to share with the birth family and display pictures of the birth family in the child's room and in the home.
Save notes, schoolwork, art projects, etc. for the birth parents to see and ask the birth family if they would like to keep them.
Facilitate phone calls between the child and the birth family.
Provide transportation to and from visits when possible.
Assist and encourage the birth family and the child to work on a life book together.
Include the birth family members in school activities such as conferences, parents' nights, and athletic events as well as in medical or dental appointments.
When birth parents attend such functions and appointments, the resource family should make sure that the medical and school personnel know they are the child's parent and should encourage discussion of the child's needs with the parents. This can allow the birth parents to practice normal parenting skills while the foster parent plays a mentoring and supportive role.
Allow family interactions to take place in the foster family home and involve the birth parents in normal child care tasks such as bathing, feeding, reading stories, or tucking into bed.
After Reunification If shared parenting is practiced, the self-esteem of the birth parents is heightened and a positive, ongoing relationship with the foster family created. After reunification the birth parents will most likely desire a continued relationship with the family who cared for their children. The foster parents can offer to take the roles of aunt, uncle, and cousins. They can offer to give respite to birth parents by occasionally caring for the family's children.
Reunification is stressful. The support of the foster parents can help the family succeed in staying together. Staying involved after the children return home also helps foster families with their own emotions.
A slow transition is healthy for all of the children and the adults who love them. Everyone wins!
Questions
What are two stages of grief in biological parents?__________________ ___________________
True or False? You should always say "I understand how you are feeling?"__________________
True or False? You should ensure birth parents you will not harm their children? __________
What are to key factors in good communication with birth families?_____________________ __________________________
Birth parents need to hear again and again that their children ____________them and __________ things are not important.
Name two things you can do to build a relationship with a birth family.______________________ ________________________
What is the first step in developing a relationship between foster parents and a birth family?_______________________
Reflective listening is __________________________________________________________________________
True or False. You should let birth parents know how wonderful of a parent you are. _________________________
What are two questions you could ask birth parents about their children?
__________________________________________________________________________
__________________________________________________________________________