Technology contracts can help keep kids safe and prevent family conflicts. Careful planning and communication may be even more important for children in foster care who sometimes need to get used to new habits. Here are some suggestions for writing a contract that encourages family harmony.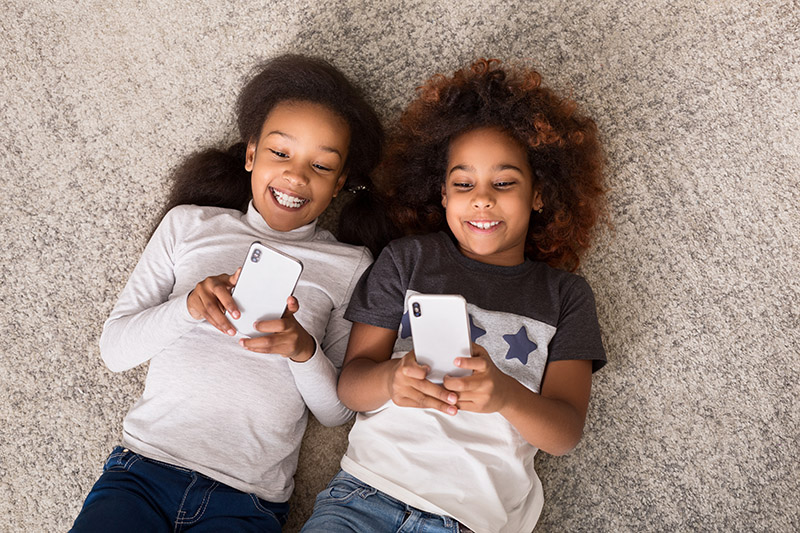 Be sure to put your contract in writing and discuss each point. You all need to understand your commitments before you sign it. Naturally, it helps if you model the behavior you want your foster children to follow.
Stress Guidance Rather Than Punishment:
Let your foster children know that signing a contract doesn't mean they've done anything wrong. Explain that this is a way for your family to improve the way you use technology so you can enjoy your devices, get your work done, and stay safe online.
Stay Safe:
Speaking of online safety, it's a top concern for many parents. Set reasonable limits on the number of hours online and provide ongoing monitoring. Talk about issues like strong passwords and privacy settings. Browse online for resources that are age appropriate for your foster children.
Be Courteous:
Explain how to communicate with respect and tact. Look at social media together for positive and negative examples of how to express yourself without hurting others.
Create Alternatives:
Show your kids how much fun and learning goes on offline. Play sports and read books. Visit museums and historical sites. Work on hobbies together and do arts and crafts. Put aside some hours each day when you turn your devices off such as mealtimes and bedtimes.
Enforce Rules:
Contracts need to be enforced. Be flexible but firm. You might want to give warnings for minor infractions and make any discipline educational. For example, you could ask your foster child to watch a documentary about cyber bullying and write a personal essay.
Donations to TFI Family Connections help us to provide foster care services and care for the children and families in Oklahoma. Contact us to learn more about becoming a foster parent or other ways to get involved.