New Perk for TFI Foster Parents
Building lasting memories with family and friends helps you recharge. TFI wants to help this be possible and more affordable for our foster families. This month we have been approved to extend a benefit that can help make traveling and having family fun days more affordable for our foster families.
If you are looking to save some money on a trip or just save some money on a a family fun day, check out TicketsatWork. TicketsatWork provides exclusive travel and entertainment discounts. It's free and simple to enroll. TicketsatWork will provide you offers on movies, hotels, shows, concerts, theme parks, sporting events and more!
You will get an email every morning from them highlighting new benefits. You are NEVER required to purchase anything from them.
To enroll please follow the steps below. It only takes about 3 minutes and can be done from your phone.
Click on this link TicketsatWork
Click on become a member
Click on Company code
Fill out the questions with your information
First name
Company code MNSI (this is Mainstream Non-Profit Solutions, Inc., a division under the TFI family of companies).
Email address that you want the daily emails to go to
Confirm email address
Create a password
Zip code
Click continue
Then click "Let's go"
If you have any issues signing up please call 1-800-331-6483. Remember our company code MNSI as this is what will give you access to the TFI benefits.
Kansas Care Provider of the Month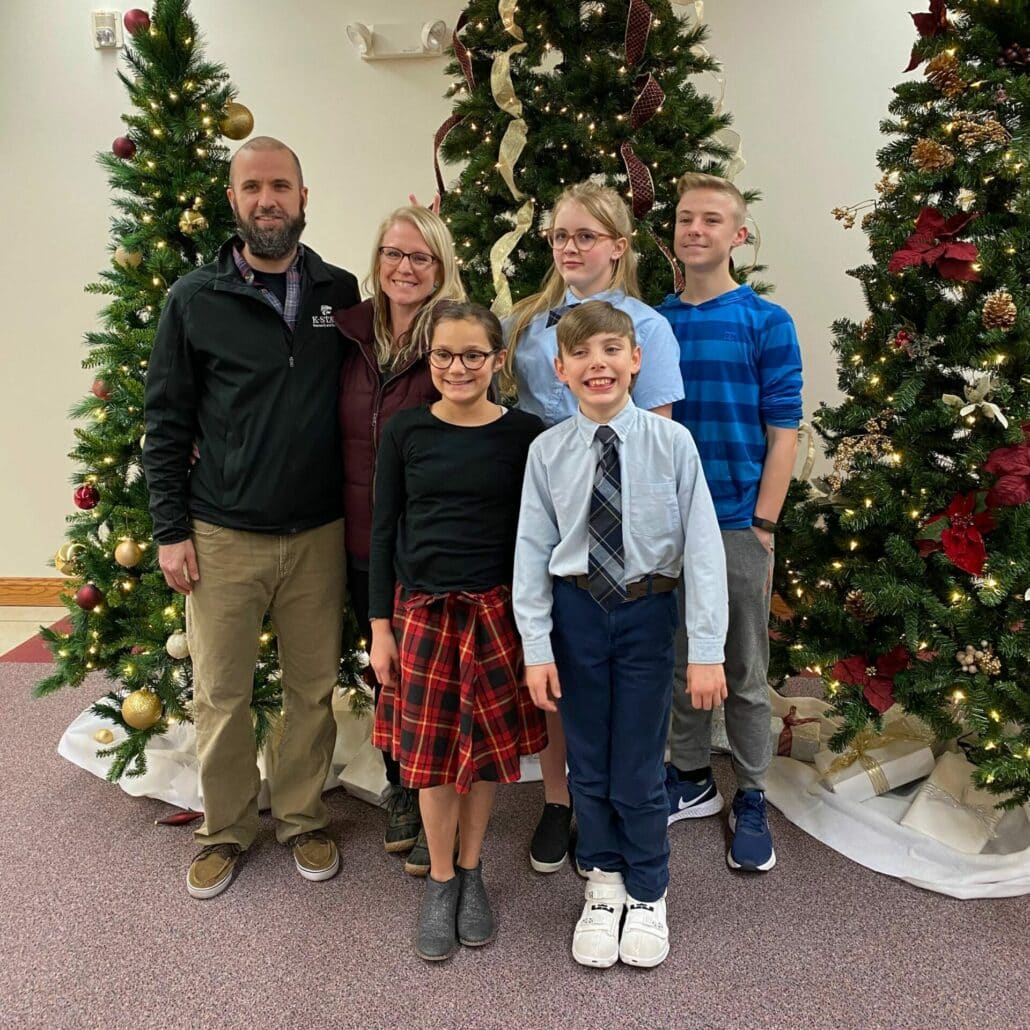 Meet Jason & Leah Graves! Leah and Jason are strong advocates for their children; bio, foster, and adoptive; and work hard to maintain appropriate relationships with bio families of their adoptive and foster children. Leah is also one of three who run the non-profit foster and adoptive support group (Blessed Hope Family), based out of Salina. The services they offer benefit families through support groups, resources, a foster care closet, therapy services, and much more. They currently have another foster child who they've gone above and beyond to advocate for and manage his needs as well. When he arrived to their home, they quickly learned he had multiple allergies and needed special formula that had to be special ordered. The family didn't hesitate to provide that need for the child.
This kiddo has now gained the weight he's needed (and then some) and is thriving in their home! They, once again, work closely with bio family, inviting grandparents over to visit and bio mom to birthday parties to ensure she doesn't feel left out. They try and be a support for bio mom as well to encourage sobriety, even after relinquishment. Their goal is to encourage healthy choices for everyone involved in the case!
Thank you Leah and Jason for all you do for your kiddos and the foster care community!
Oklahoma Care Provider of the Month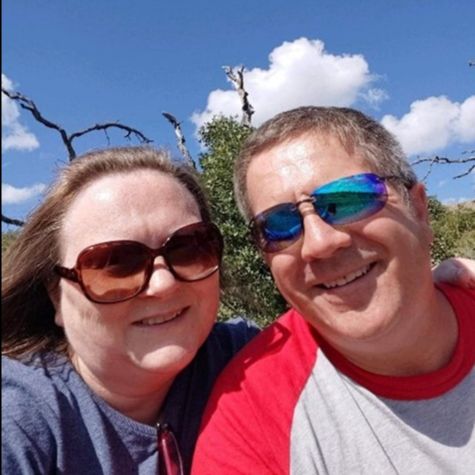 A close-knit family who are heavily involved with their church and community, the Oricks, have been providing a safe and loving home for children in out-of-home care since 2016. Karri and Steve Orick, along with their adult children, are the epitome of what a foster family should be. They have had many children come into their lives throughout the years, but they have kept the same two children for the past five years. Not only have they accepted the children as their own, but they have also welcomed the children's siblings and birth family into their lives with open arms. Karri and Steve have truly gone above and beyond for these children and their family. They make themselves available by phone or social media for the children to maintain constant contact. They have had their siblings, as well as their parents, over to their home and have also traveled over four hours on many occasions to visit the birth family's hometown maintaining that important connection to both kin and culture.
Working with the Oricks is as smooth as can be. Karri and Steve are easily reached, on-time with documents needed, and take care of anything required by TFI. The Oricks have been a tremendous asset and blessing to the foster care system of Oklahoma and TFI!
Oklahoma News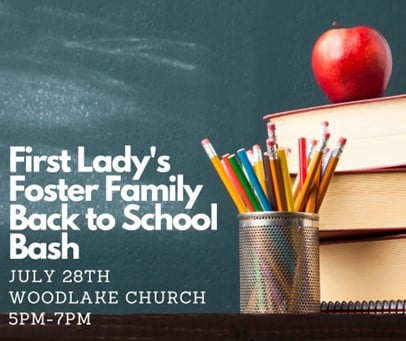 Please join us from 5 p.m. – 7 p.m. for our First Lady's Foster Family Back to School Bash on July 28, 2022. Register here: https://beaneighbor.ok.gov/
Please only sign up the adults who will be attending the event. Thank you!
Nebraska Care Provider of the Month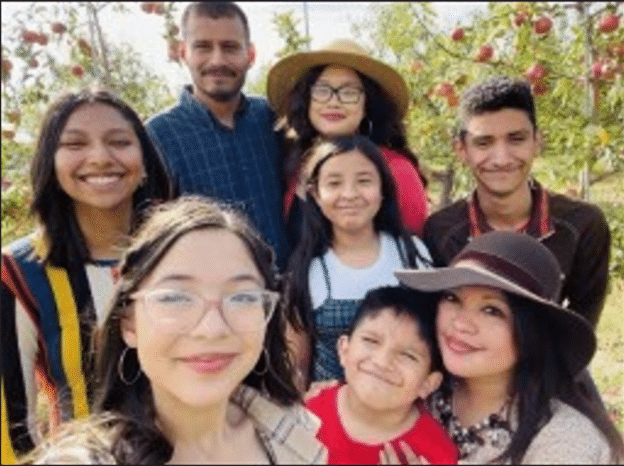 Roberto and Alejandra Trejo are a kinship home in Nebraska. They are a large family that includes themselves and 9 children, but they did not hesitate when they got the call to take their three nephews.
Roberto works in the maintenance department at a Milling company in Lexington, Nebraska. Alejandra, or Alex for short, works for the Nebraska Department of Transportation. She is also a volunteer firefighter and EMT. The family has had their three nephews placed with them since December of 2021. This family goes above and beyond for their kids. They support and encourage family time together, family meals, and one night a week is dedicated as a family movie night. They have been huge influences in the lives of their nephews, as evidenced by the change in behaviors, the boys improvement in school and the respect they show others.
Being a foster parent comes with many challenges and this family has truly stepped up and offered a safe place for three additional children without hesitation or questions. They have advocated to get the boys the help they needed through therapy and other programs. The boys they took have been extremely lucky to have the Trejo family as their advocates, their calm in the storm, and their providers these past six months.
As an agency, TFI is honored to support such a strong, caring, and supportive family as the Trejo's. This family truly is an inspiration in how they love, how they advocate, and how they encourage their children to be the best possible humans they can be.
Texas Care Provider of the Month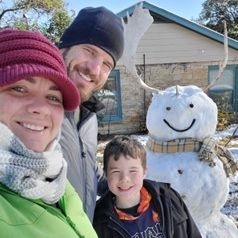 Weston and Sarah Copeland, along with their young son, are a licensed foster family residing in Brownwood, Texas. Initially, motivated to adopt when they joined TFI in February of 2021, decided in June of this year to become licensed to foster to adopt. The following month they accepted placement of a of a 10-year-old girl. The family is very excited to announce they have received the date to start her adoption this month!
The Copeland's own a gym and enjoy many activities there together like yoga classes. The family also do Jiu Jitsu together and host competitions. Their foster daughter expressed interest to participate and completed her first competition this past May.
We are proud at TFI to partner with the Copelands to best meet the needs of children in Texas!
Texas News
Texas foster care continues to expand. Recently, Texas relocated its main Dallas/Fort Worth offices to the central-DFW city of Irving. This new location will allow Texas staff to better support the DFW Metroplex foster families. Texas has also recently opened two new offices around Texas as well. The first of these new offices is located in far East Texas Piney Woods in the beautiful city of Tyler. Located in the historic downtown Austin Bank Building, the Tyler office will work closely with east Texas foster families. And finally, Texas foster care has opened an office in the Texas Hill County in New Braunfels. Known as the home of the Schlitterbahn water park on the Comal River, New Braunfels is centrally located between Austin and San Antonio. With this new office, we will have the opportunity to bring new foster homes into the TFI family and will work closely with the Belong Community-Based Care program that is already in place.
If you or someone you know is interested in becoming a professional foster parent for high-needs children, please reach out to Texas Family Initiative at 833-7FOSTER or email Senior Administrator Angela Nowell at anowell@tfifamily.org.
Teaching Healthy Boundaries to Foster Children
Children in foster care often come from environments that did not have healthy boundaries and relationships. Because of this, they may struggle to apply proper boundaries in their interactions with others. Boundaries are lines that establish what one person will accept of another person's actions and words. They are designed to keep out toxic behaviors, such as abuse, manipulation, harassment, and cruelty, and to encourage the kind of treatment that will be accepted…Read more!
Read the article below, fill out the quiz and send to your worker for credit. 
Need Additional Training?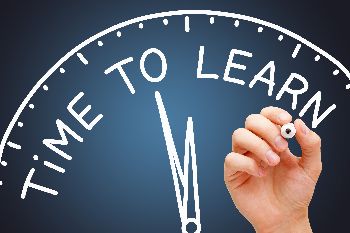 Check out these other training opportunities in July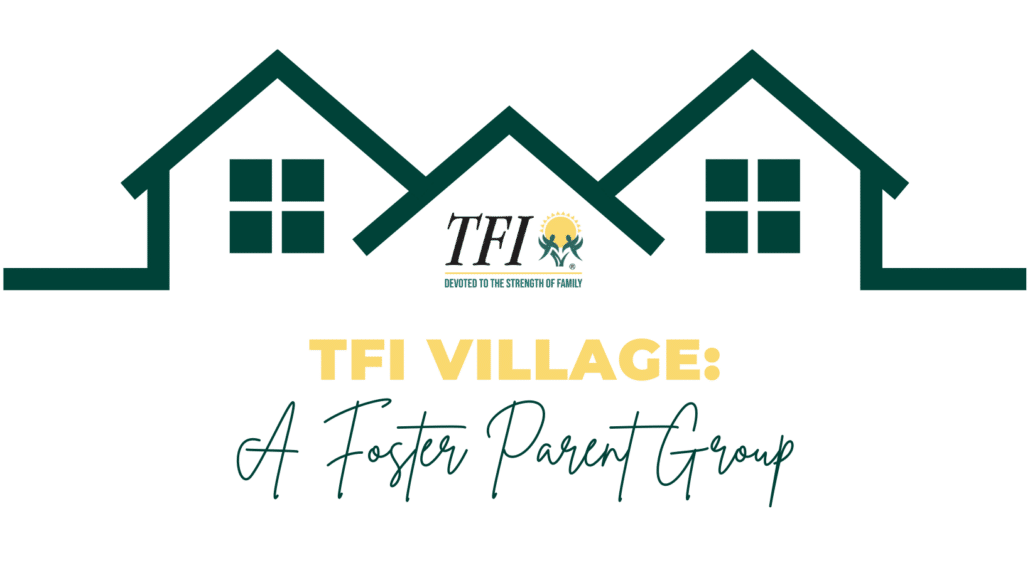 I want to take a moment to remind all our foster parents about our TFI Village Facebook group. We created this group to provide our foster families a place to interact and share ideas, stories, tips & tricks. You can tell your story of what led you to become foster parents, share your successes, struggles, and what motivates or inspires you!
If you have a Facebook account and haven't done so already, search for "TFI Village" then go into the "group" results. When you find "TFI Village: A Foster Parent Group" please click the join button. Your experience as a foster parent may be just the resource that can help other TFI foster families.
Hope you had a safe and fun holiday this month, and thank you for all that you do!
-The Recruitment Team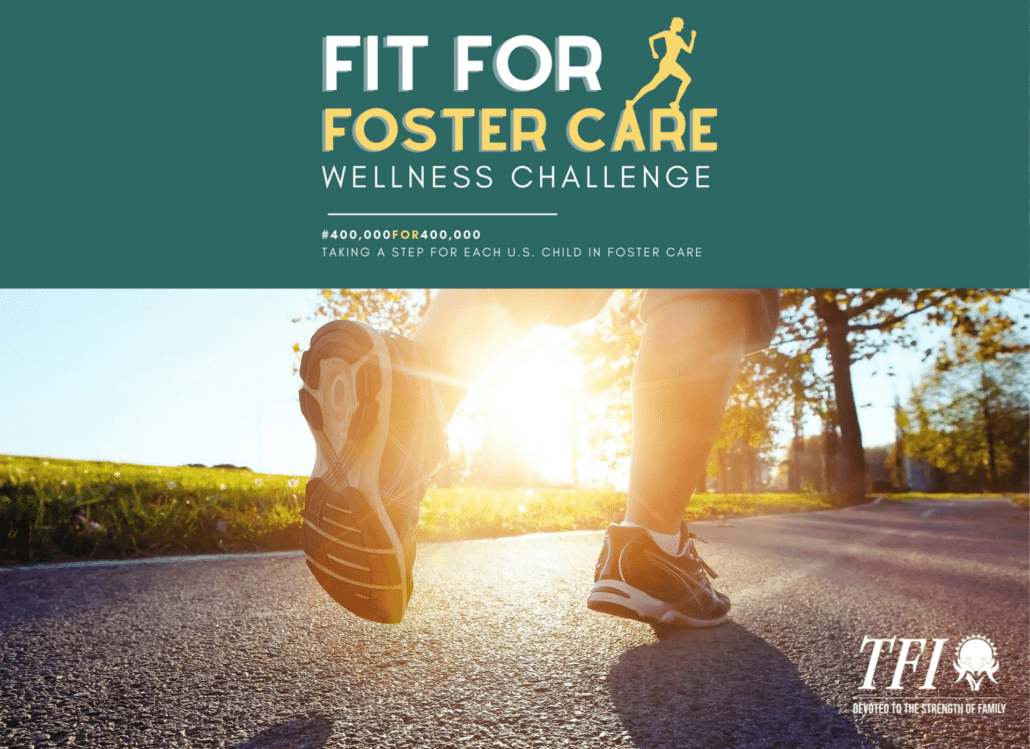 We hope you all had a good and safe Fourth of July!
Fund Development and Marketing have been working on a fun, new way to help raise money for Christmas gifts for the children we serve this year. We have decided to have a Fit for Foster Care Virtual Wellness Challenge! Registration is only $10 and it goes to a good cause! The wellness challenge starts Monday, July 18 and ends on August 18. You can register for the event at any time! We encourage all participants to reach a goal of 400,000 steps, one for each U.S. child in foster care, and to raise $200 in donations. Registration is easy and can be done in the link below.
After registering you are able to share your fundraiser on Facebook and social media and share with your friends what you are doing. Sharing on Facebook is a GREAT way to get donors to participate in the cause!
Everything is progressing well for a couple of our events this fall – we are having our annual golf tournament in Topeka on September 28 and our Blues, Brews, and Bites concert in Topeka on September 10. If you are interested in helping out in any way, please contact Sheila Kearney at skearney@tfifamily.org.
Don't hesitate to reach out if you have any contacts, questions, or fun stories of generosity at 918.894.8727 or smandeville@tfifamily.org.
Thanks for all you do!
Oklahoma/Texas: Steven Mandeville | 918-728-3378 | smandeville@tfifamily.org 
Kansas/Nebraska: Sheila Kearney | 785-213-6161 | skearney@tfifamily.org 
Events & Volunteer Coordinator: Libby Hayden | 785-294-6606 | ehayden@taylor-forrest
The winner of this month's newsletter giveaway is Rachel Swanson. To claim your $25 Amazon gift card, please email your foster care worker and tell them you won the giveaway. You must email your worker within the month of July to accept your prize.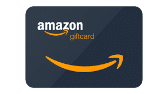 Thank you for opening your hearts and homes to children in need.
25 Years
William & Nancy Weigant
18 Years
Jesse & Barbara McCarley
15 Years
Russell & Linda Groenendyk
12 Years
Matt & Shelly Bradford
10 Years
James & Becky Wheeler
Jennie Steele
5 Years
Linda Price & Lucinda McNeill
1 Year
Jessica Wilson
John & Stacy Stanfill
Ida Herrera
Caleb & Minnetta Moses
Matthew & Tobi Jordan
Matthew & Jennie Martin
Penny Sanders
DJ & Corryn Lowe
Every time you make a purchase on Amazon, TFI Family Services can earn money and participating does NOT increase the price you pay for your purchases. Visit smile.amazon.com or click the picture above and select TFI Family Services to support youth in foster care.
Every time you make a purchase at Dillons, TFI Family Services can earn money. Please visit dillons.com/communityrewards or click the picture above and select TFI Family Services as your nonprofit to support youth in foster care.