9 Activities for Thanksgiving Day
After the turkey, stuffing, and pumpkin pie have all been gobbled up, what's a family to do? Instead of piling onto the couch for an after-dinner snoozefest, gather the whole gang for some fun after-dinner activities that will keep all ages entertained! It's a great way to bond as a family and make the most out of your time together!
Fun Family Activities for After Thanksgiving Dinner:
1. Volunteer Together
Provide a meal for those in need at your local Salvation Army or through The National Coalition for the Homeless, where families can team up to serve dinner and welcome the less fortunate in for a warm holiday meal among friends.
Volunteer Match is another great resource to get connected with Thanksgiving Day volunteer opportunities right in your own backyard.
2. Family Football Game
Start a friendly football game for the whole family outdoors and work up a sweat together. You can even make a pre-game activity out of making the Family Football Thanksgiving Championship trophy, which can become the coveted prize during this tradition for years to come!
3. Outdoor Scavenger Hunt
Assemble family members into pairs or teams and organize an exciting scavenger hunt either in the backyard or throughout the neighborhood. Offer prizing like small gift cards or special treats to inspire some friendly competition.
Get some great ideas on ways to plan a scavenger hunt here!
4. Set up the Christmas Tree
Some may argue that Thanksgiving is too early to start your holiday decorating, but hey—you might as well take the help while you can get it! Plus, who doesn't enjoy decorating the family tree? Turn on some festive music, delegate out the tree-decorating tasks, and watch your holiday come alive with the help of the whole family. Serve up some hot cocoa to really help get everyone in the spirit!
5. Family Game Night
From traditional board games like Pictionary and Scattergories, to the hot new games like Apples to Apples and the just-for-adults Cards Against Humanity, gather up the crew for some good old-fashioned family fun!
6. Browse Through Photo Albums
Take out the old family photo albums and gather grandparents and the kids for some storytelling as you look through old photos together. Your family members will love going back in time, swapping favorite memories, and laughing together at some of the cringe-worthy fashions and hairstyles!
7. Deliver a Meal
If you have an elderly neighbor or know a family in your own neighborhood who could use some extra cheer, pack up a meal especially for them and deliver it as a family. It's a great way to teach little ones to share, get to know your neighbors, and help eliminate leftovers!
8. Run a Turkey Trot
With turkey trot events taking place nationwide, your active family will love trying something new this year like working up a sweat during the fun run/walk or the 5K run. Most runs are scheduled early morning to kick off Thanksgiving Day, but some areas offer afternoon runs, weather-permitting, as well.
9. Take a Family Photo
It may be a while before the whole family can get together again, so take advantage of having everyone there by arranging a family photo shoot. Bonus: Use it for your Christmas card as well as holiday gifts for grandparents! And don't be afraid to get wild with your outfits… invite everyone to wear their ugliest holiday sweaters, coordinate colors, or create a theme just right for your wacky family! Make sure your photographer knows your plans ahead of time so he or she can reserve time for an outfit change or two.
Tracie Gray-
Texas Supervisor
(excerpts from Makeitgrateful.com)
---
KANSAS NEWS & UPDATES
National Adoption Day
National Adoption Day aims to raise awareness of the more than 117,000 U.S. children in foster care waiting to find permanent, loving families. In Kansas National Adoption Day will be celebrated on 11/23/19. According to the Department of Children and Families, 1,210 children were adopted out of foster care between July of 2018 and June of 2019. 573 of them were adopted by relatives, 625 by foster parents and 12 by other. There are currently 511 children on the Kansas Adoption Exchange (AdoptKSKids) as of September 2019. Of those youth, 12 is the average age of the child and 60% are male while 40% are female. 58.7% are Caucasian, 21.5% are African American, 10.2% are Bi-Racial, 8.2% are Hispanic and 1.2% are Native American/Alaskan. For more information about Kansas children available for adoption from foster care please visit www.adoptkskids.org
KANSAS CARE PROVIDER OF THE MONTH
Robert and Susan Drake received their foster care license March 1, 2019 and took their first placement the same day. They took three other placements in March who continue to reside and excel in the foster home, and they have had several other shorter term placement. Susan and Robert are caring and compassionate about "their boys" and they work well with their placement's families. Susan attends court hearings with the boys and often drives them to family visits when transportation falls through. When one of their placements returned home with his mom, Susan and Robert were aware that she had recently become unemployed, and they sent home about a weeks' worth of groceries with him to help hold them over until his mom was able to add him to her food stamp case. Susan has gone to the school numerous times and has attended classes with the kids in the past if she thought it might be helpful. Robert and Susan are awesome advocates for children and families!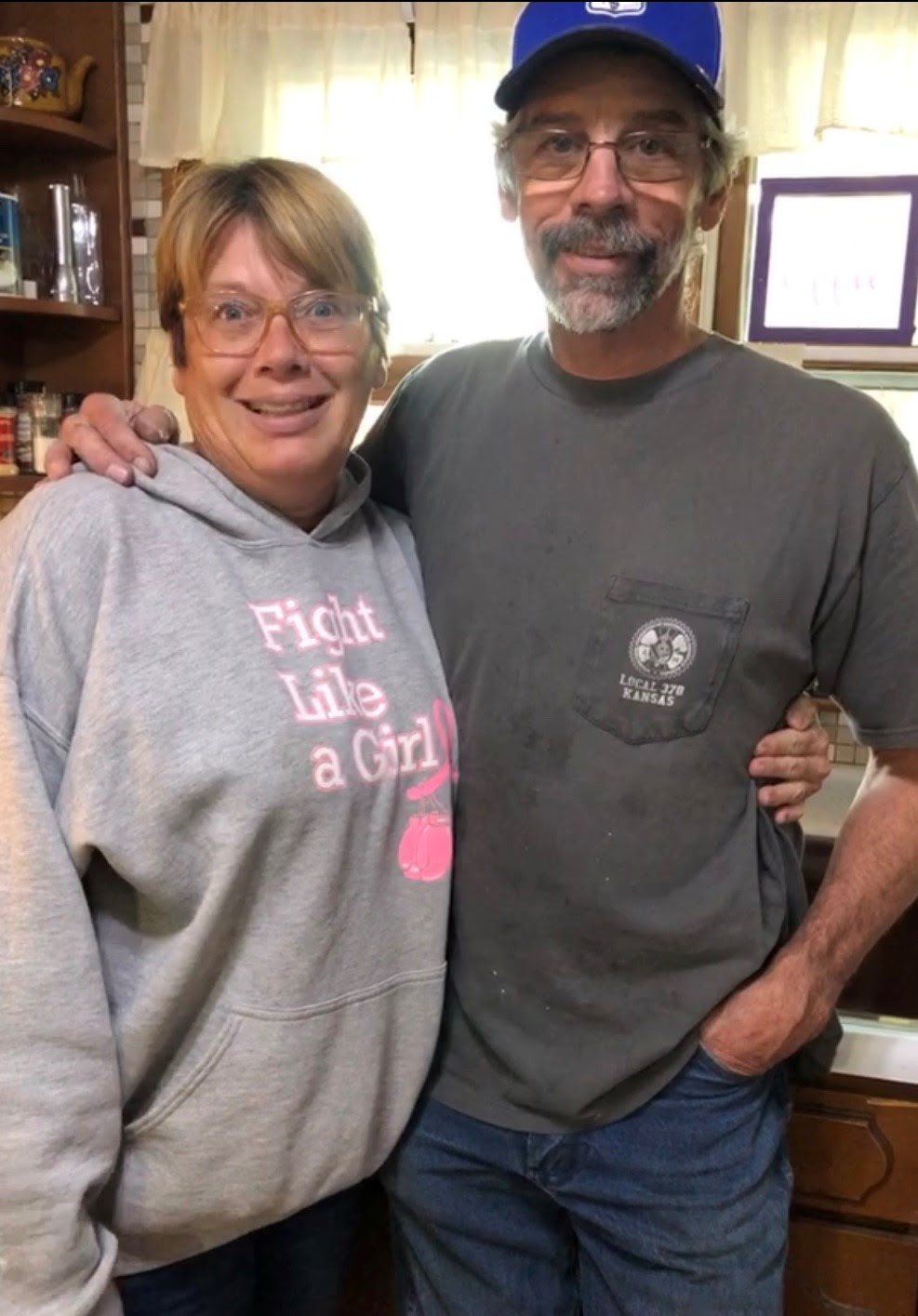 ---
NEBRASKA NEWS & UPDATES
We'd like to welcome our new Nebraska Foster Care Worker, Kristen Greenough, to TFI! Kristen has a home office in Aurora and will be reaching out to our families soon to introduce herself and schedule visits. Thank you!
---
OKLAHOMA NEWS & UPDATES
TFI FAMILY CONNECTIONS
When children are removed from their homes and placed in foster care, they often leave all of their belongings. For many foster families,
the Citizens Caring for Children Resource Center is the first stop they make after a child has been placed in their care.
The Resource Center provides NEW clothing four times a year and during the Back to School event, completely free of charge.
During each visit, children receive:
Two pairs of pants
One pair of shoes
Five pairs of socks
Two books
Two shirts
One pair of pajamas
Five pairs of underwear
One Coat (in winter season)
Each child receives a duffel bag filled with the following items upon their initial visit and refill upon each visit thereafter:
Duffel Bag
Shampoo &Conditioner
Body wash
Deodorant
Toothpaste Brush and/or comb
Blanket
Stuffed Animal
Citizens Caring for Children
7300 W Wilshire Creek Blvd. Suite 112
Edmond, Ok 73116
M-F 8-4 by appointment only-Call (405) 753-4099
OKLAHOMA CARE PROVIDER OF THE MONTH
Patience Dudley has only been a foster parent since September of 2018, but she stepped into foster care as if she has been doing it for years. She currently has 4 children placed in her home, and has had a total of 5 in the time she has been open as a resource home. She has been able to balance owning and operating an in-home daycare while not missing a beat with caring for her foster children. She has identified all of their needs and advocated for them to receive the services they need. She meets with multiple workers in the home monthly, ensures the children make it to all of their appointments, and works with them at home to further their progress. She is involved in their schooling, meets with teachers, helps with homework, and constantly encourages them. She has taken the time to find out what the children's interests are and ensures they are able to be involved in activities and sports that reflect those interests. She is always willing to bridge with biological family members and assist the children with maintaining connection to their culture. Patience has expressed that she has space in her home and the ability to provide a safe and loving home for children, so that is what she does. Her name fits her perfectly as she consistently demonstrates patience, love, and acceptance of the children in her care, and the children in her care have expressed how fun she is, and that they know they are loved with her.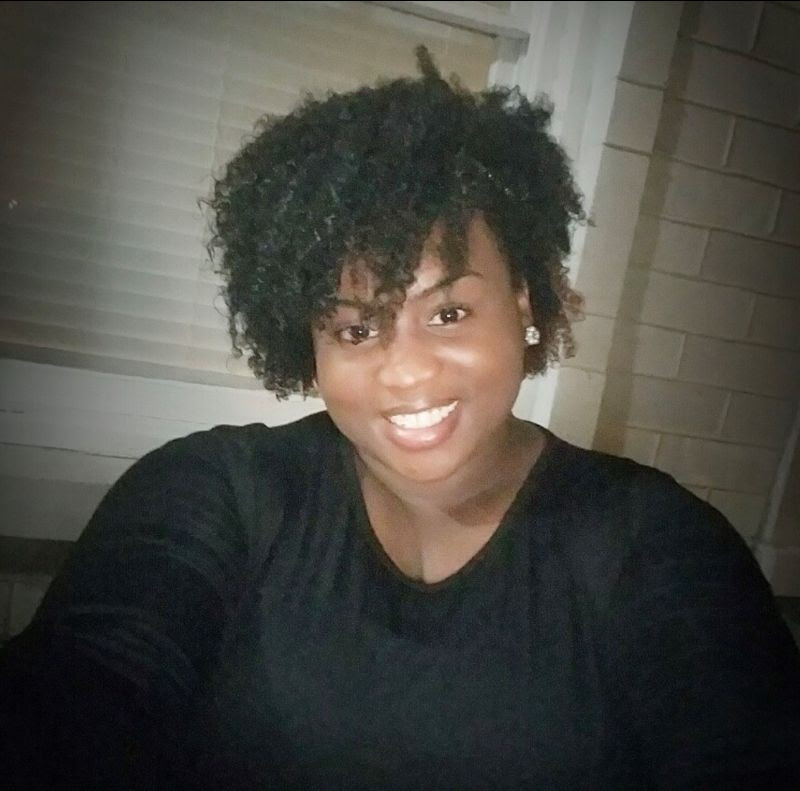 ---
TEXAS CARE PROVIDER OF THE MONTH
Michelle and Darrell McCue has been an amazing asset to Texas Family Initiative since the day she and Darrell McCue became licensed. The McCue's go out of their way to make sure all their placements feel at home and like part of the family. Mr. and Mrs. McCue are not afraid to advocate for what they feel is in the best interest of the children who come to their home, and they both go above and beyond to make sure all children's needs are being met. Mr. and Mrs. McCue are super quick to offer a helping hand in emergency situations and are an all-around good-hearted foster family who foster for the right reasons. Texas Family Initiative is so lucky to have the McCue's as a family – Thank you Mr. and Mrs. McCue for all you do for TFI and the children you love and care for!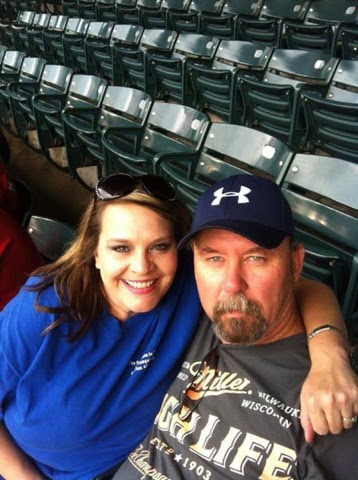 ---
RECRUITMENT MOMENT
Is having Foster Parents refer new Foster Parents important ?
TFI knows in all the research that we have done over 40% of our current Foster Family l base is being referred by our current Foster Families. This is why we created our TFI Ambassador program to give you increased incentives as your continue to recruit new Foster Families for TFI.
We will be looking to increase the services we can give families who continue to refer Foster Families to TFI. Be on the lookout in the coming months for some new and creative ideas. Talk to your friends, family, church member or any other people you come in contact with on a daily basis and talk to them about the joys of Fostering. Refer them to TFI and they become license, we will send you a $500 Referral Incentive.
What was the 80 at the beginning of this article ? 80 families have been referred and become licensed by TFI through our current Foster families over this last year. Keep up the good work and Happy Recruiting.
TFI would also like to welcome our new Community Liaison Coordinators ( Recruiters ) who have joined us in Kansas. Please welcome Amanda Keller and Jill Ayres who will be serving our Area 4 and Area 8 contract areas.
---

23 Years
Arnold Downing
19 Years
Everett & Debbie Carrell
12 Years
Travis & Anne Abbott
5 Years
Anne Scalet & Dawn Quinton
Charles & Michelle Heaton
1 Year
Travis & Patricia Wheatley
Joshua Osborn & Emily Fryer
Adam & Brandi Aragon
---
Every time you make a purchase on Amazon, TFI can earn money and participating does NOT increase the price you pay for your purchases.
Amazon donates 0.5% of the price of our eligible AmazonSmile purchases to the charitable organization of your choice – if you register the charity of your choice and start shopping at www.smile.amazon.com. Please register by clicking the red button below and select TFI as a charity you wish to support! TFI will benefit from all future purchases on Amazon! Start Shopping today!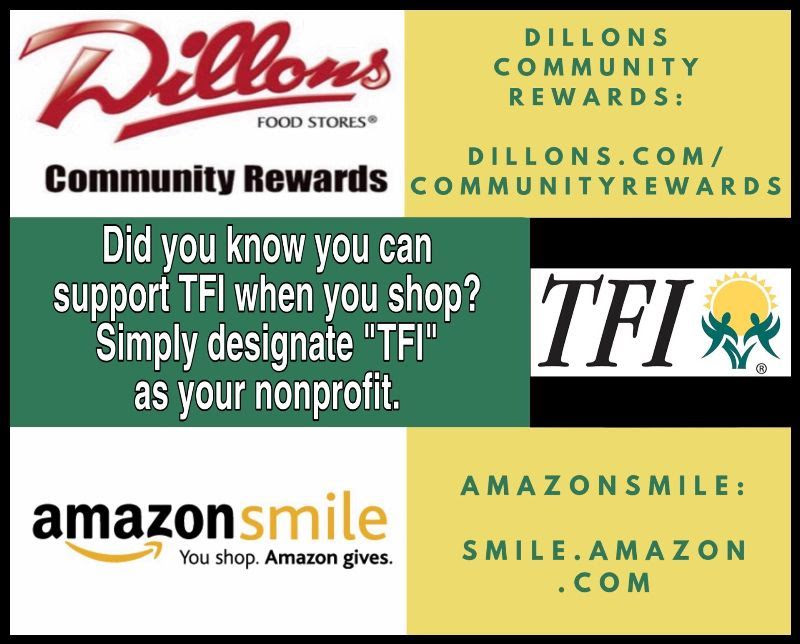 Please visit https://oklahoma.tfifamily.org/donations for more information on this and other ways to help.
---
TRAINING TIP
Celebrating Holidays with Children You Foster
Conflicting loyalties and lost dreams often make the holidays a difficult time for children in foster care. Just as studies show that holidays are stressful times for most of us, these reactions are compounded for youth placed in your home. Here are some suggestions for managing the holidays….